Amazon employees listen to Echo users' interactions to train Alexa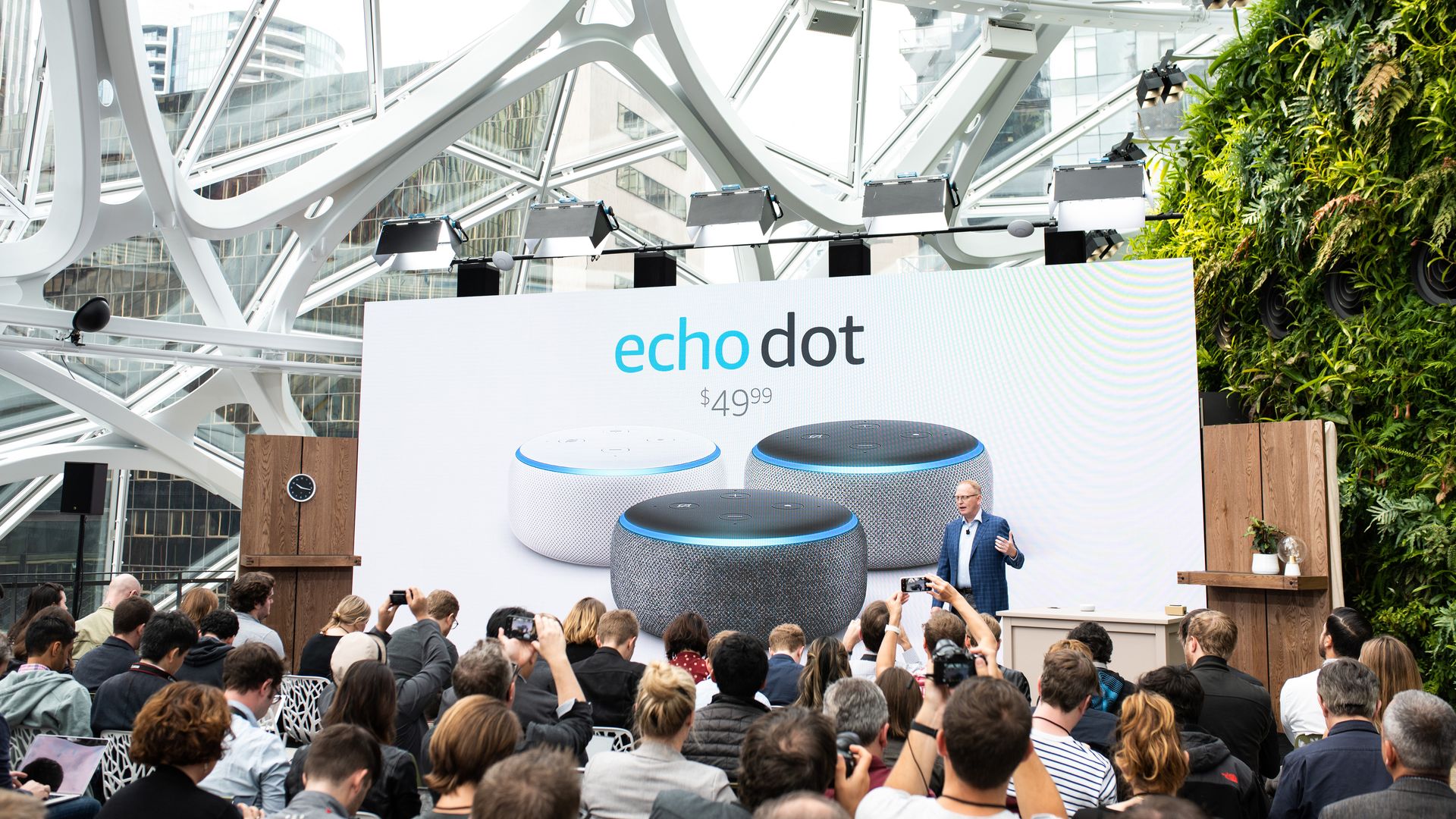 Amazon employees listen to, transcribe and annotate Echo users' interactions with the smart speaker in order to "eliminate gaps in Alexa's understanding of human speech and help it better respond to commands," Bloomberg reports.
Why it matters: Alexa, Amazon's virtual assistant, may "live in the cloud," according to Amazon's advertisements, but this work highlights the vital role humans still play in training software algorithms for smart devices — and how many users might be unaware of such work.
The big question: "[T]he recordings ... don't provide a user's full name and address but are associated with an account number, as well as the user's first name and the device's serial number," according to Bloomberg.
How it works: The recordings from Echo users' homes and offices are parsed by a team of contractors and full-time Amazon employees who review up to 1,000 audio clips per day, operating under non-disclosure agreements that prevent them from speaking publicly on the work.
Go deeper: Amazon's plan for the next five years
Go deeper