Uber wants to raise $10 billion in IPO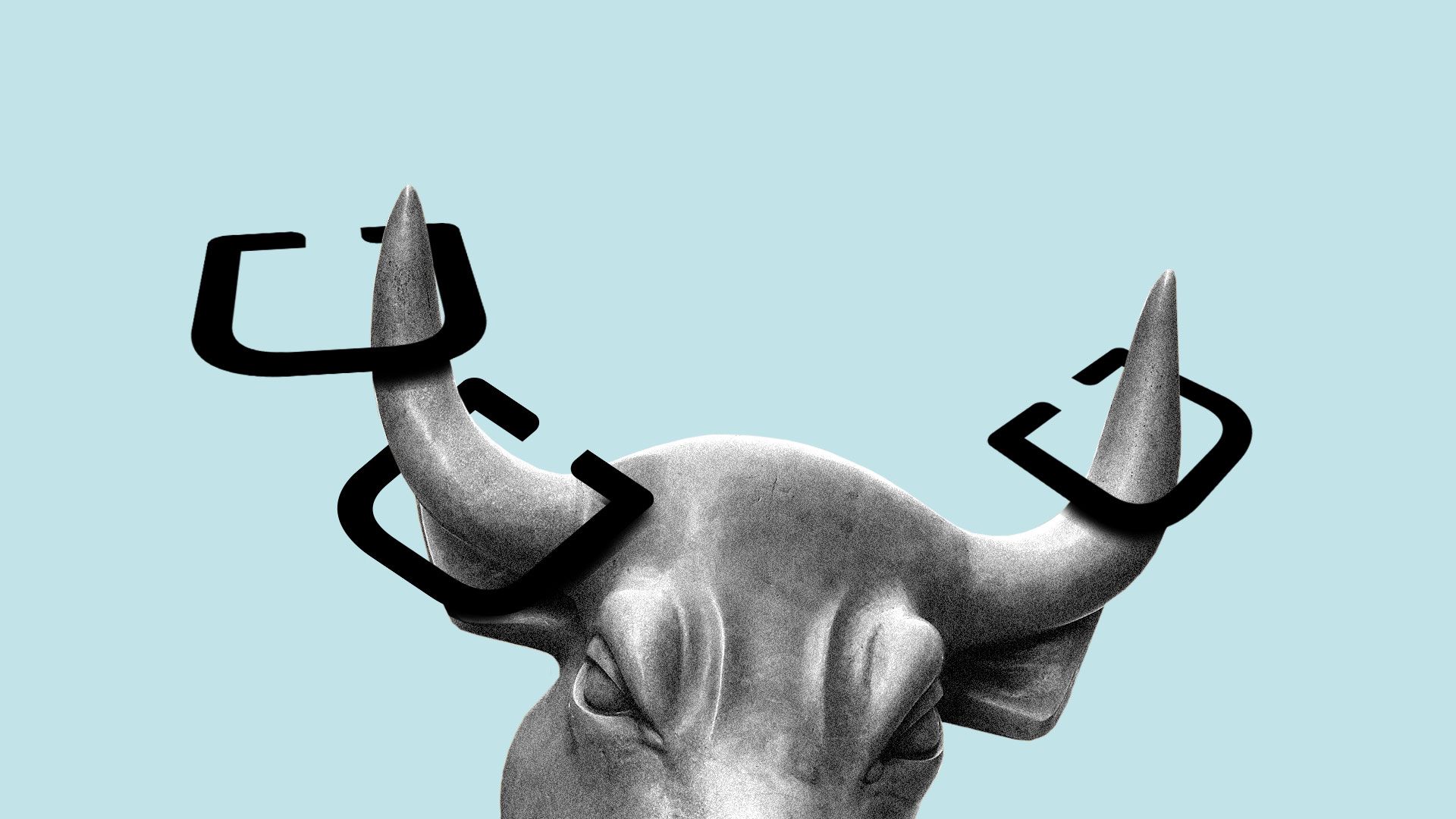 Uber on Thursday will disclose plans to raise $10 billion in its IPO, as first reported by Reuters. This would set up an investor road-show for the week of April 29, and a listing in early May.
Why it matters: The S-1 filing should provide us with a much more complete understanding of Uber's finances, which to date have been selectively self-disclosed.
Where it ranks: At $10 billion, Uber's IPO would be the largest so far in 2019 and among the 10 largest of all time.
Price talk: Bankers reportedly pitched Uber last year on a $120 billion initial public valuation, compared to its last private mark of $72 billion, but word is that expectations have been scaled back below $100 billion (possibly due, in part, to Lyft's soft aftermarket performance).
Digging deeper: "Contribution margins, a measure that's meant to show which businesses can operate profitably, will be one tool provided for digging through its spreadsheets. Uber calculates its contribution margin by tacking on more costs than Lyft does, according to people with knowledge of the matter. Uber's more conservative metric may give investors a better sense of its business, even if it makes direct comparisons with Lyft more difficult." — Eric Newcomer & Olivia Zaleski, Bloomberg
Go deeper