Senate committee rejects Google witness for hearing on censorship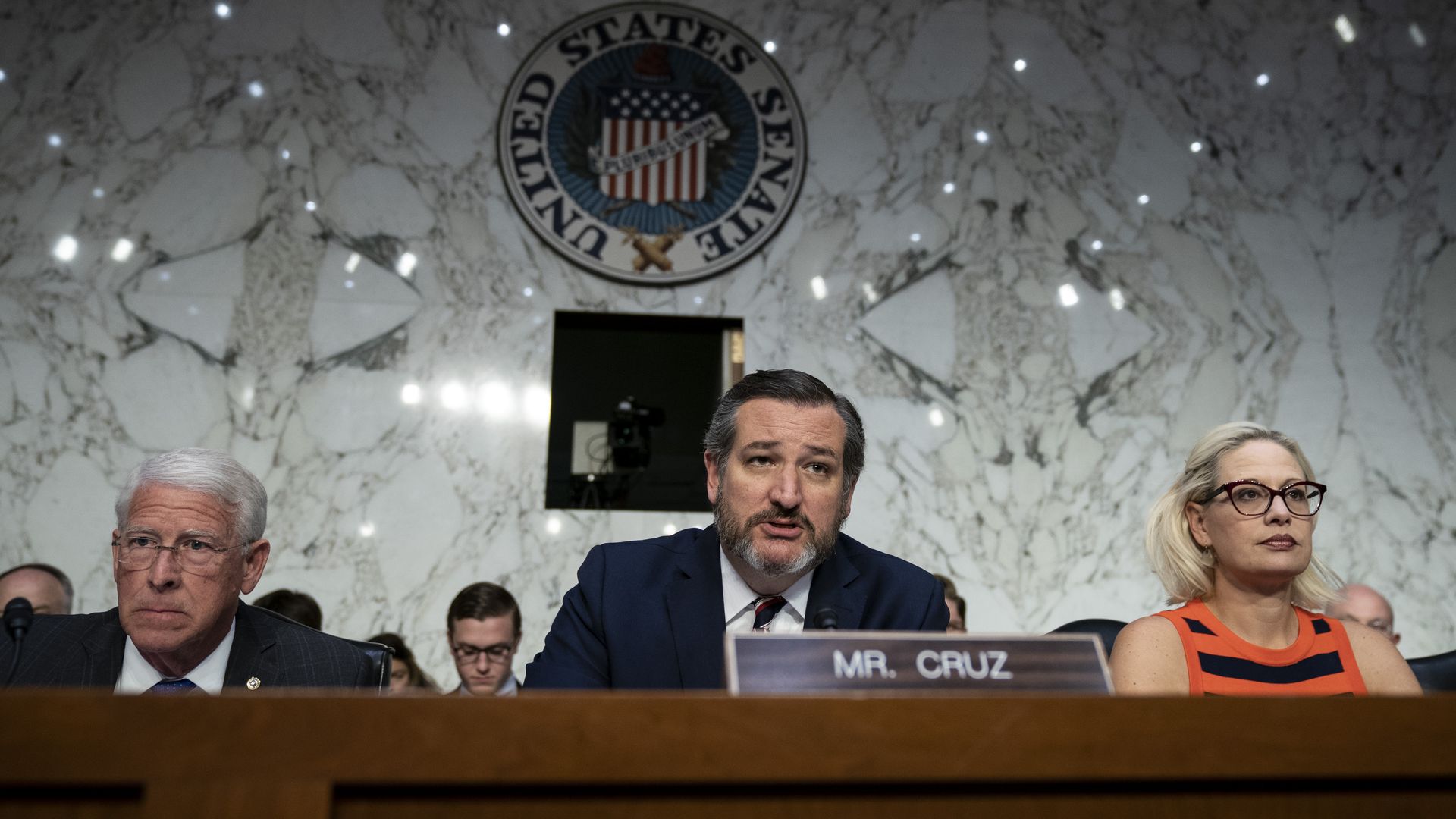 The Republican-controlled Senate Judiciary Committee has said it won't accept the witness Google offered for a Wednesday subcommittee hearing on free speech online, according to multiple sources.
Why it matters: Facebook and Twitter will be represented at the hearing, chaired by Sen. Ted Cruz (R-Texas), but Google may not be there to respond to expected criticism that it is biased against conservatives.
Details:
A source familiar with the matter said that Google had offered to send Max Pappas, a staffer focused on conservative outreach with a long career in right-wing politics, to the hearing, entitled "Stifling Free Speech: Technological Censorship and the Public Discourse." (His expected attendance was reported on Tuesday morning.)
But the committee had rejected him as a witness, according to the source and Will Dempster, the spokesperson for Sen. Mazie Hirono (Hawaii), the top Democrat on the subcommittee hosting the hearing. Dempster said that while the committee's Republican majority rejected Pappas, she would have "welcomed" his testimony.
Facebook and Twitter are both sending witnesses to the hearing.
Pappas is himself a former Cruz staffer and before that held positions at different conservative groups.
What they're saying: "The committee negotiated with Google to send a more senior representative from Google comparable to the representatives that Facebook and Twitter committed to send," said a committee staffer. "Google was unable to provide someone in time so the subcommittee will be hosting a hearing with Google only in the coming weeks."
Both Facebook and Twitter's witnesses have "director" in their title. Pappas's LinkedIn says his job title changed this month from "Manager, External Outreach and Public Policy Partnerships" to "Acting Director, Political & Stakeholder Outreach."
A Google spokesperson said in a statement, "We are happy to testify and have offered the most qualified subject matter expert for the hearing. We stand ready to continue working with the Committee."
The big picture: Cruz and others have long alleged that major web platforms are biased against conservatives, with a regular focus on Google and its subsidiary YouTube.
Research and reporting has not proven an active, systemic effort on the part of the platforms to dampen the reach of conservative voices, despite the persistent allegations.
Editor's note: This story has been updated with additional comment from Sen. Mazie Hirono's office.
Go deeper