Police: Australian senator who struck "egg boy" acted in self defense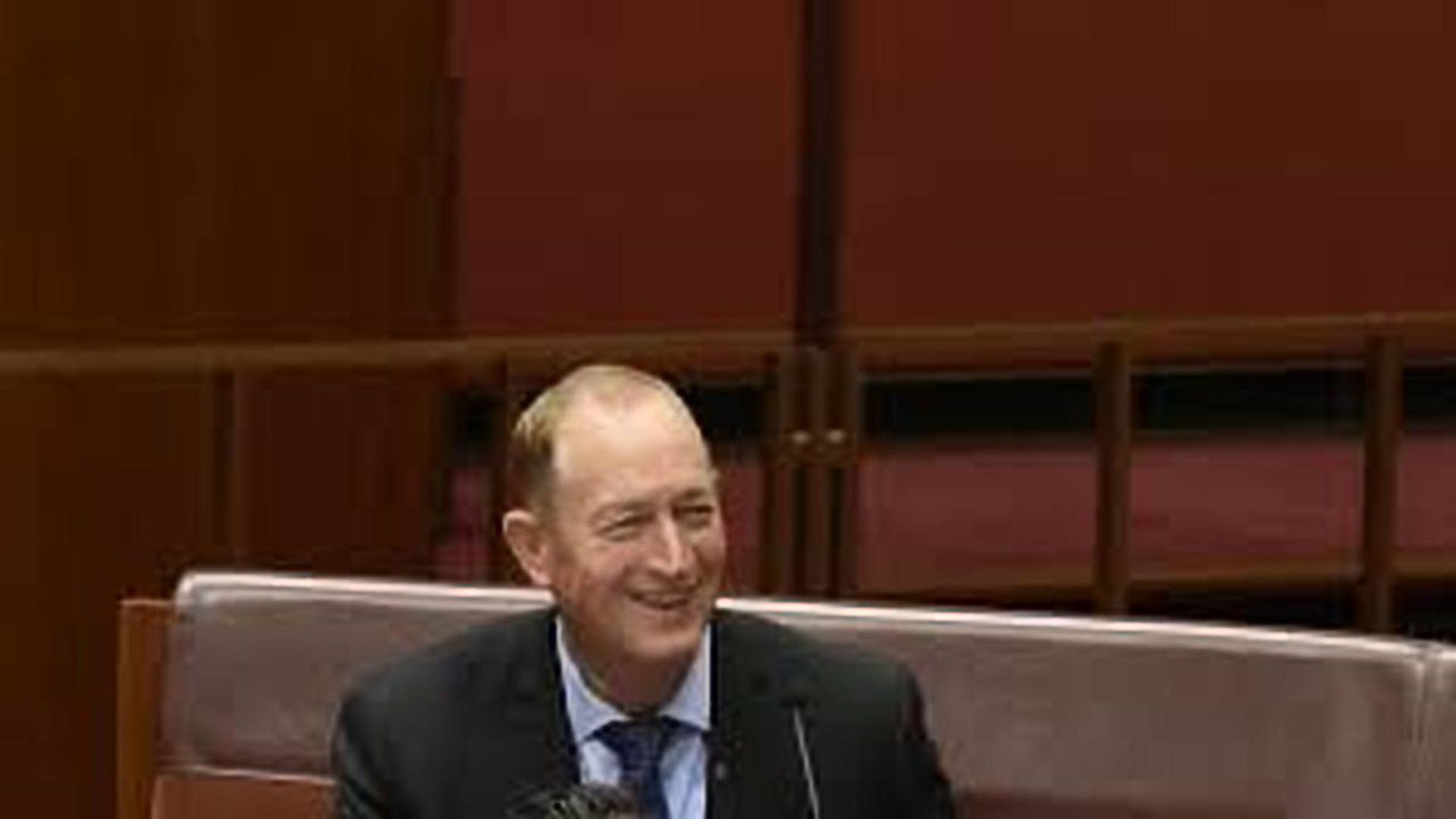 Police in the Australian state of Victoria said Tuesday Sen. Fraser Anning acted in self-defense when he struck a boy who cracked an egg on him — but they issued the 17-year-old with an official caution.
Details: Investigators decided not to charge either after viewing footage that was shared around the world following the incident, but police said in a statement they were trying to identify a man who allegedly kicked "egg boy" Will Connolly as he was restrained on the ground by Anning's supporters.
The big picture: The incident was prompted by Anning's remarks blaming Muslim immigration for the fatal attack on 2 New Zealand mosques — for which he was censured in Australia's parliament this month. Almost US$60,000 was raised in honor of Connolly, who pledged to donate it to the mosque attack victims.
Go deeper