Trump administration bars 16 Saudis from U.S. for role in Khashoggi murder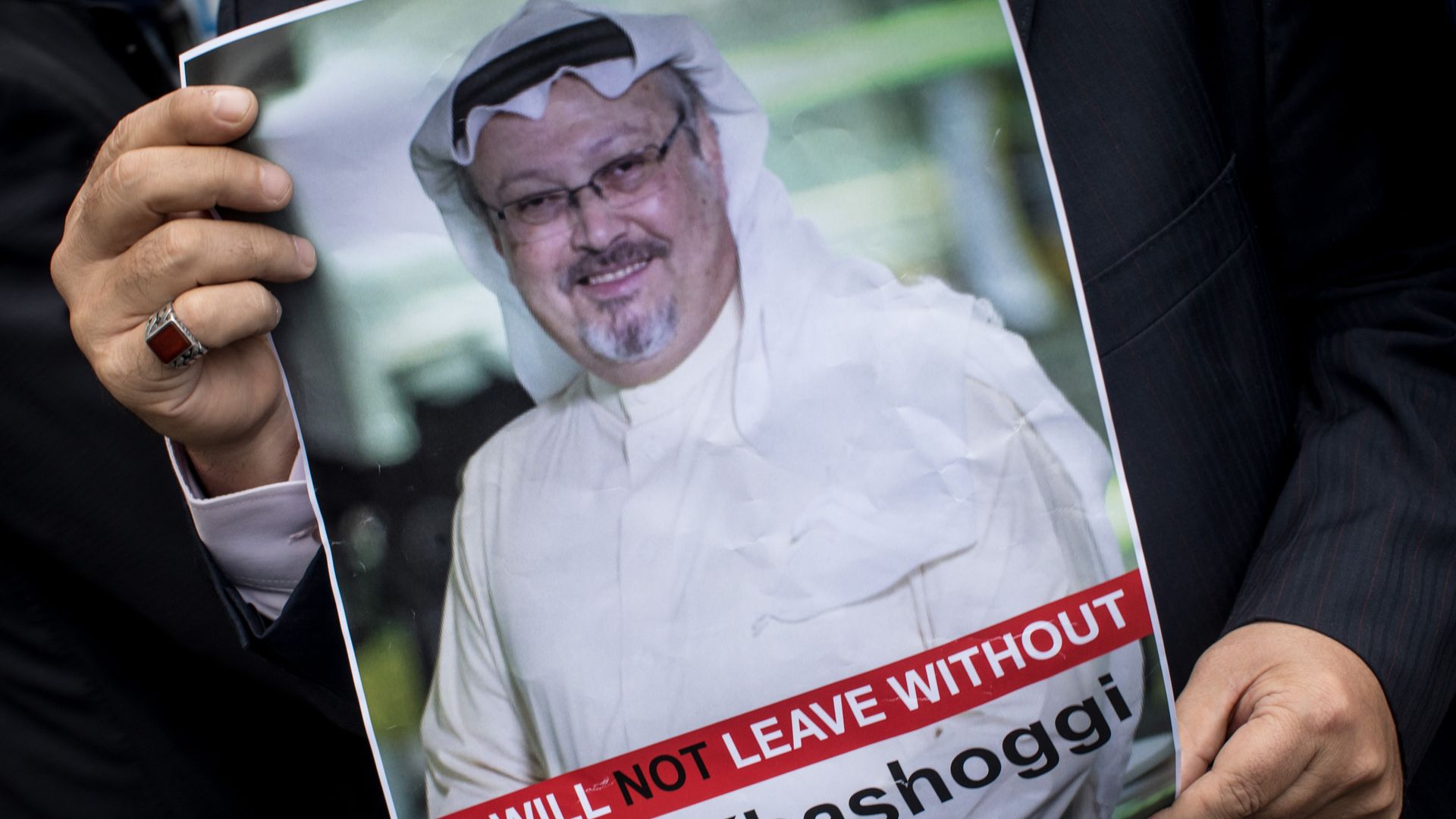 The State Department announced Monday that it would ban 16 Saudi nationals from entering the U.S. due to their roles in the murder of journalist Jamal Khashoggi.
The big picture: The Trump administration in November had imposed sanctions on 17 Saudis under the Magnitsky Act, but had otherwise come under scrutiny for failing to respond with force to Khashoggi's brutal assassination at the Saudi consulate in Istanbul last October.
The U.S. intelligence community has reportedly concluded that Saudi Crown Prince Mohammed bin Salman ordered the Khashoggi operation, but the Trump administration — which has maintained close ties to MBS through senior adviser Jared Kushner — has chosen not to directly retaliate against him.
The following individuals have been barred from entering the U.S.:
Saud al-Qahtani
Maher Mutreb
Salah Tubaigy
Meshal Albostani
Naif Alarifi
Mohammed Alzahrani
Mansour Abahussain
Khalid Alotaibi
Abdulaziz Alhawsawi
Waleed Alsehri
Thaar Alharbi
Fahad Albalawi
Badr Alotaibi
Mustafa Almadani
Saif Alqahtani
Turki Alsehri
Go deeper