Gene therapies expected to come with big price tags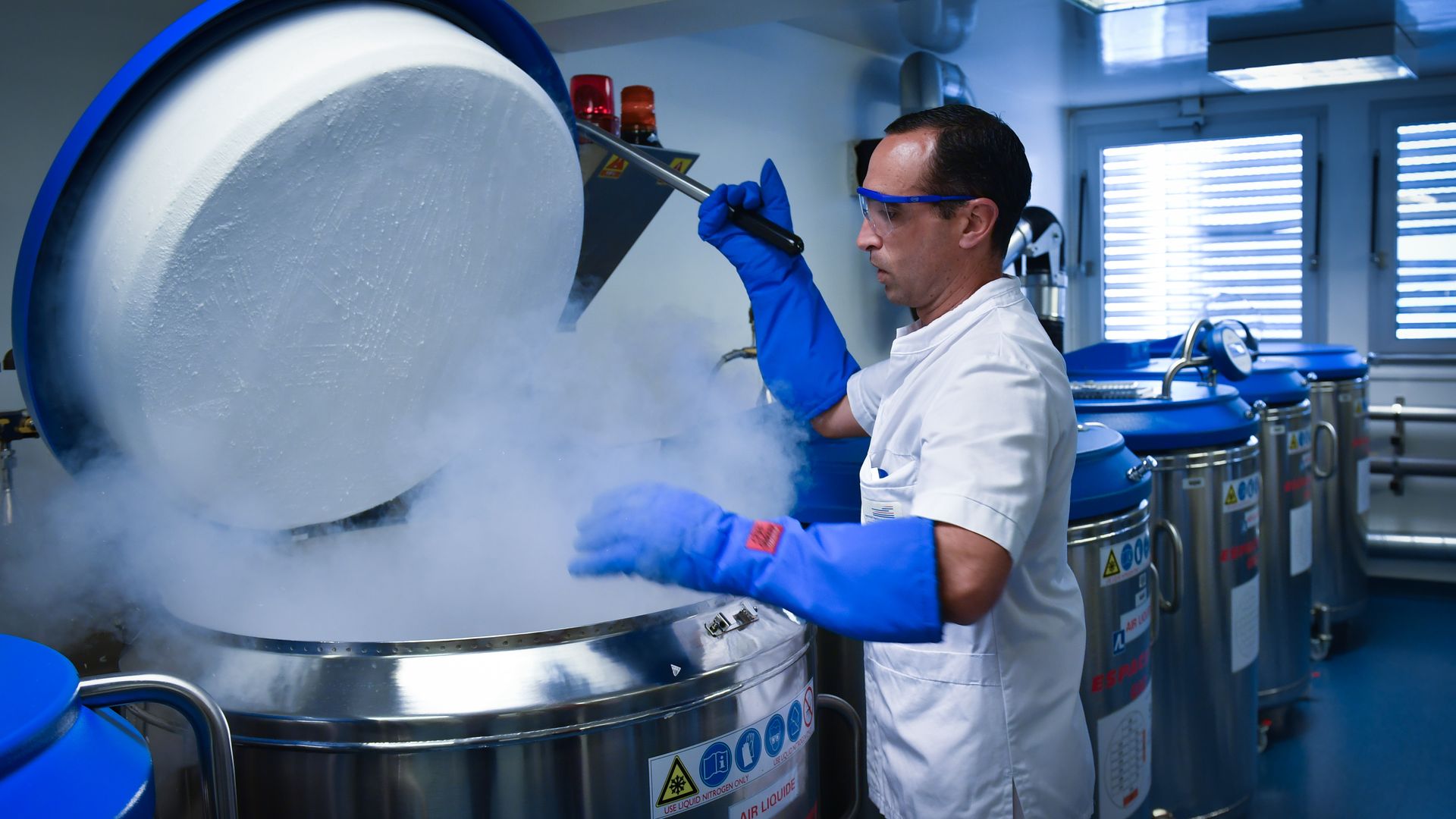 Dozens of potentially revolutionary gene therapies are in the development pipeline, but we haven't yet figured out how to pay for them, Bloomberg reports.
Details: These drugs are expected to launch with extremely high prices, which are partially justified by the fact that they're designed as cures for diseases that are currently treated long-term. But that doesn't mean we know how to pay these huge sums in one sitting.
What they're saying: Vas Narasimhan, CEO of Novartis, said that one possible solution could be installment payments, per Bloomberg.
The company plans to use installments for Zolgensma, a gene therapy for spinal muscular atrophy that's expected to get approval soon.
Analysts expect its price to be $2 million, the first multimillion-dollar drug in the U.S.
The big picture: The FDA expects to approve as many as 20 cell- and gene-therapy drugs each year by 2025. Many of these drugs could have list prices in the millions.
"If we get to a point where these therapies become available not only in very rare conditions but in substantial patient populations, multimillion-dollar prices are not going to be in any way sustainable," Nick Crabb, scientific-affairs director at the National Institute for Health and Care Excellence, told Bloomberg.
Go deeper: The drug pricing debate is stuck in the past
Go deeper