Trump to designate Iran's Islamic Revolutionary Guard Corps as terrorist group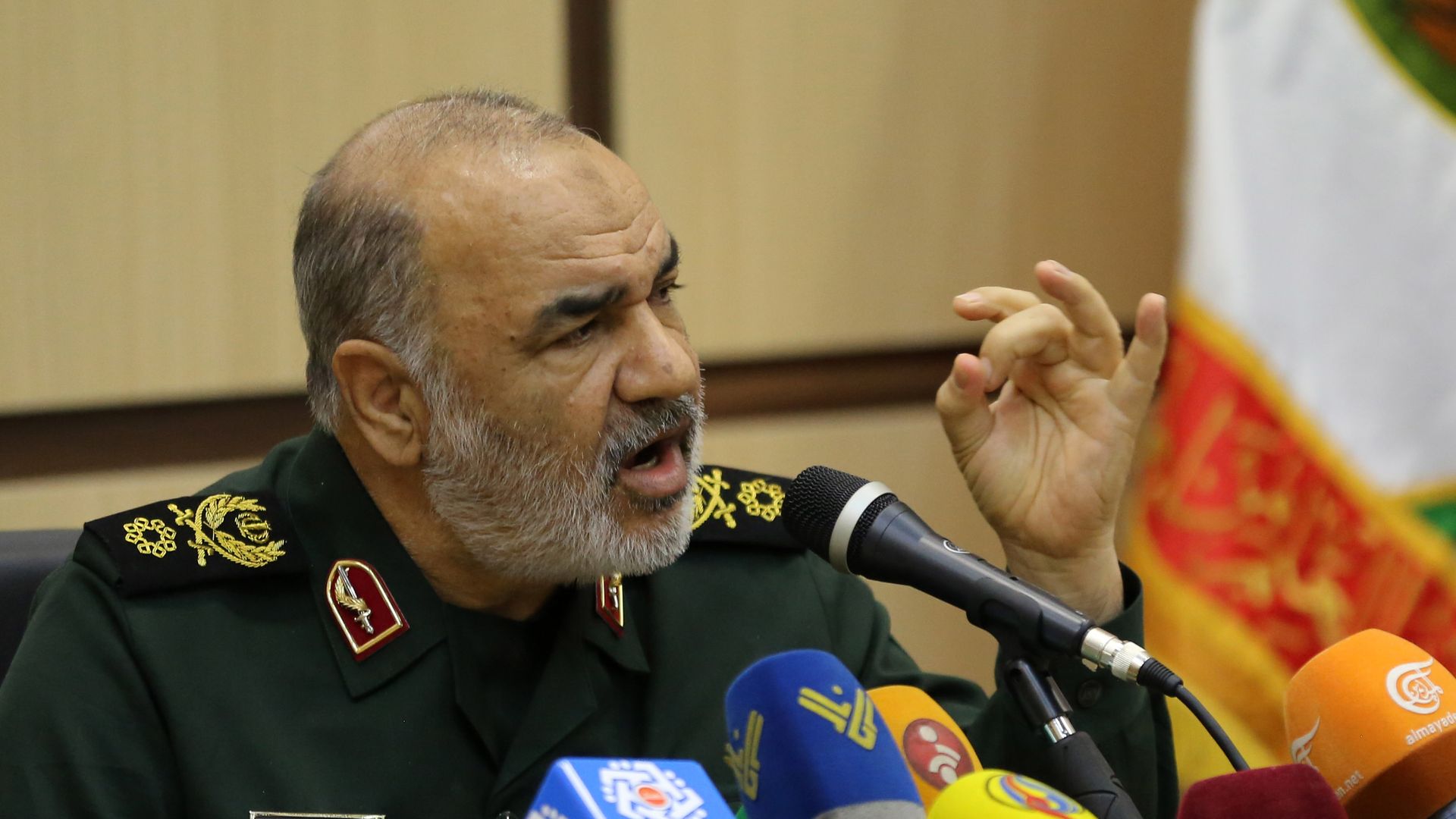 Trump administration officials expect to announce on Monday that the State Department will designate Iran's Islamic Revolutionary Guard Corps (IRGC) as a foreign terrorist organization (FTO). The Wall Street Journal first reported this expected move — the latest in Trump's "maximum pressure" campaign against the Iranian regime.
Why this matters, per the Journal: "The decision ... would mark the first time that an element of a foreign state has been officially designated a terrorist entity." (The IRGC is an important element within Iran's armed forces.)
"The IRGC has a ground force of 100,000 for national defense and runs Tehran's ballistic missile programs, according to a study by the nonpartisan Congressional Research Service."
"The IRGC's Quds Force, a specialized division, has arranged weapons deliveries and advised pro-Iranian militias in Syria, Iraq and elsewhere in the Middle East."
Behnam Ben Taleblu, an Iran expert and hawk from the Foundation for Defense of Democracies, gave me his take on the Trump administration's anticipated action:
"Designating the IRGC as an FTO is both politically and economically impactful, as it deters business and builds on the existing sanctions structure against the group. The IRGC is already subject to secondary sanctions. An FTO designation will tighten the noose.
"Placing the IRGC on the U.S. FTO list is consistent with the Trump administration's maximum pressure strategy on Iran for three reasons:
"It ratchets up on the economic pressure on those who perpetuate malign activities at home and abroad."
"It adds to the political stigma surrounding Iran's terrorist apparatus."
"By embracing actions other administrations have not, the current administration is signaling their resolve against Iran."
The other side, per the Journal: "Opponents of the move say it may not be decisive in weakening Iran due to the IRGC's persistent efforts to camouflage its ownership of other entities. Designating a major element of Iran's military forces as a terrorist organization, the opponents add, also would set a precedent that ... Washington's adversaries may now draw on by applying the label to elements of U.S. armed forces."
Taleblu, who supports the move, counters: "In the low-probability, high-impact chance Iran does resort to a terror or harassment attack, they would be relying on the IRGC to carry it out, thus highlighting the group's true terrorist nature."
Go deeper