Jason Sudeikis' Joe Biden undergoes sensitivity training on "SNL"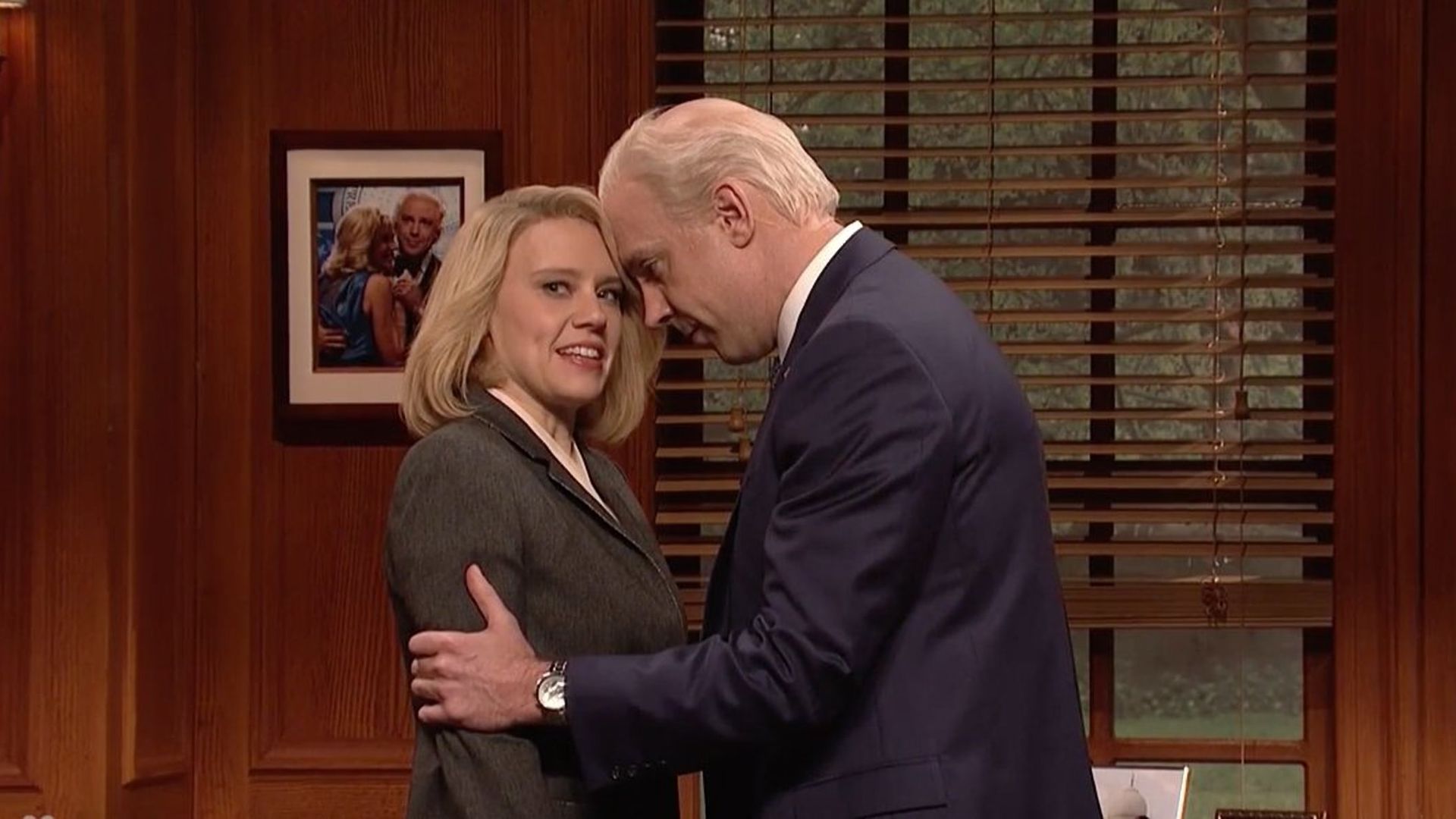 Jason Sudeikis returned as Joe Biden on "Saturday Night Live" to tackle the controversy surrounding the former vice president's alleged uncomfortable encounters with women.
Details: Sudeikis opened the show with hugs for his staffers — "SNL" cast members Cecily Strong and Kenan Thompson. Strong told him he must change his interactions with women if he's to run in 2020. Sudeikis' Biden said he's a "hugger, a kisser and a little bit of a sniffer" but didn't want to offend anyone. Enter Kate McKinnon as a sensitivity consultant.
Sudeikis' Biden greets McKinnon by pressing his head against hers to greet her — in a nod to complaints from some women about the former vice president's behavior. "This is exactly the kind of thing I'm here to prevent," she says.
In another scene, Sudeikis' Biden noted President Trump "bragged about assault on tape," in reference to an "Access Hollywood" recording that emerged during the 2016 campaign. "Unlike his voters, your voters actually care," Strong told him.
Go deeper