A Pelosi-shaped cloud over Trump's NAFTA 2.0 chances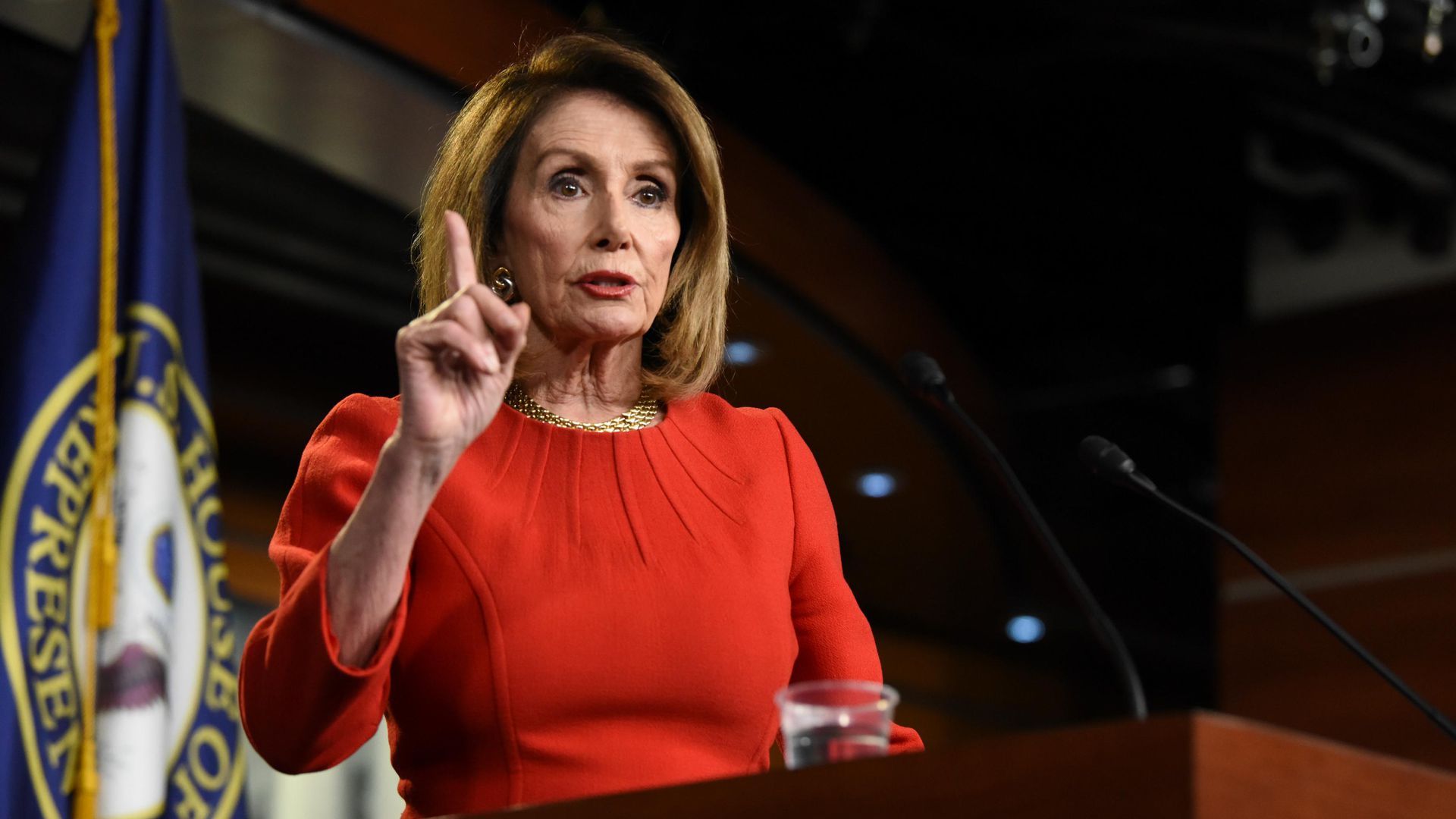 Nancy Pelosi has more power than anybody to decide whether Trump gets Congress' approval to replace the North American Free Trade Agreement with his renegotiated United States-Mexico-Canada Agreement. And the signs Republicans are seeing from the speaker are not filling them with hope.
Driving the news: Last week, Pelosi told Politico's Jake Sherman and Anna Palmer that Mexico needed to pass labor law reforms before the House could even consider Trump's replacement to NAFTA. And now, per a source who shared the invitation with me, Pelosi has invited AFL-CIO President Richard Trumka to her speaker's meeting on Wednesday to present on the USMCA.
Some Republicans close to the process are taking that as an ominous sign. Trumka "is pushing for changes and Mexico to not only pass but 'implement' labor law changes," said one of these sources.
"They may be trying to slow walk this thing to death. The longer this takes, the harder it will be with 2020 Dem primary's full swing right around the corner."
Pelosi spokesman Drew Hammill responded: "Our last guest was [U.S. Trade Representative Robert] Lighthizer for a similar briefing. We made clear we would be hearing from the full range of stakeholders."
What to watch: Per the IndyStar, Pence on Thursday promoted the USMCA to Indiana farmers who are concerned about tariffs the administration has imposed. Pence spokeswoman Alyssa Farah tells me the VP has more dates around the country lined up to sell the USMCA.
Go deeper