3 Florida congresswomen denied access to largest child detention center in U.S.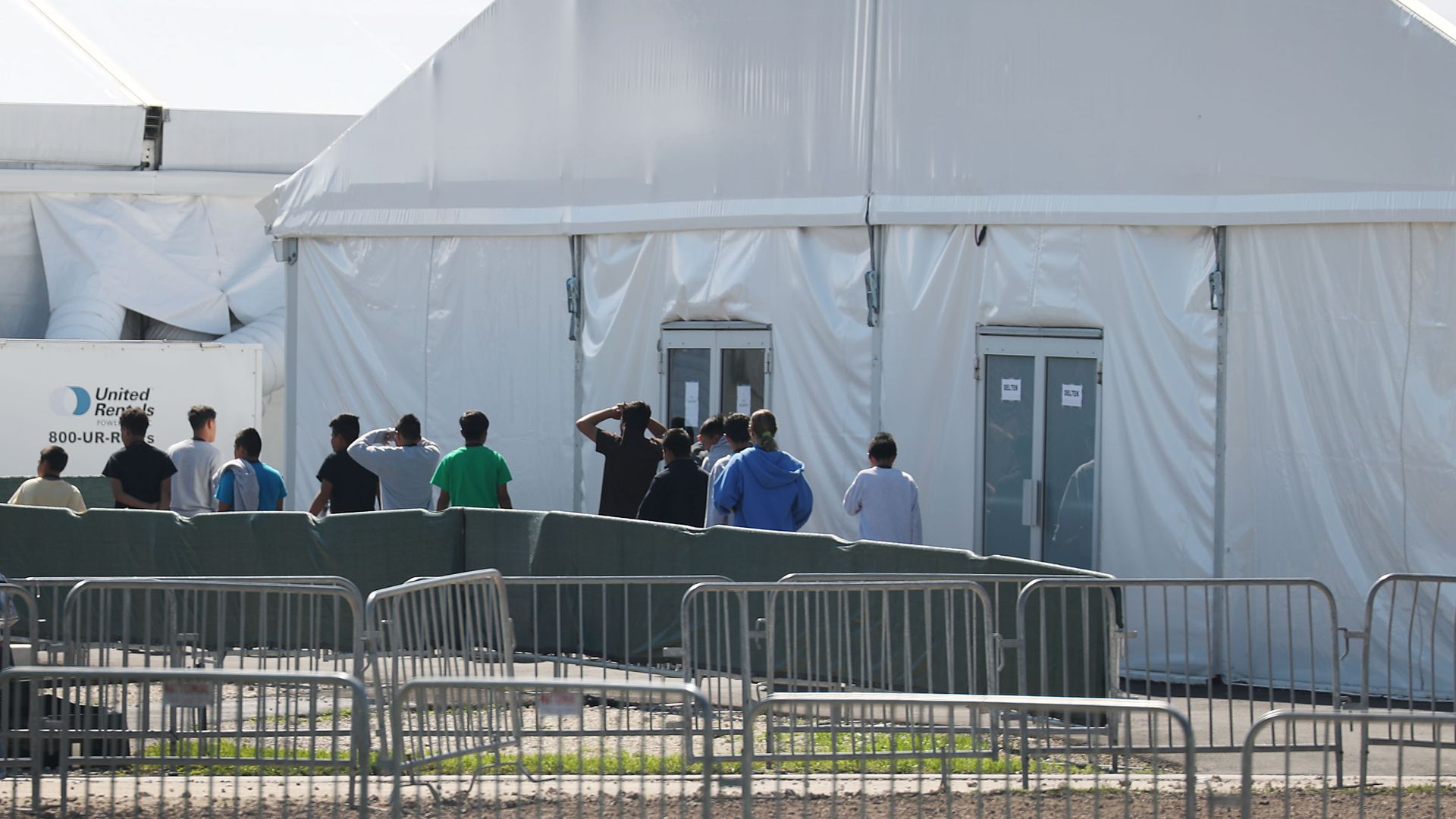 Florida Democratic Reps. Debbie Wasserman Schultz, Donna Shalala and Debbie Mucarsel-Powell were verbally denied access into the Homestead temporary shelter for unaccompanied migrant children last Monday by the Department of Health and Human Services, the Miami Herald reports.
The big picture: The congresswomen say HHS is in violation of a law passed last year that says members of Congress can't be prevented from entering "any U.S. facility used for maintaining custody of or otherwise housing unaccompanied alien children" for oversight purposes. HHS said they require a two-week visit notification from visitors. The for-profit Homestead facility, owned by Comprehensive Health Services, is the largest shelter for migrant children in the country, as reported by NPR.
Go deeper: Thousands of migrant youth allegedly suffered sexual abuse in U.S. custody
Go deeper