Trump says there's a "colossal surge" at the U.S.-Mexico border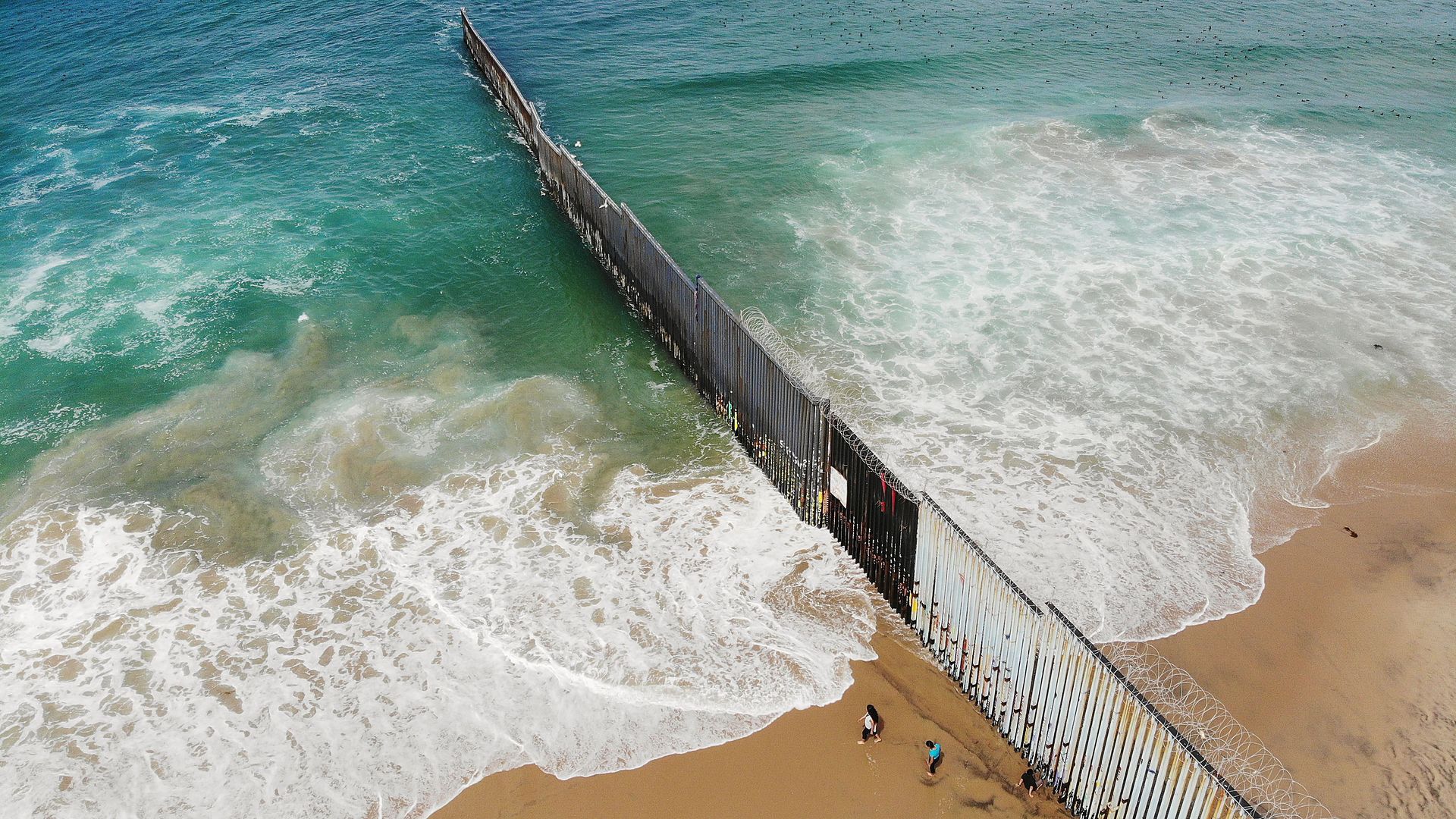 President Trump visited the southern border in Calexico, Calif. on Friday, a day after the White House retracted its nomination of 30-year border official Ron Vitiello to lead Immigration and Customs Enforcement (ICE) in favor of going in a "tougher" direction.
What he's saying: "It's a colossal surge and it's overwhelming our immigration system, and we can't let that happen. So, as I say, and this is our new statement: The system is full. Can't take you anymore. ... Our country is full," Trump said on Friday. Before his nomination was revoked, Vitiello was expected to join the president on the border trip.
The big picture: "Trump has become increasingly exasperated at his inability to do more to halt the swelling numbers of migrants entering the country," the AP reports. "There's not a lot they can do," he said in a statement on Friday, referring to U.S. troops stationed at what he described as an "emergency" on the southern border. "We're gonna bring up some more military."
The latest: On Saturday, President Donald Trump said there would be traffic and commercial delays along the southern border after his administration increased the number of immigration officers processing migrants attempting to enter the United States via Mexico until Mexico used its immigration laws "to stop illegals from coming through Mexico into the U.S., and removing them back to their country of origin."
Chaser: Selvin Alvarado, a 29-year-old father, told the N.Y Times he exposed corruption in his hometown in Honduras — then fled into Mexico, followed by an armed group, in an attempt to win asylum in the United States.
"I prefer 1,000 times being jailed than being dead," he said.
Go deeper: DHS Secretary Nielsen describes "system-wide breakdown"
Go deeper