NYT: Trump wanted McConnell to prioritize his IRS chief counsel pick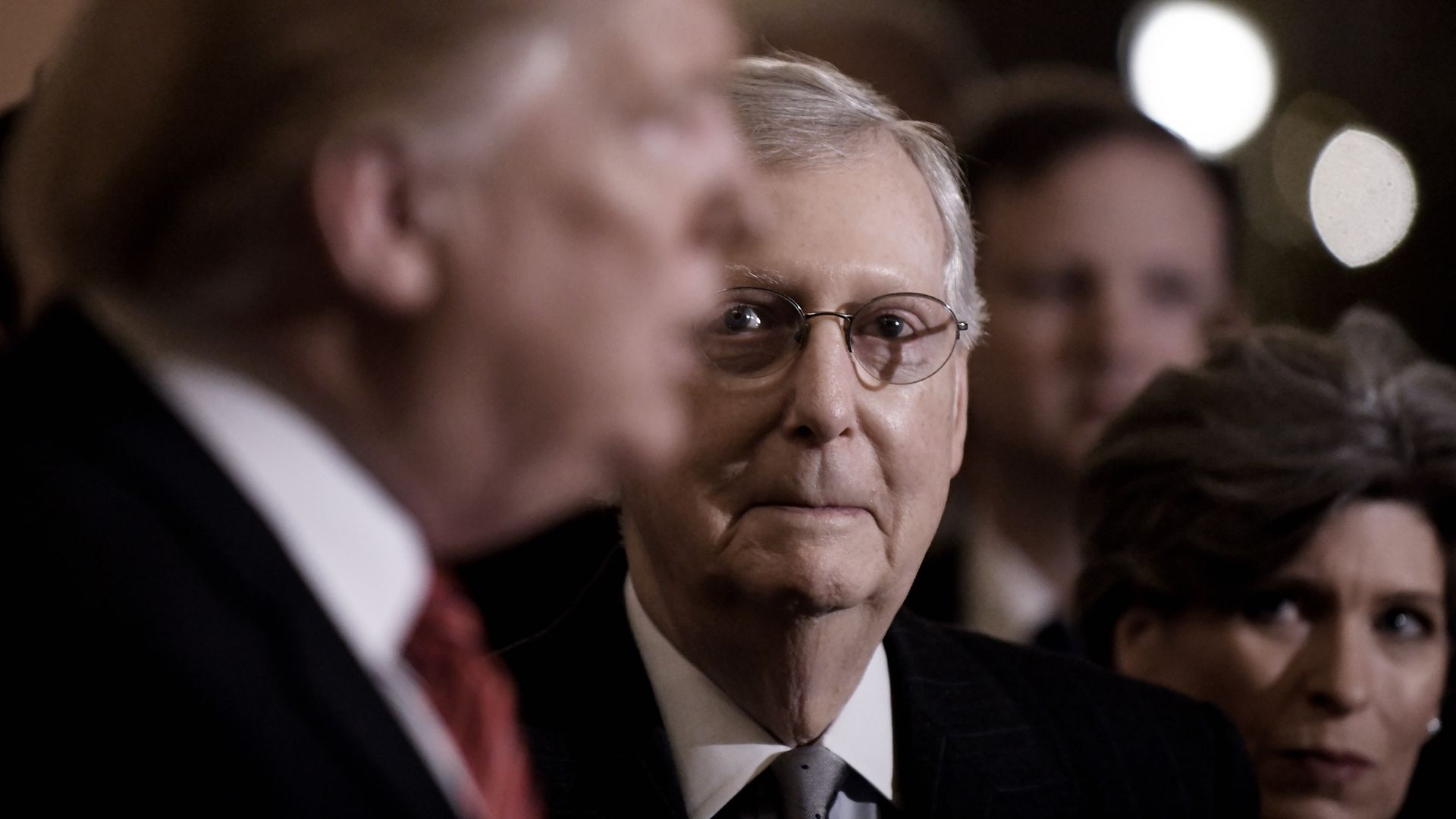 President Trump urged Senate Majority Leader Mitch McConnell (R-Ky.) in early February to make the confirmation vote of Michael Desmond, his nominee for chief counsel of the Internal Revenue Service, a top legislative priority, according to a New York Times report on Thursday.
Details: The revelation came a day after House Democrats formally asked the IRS to release 6 years of Trump's personal and business tax returns. Per the Times, White House aides had long insisted that Desmond, whose nomination was confirmed on Feb. 27, was a top priority following the passage of the 2017 tax bill — even greater a consideration than that of William Barr for attorney general. Barr was confirmed 2 weeks prior.
Trump's request in February "raised questions about whether the president had other motivations," per the Times.
What they're saying: The news outlet said Hogan Gidley, a White House deputy press secretary, declined to give concrete details about the conversation between Trump and McConnell.
He told the Times: "Democrats have obstructed and delayed a record number of President Trump's well-qualified nominees, so it shouldn't be surprising to anyone that he regularly communicates with Majority Leader McConnell about how to increase confirmations in the face of Democrats' ridiculous behavior."
David Popp, a spokesman for McConnell, declined to comment about the conversation.
Citing a source familiar with what took place, the Times reports: "Mr. Trump told Mr. McConnell that Mr. Desmond was growing frustrated with the holdup and was contemplating withdrawing from the process."
Go deeper