Too much proprietary tech could hurt the AV market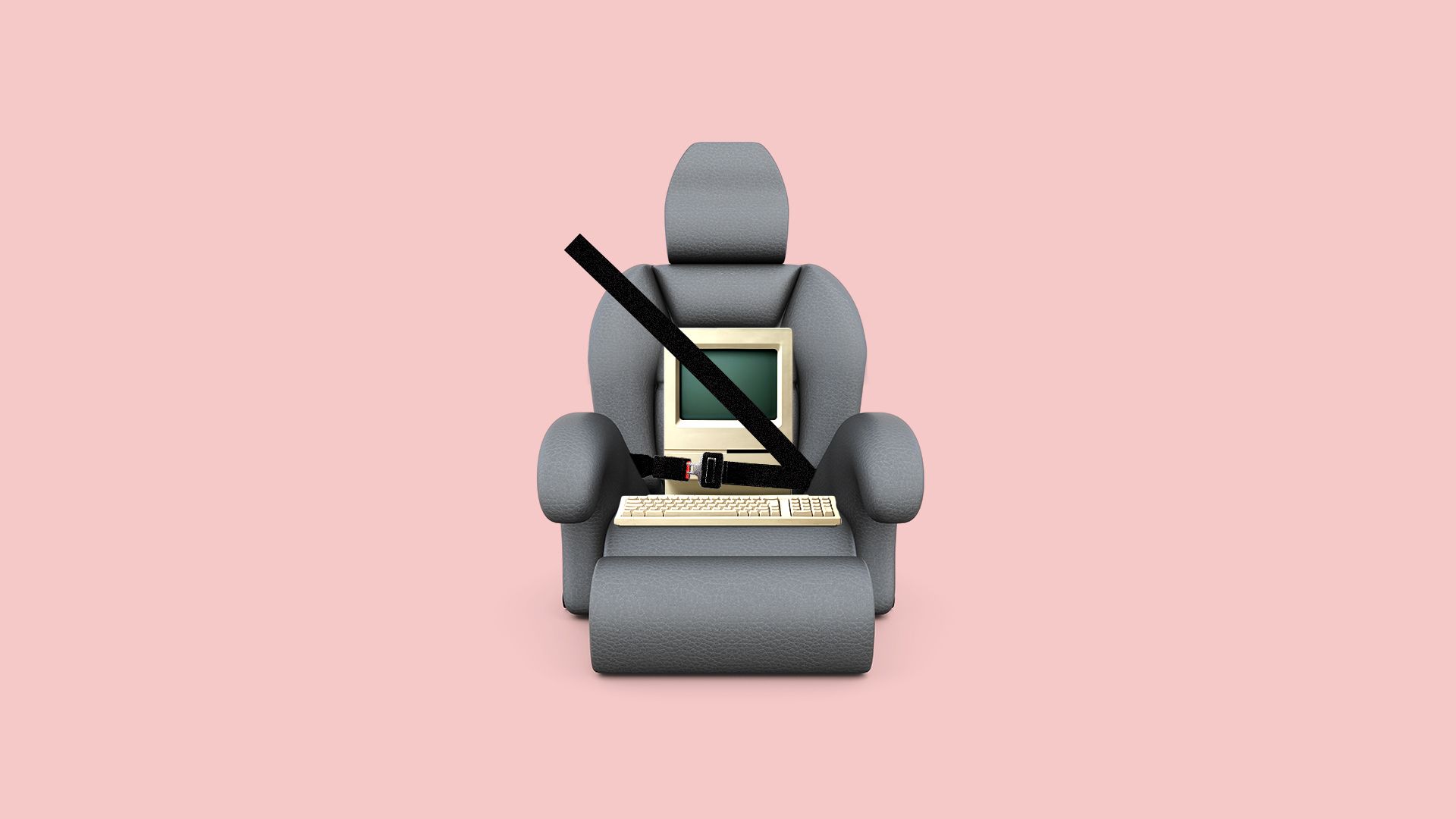 AV companies are largely developing their cars as a package deal, which requires extraordinary expertise and investment in vehicle technologies, software and cloud-based systems.
Why it matters: This strategy could ultimately take a toll on innovation and competition by limiting the possibility of interchangeable components that could drive down costs and bring AVs to market faster.
The big picture: In the vertically integrated approach, AV companies are developing all of their tech stack either in house or within proprietary partnerships. This means that an AV's components will be tied to just one company's ecosystem, even though it's unlikely any one company will dominate the field across vehicle, software and cloud.
The good:
This system results in better integration of hardware, software and cloud-based systems.
It also yields greater control over customer experience and software updates, and makes contracting out cybersecurity systems easier.
The bad:
The expertise needed to excel at all three components is expensive and time-consuming, even for tech giants like Google and Amazon. This could delay when AVs go to market, and make them more expensive for fleet owners and end users.
It could also impede innovation and competition, because AV companies would not have the flexibility to change systems or partners if better tech becomes available.
What's happening: Most AV companies don't have Google's budget and deep bench of multifaceted engineering expertise, and instead are pursuing proprietary partnerships.
As an alternative, AV companies could strategically collaborate with tech suppliers across the industry to make the most promising versions of any tech run in all AVs.
This would also be cheaper than building entire teams in house, and would allow for greater flexibility as tech companies compete.
Even Ford eventually abandoned Henry Ford's vertically integrated vision in favor of outsourcing technology to the best suppliers.
The bottom line: If AV tech is designed to be interchangeable, the market could be more competitive, and AVs could be available sooner and at a lower cost.
Bibhrajit Halder is the CEO of an early-stage AV startup and has worked on autonomous vehicles at Ford, Caterpillar and Apple. He is also a member of GLG, a platform connecting businesses with industry experts.
Go deeper