The race to write global rules for self-driving cars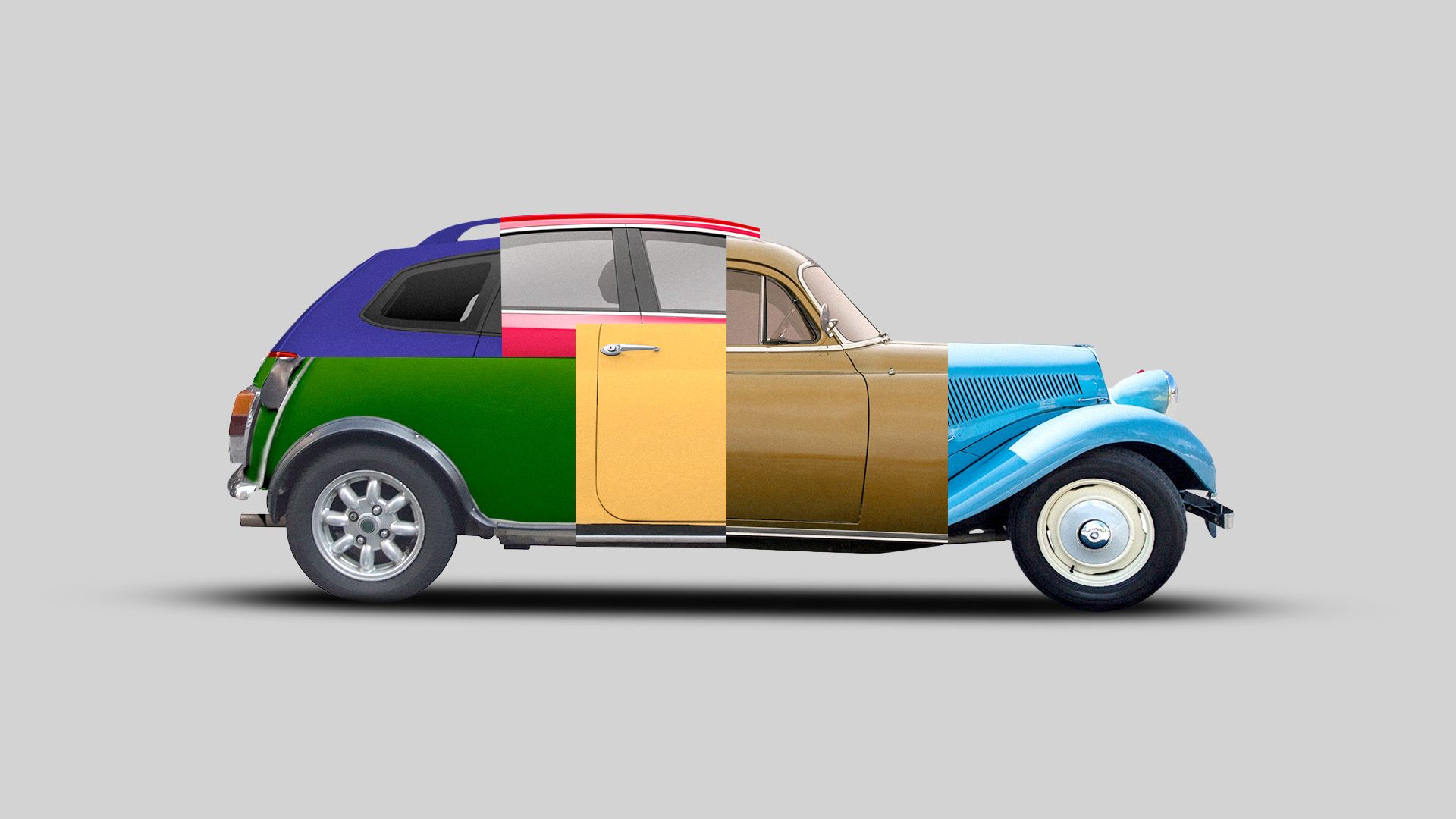 Policymakers around the world are trying to write global rules for governing self-driving cars before the technology gets too far down the road.
Why it matters: Automated vehicles are still being developed, and so are the methods to judge their safety. Shared global standards and regulations for self-driving cars would make it easier for manufacturers to design and sell vehicles around the world and help to build public trust.
What's happening: Next month in San Francisco, the World Economic Forum will convene about 40 global experts on AVs and urban mobility to start hammering out guidelines that could lead to global standards and regulations for AV safety.
Experts on the Global Autonomous and Urban Mobility Council will share research findings and different approaches to validating AV safety.
The group will include industry executives, technology experts, regulators, community groups and academics.
"What we realized is there is no place internationally to deal with governing issues associated with these technologies," says Michelle Avary, head of autonomous and urban mobility at WEF.
A UN committee is also working towards global policies and regulations for automated vehicles.
Members of a UN working group from 40 countries met during this week's MobilityTalks International conference at the Washington, D.C. Auto Show.
With AV technology still in its infancy, it's an opportunity for governments to harmonize policies around the world, Matt Blunt, president of the American Automotive Policy Council, said during a panel with some of his global counterparts.
"If we don't, we'll end up like we are with today's vehicles, where we can't trade as freely around the world as we want."
Between the lines: There are many aspects to defining safety in an AV environment, from the technology itself, to the security of passengers and pedestrians who interact with them, to the insurance risks associated with their operation.
Then multiply those challenges by the dozens of countries that are trying to deploy AVs in the next two decades.
Even licensing and permitting AVs is a challenge.
"We know how to license and permit a human driver. How do you license technology that is evolving?" says Avary. "There is no good answer."
The World Economic Forum is hoping companies and governments will share insights — not just raw data — as the technology is developing so they can be more agile in their regulatory stances.
"What Shanghai is developing could be very applicable to Austin, Texas," says Avary. "They need to have a place to talk about this stuff and grow together."
Yes, but: Regulators around the world can't even agree on common standards for vehicle headlamps and sideview mirrors.
That's the legacy of a pre-global industry, argues Bill Gouse, director of government programs for SAE International.
Regulations used to be written to create trade barriers. Today's automakers have research and development centers all over the world and want to share knowledge across countries.
But the scale of the job is massive and will take years, notes Gouse.
"It's pioneering. It's exciting, at a glacier pace."
Editor's note: This story has been updated to correct the spelling of Matt Blunt's name.
Go deeper