T-Mobile and Sprint pitch merger as a way to beat China to 5G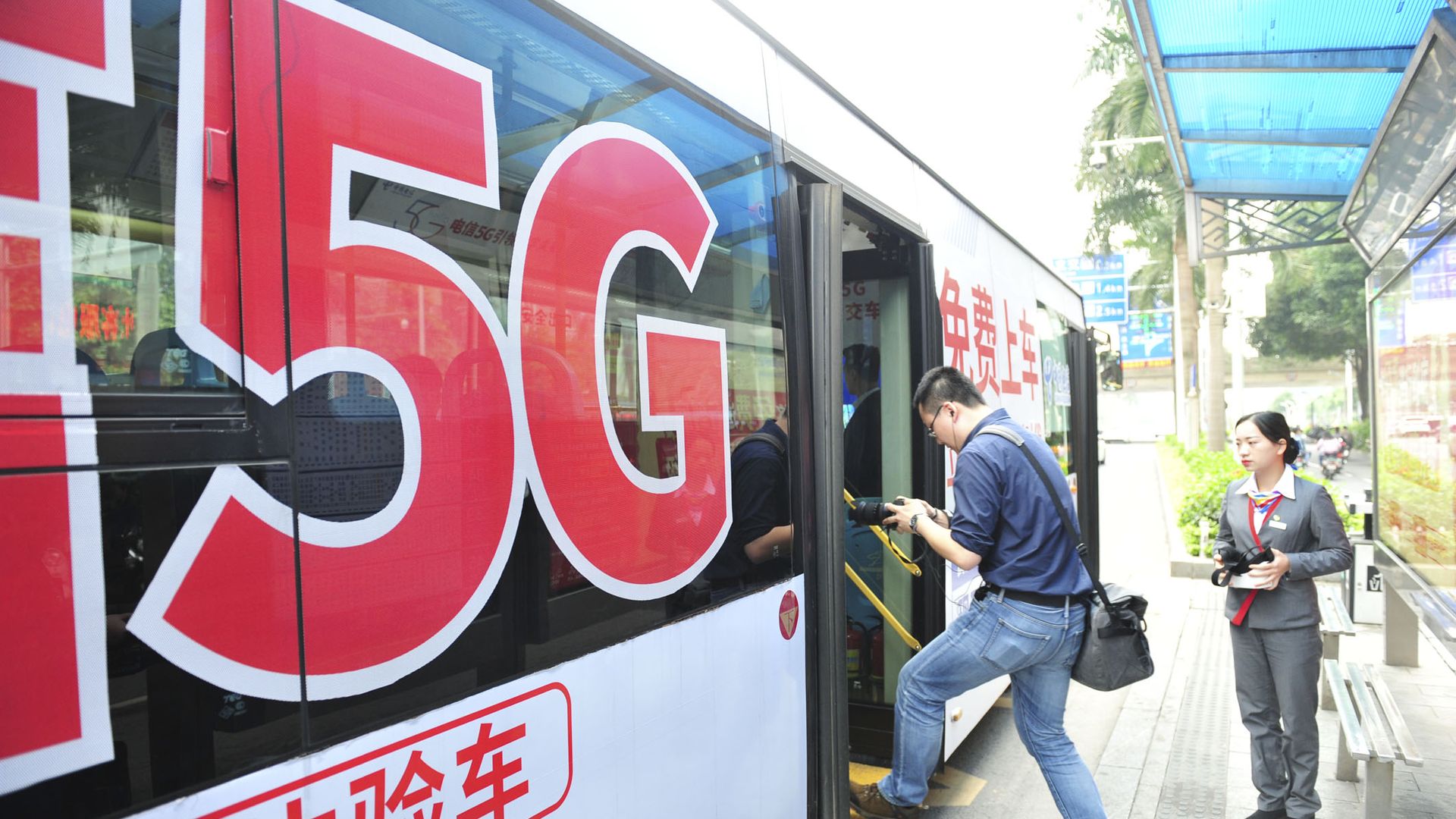 Sprint CEO Michel Combes and and T-Mobile CTO Neville Ray have a message for Washington: If you want to beat China in the 5G race, you'd better approve our merger.
Why it matters: The $26 billion deal that would combine the 3rd and 4th largest U.S. wireless carriers has been waiting on federal approval for almost a year now.
The companies shrewdly seized on all the fretting over China's threat to make the following case to telecom regulators: Sure, you'll lose one wireless competitor in the U.S., but you'll gain a stronger global competitor that can help the nation stay ahead of its 5g nemesis.
"The race has barely begun. There's going to be an intense phase of running this race and investment in these networks. You've heard about the resources needed to do that. We're up against formidable competition. The Chinese machine has incredible momentum," Ray told a room full of wireless lobbyists (as well as a few FCC staffers).
Sprint has a boatload of mid-band spectrum that complements T-Mobile's low-band and millimeter wave spectrum. Combining financial resources would allow the companies to build faster, Ray said. "It's not '1+1=2,'" he said. "It's 1+1=4."
On Thursday, T-Mobile CEO John Legere pledged to add at least 11,000 more jobs by 2024.
Also on Thursday, the FCC restarted the merger review shot clock, which now runs out in early June. (Be smart: The shot clock is just a goal, not a binding deadline.)
Reality check: Verizon and AT&T are moving full-speed ahead on their own 5G deployments, and Verizon flipped the switch on commercial 5G service in Minneapolis and Chicago this week.
"We have all we need to compete against China," Verizon President Ronan Dunne told Axios when asked about his competitors' pitch. "That's not to say we should be complacent, but I don't see any evidence to say we are hamstrung in our ambitions to lead not just in the U.S. but to lead the world."
Go deeper