Steven Mnuchin's right-hand man exits the Trump administration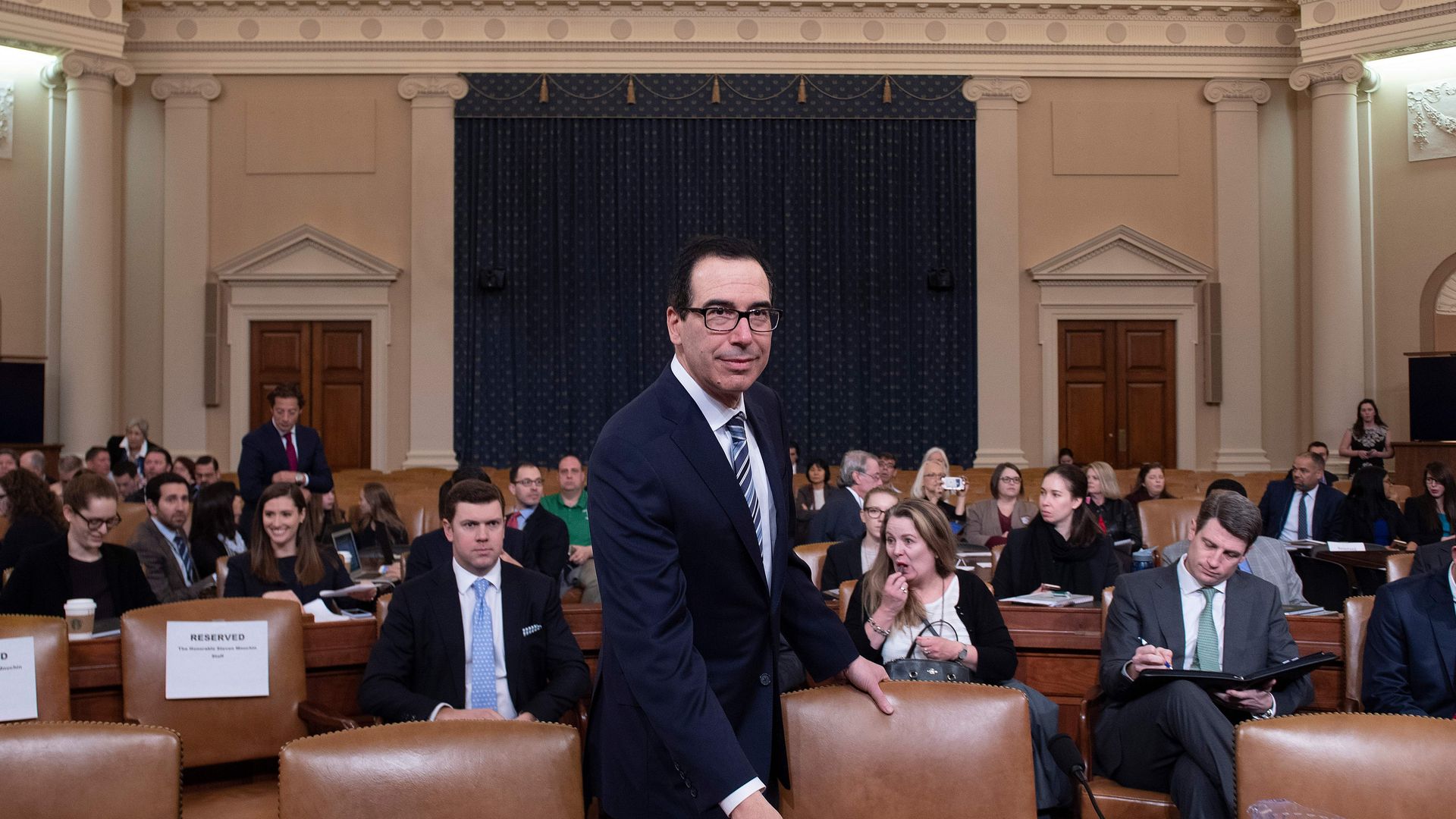 Treasury Secretary Steven Mnuchin sent a note to staff Friday informing them that his chief of staff, Eli Miller, will be leaving the Trump administration.
"For more than three years Eli Miller has been my closest advisor, both as the first finance hire on the campaign and subsequently at the Treasury Department. I write this note to inform our team of his planned upcoming departure from Treasury."
— Mnuchin's note, per two sources with direct knowledge.
Mnuchin told staff he was announcing the departure with "conflicting emotions."
Miller, 36, got his start in D.C. with former Speaker John Boehner's office before working for the Romney campaign in 2012, per Bloomberg News.
He was then fundraiser on the Rubio and Trump campaigns, ultimately joining the administration.
Mnuchin, who is godfather to Miller's son, told Bloomberg last year that his aide "really understands how I like to work and how we work together."
"He has the ability to effectively communicate with me, and for me," Mnuchin said.
Go deeper