The war on Lyft has begun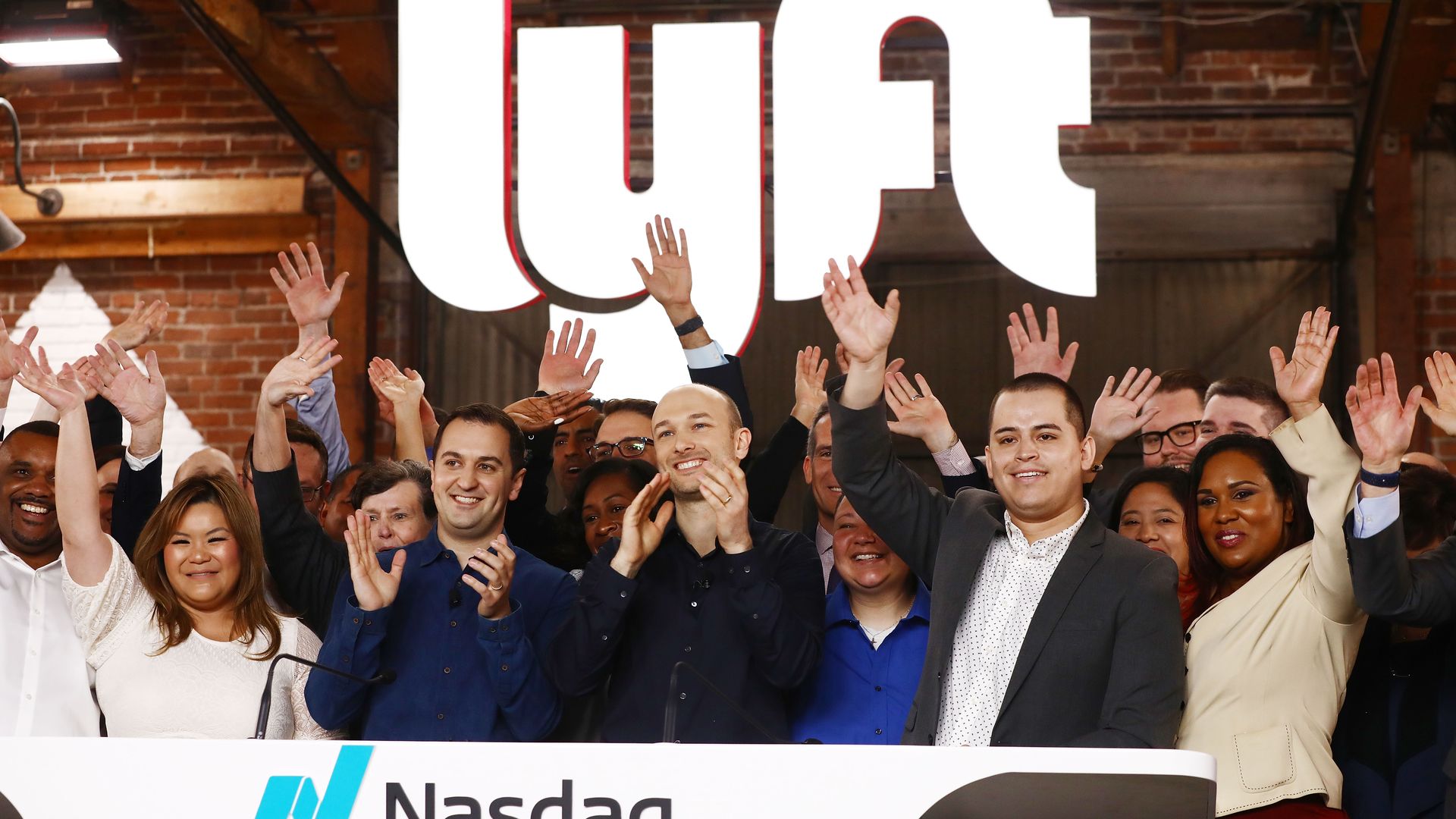 Investor blowback against Lyft has been fast and furious since the stock debuted last week.
Driving the news: Seaport Global analysts Michael Ward seared the company with a scathing "sell" recommendation on its third day of trading, notching a $42 target — $26 a share lower than its price at the time.
Short sellers have now joined the fray, with 12.4 million shares shorted at a value of $856 million, making the newly public company the 27th most shorted large U.S. stock. Short sellers have clamored to "rent" Lyft shares, paying an average of 101.40% borrow fee to bet against it. That's the highest fee of any domestic stock with more than $50 million of short interest, according to data from S3 Partners.
Carl Icahn sold his roughly 2.7% stake in the company, worth around $550 million based on the IPO price, before the company went public, the Wall Street Journal reported.
The bottom line: The stock opened well above its IPO price of $72 on the first day of trading, but has fallen by more than 20% from its first trade price.
Go deeper:
Go deeper