Joe Biden: 3 more women say his behavior made them feel uncomfortable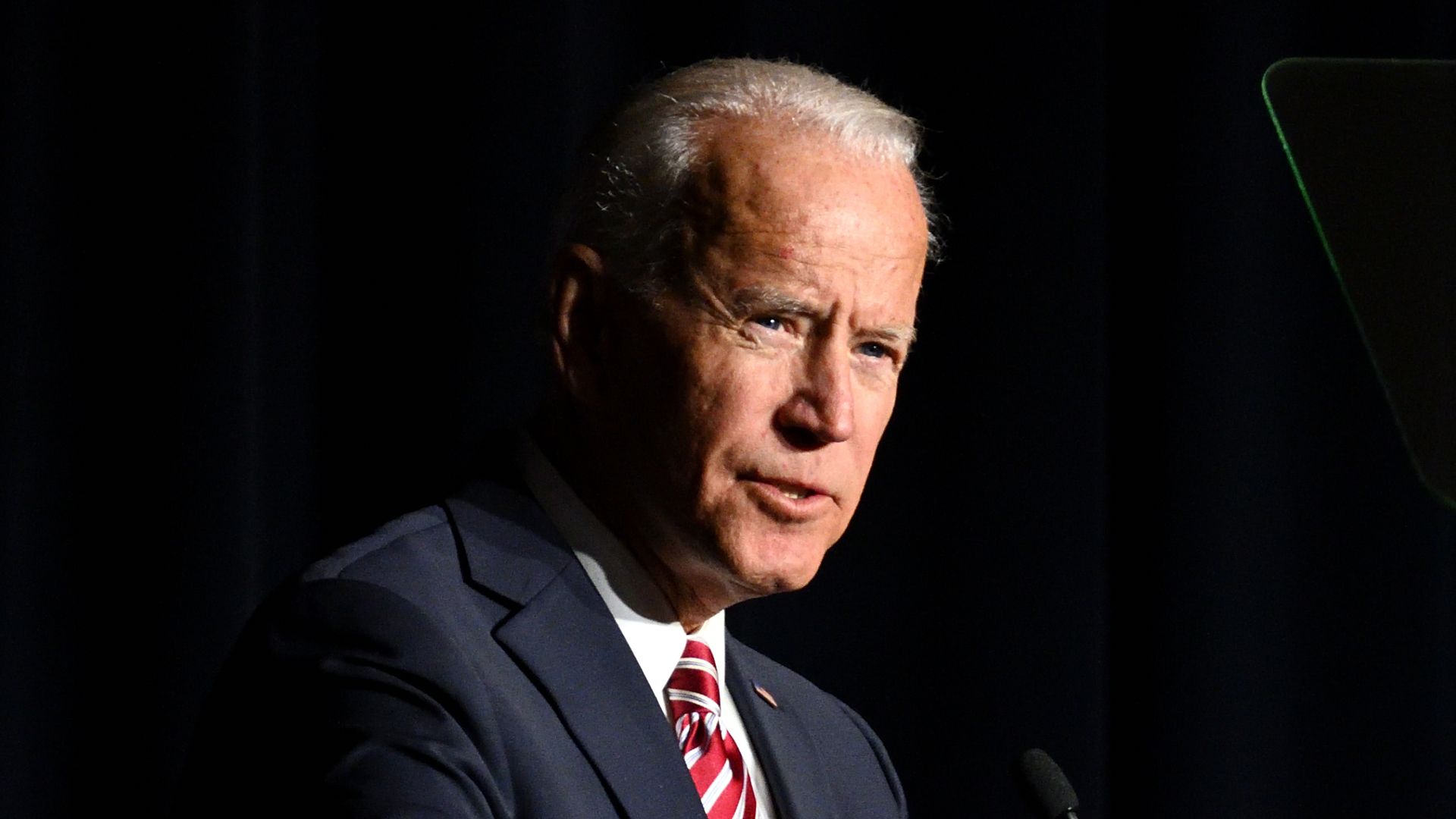 Another 3 women came forward to say they had uncomfortable encounters with former Vice President Biden, The Washington Post first reported Wednesday night, bringing the total number of accusers to 7.
Details: Vail Kohnert-Yount, Sofie Karasek and Ally Coll told WashPost Biden had touched them in ways that made them feel uncomfortable. Four other women have made similar allegations against him. Biden said in a video post on Twitter post earlier Wednesday he understands "social norms are changing." "The boundaries of protecting personal space have been reset," he said.
The latest: Kohnert-Yount said Biden pressed his forehead to hers while introducing himself to her when she was a White House intern in 2013. "I was so shocked that it was hard to focus on what he was saying," she told Wash Post I remember he told me I was a 'pretty girl.'" She didn't believe Biden was harassing her but "it was the kind of inappropriate behavior that makes many women feel uncomfortable and unequal in the workplace."
Karasek told WashPost she met Biden after appearing on stage with Lady Gaga and a group of sexual assault survivors at the 2016 Oscars. She told him a friend had died by suicide and he pressed his forehead to hers.
Former Democratic aide Coll told WashPost Biden leaned in, squeezed her shoulders, held her "for a beat too long" and complimented her smile when she met him in 2008.
Writer DJ Hill, who had earlier alleged Biden slid his hand down her shoulder at a 2012 fundraiser, told "Fox News @ Night" Wednesday night his behavior made her feel "very uncomfortable."
Go deeper:
Go deeper