JPMorgan's Jamie Dimon: "The American dream is alive — but fraying"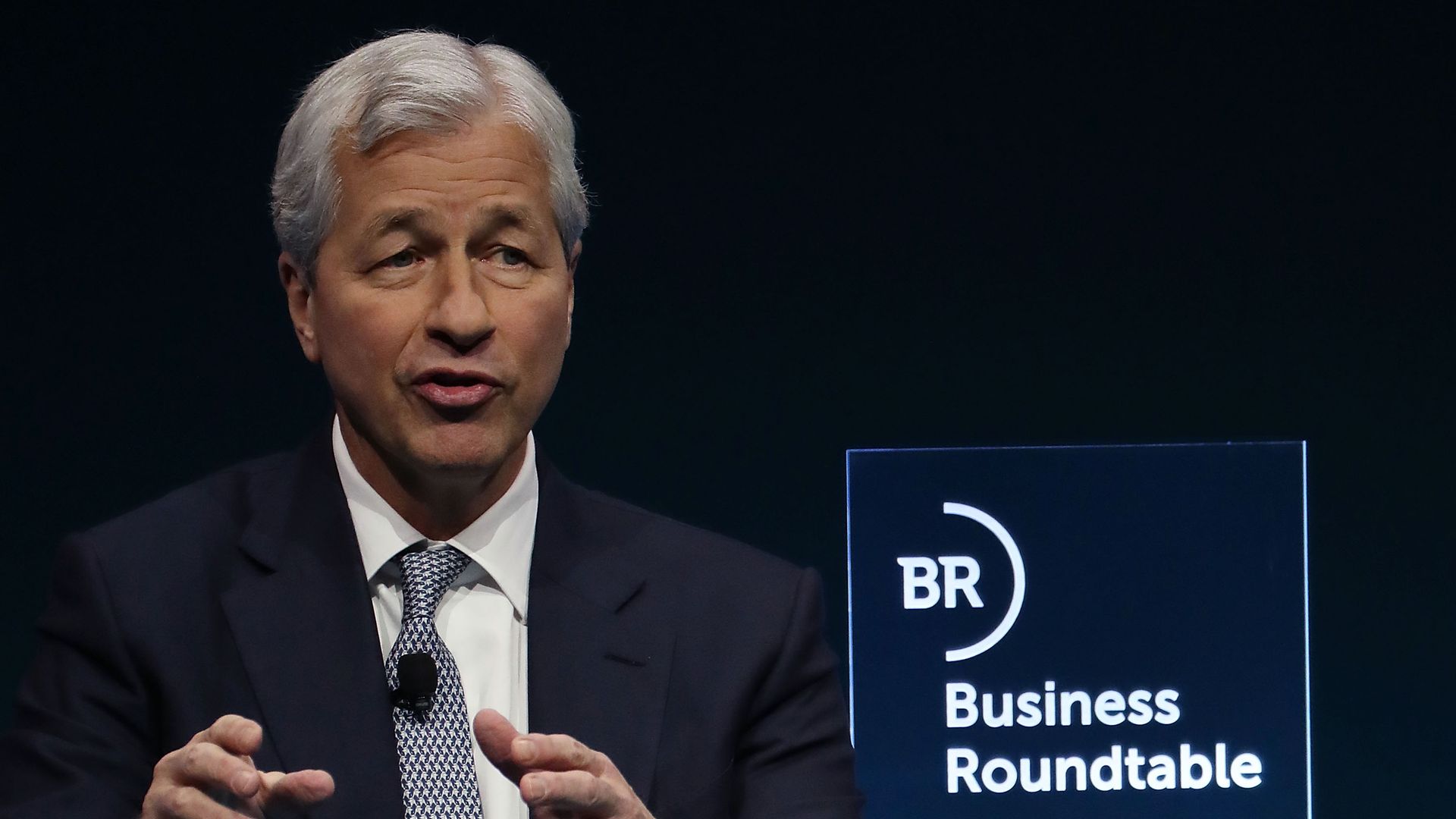 JP Morgan Chase chairman and CEO Jamie Dimon says in his annual shareholders letter that capitalism has flaws but is better than socialism, which "would be as much a disaster for our country as it has been in the other places it's been tried." [Updated]
"Socialism inevitably produces stagnation, corruption and often worse," Dimon writes.
"I am not an advocate for unregulated, unvarnished, free-for-all capitalism. (Few people I know are.) But we shouldn't forget that true freedom and free enterprise (capitalism) are, at some point, inexorably linked."
Dimon also wrote: "CEOs can and should get involved — particularly when they or their companies can uniquely help design policies that are good for America."
"[W]hile almost all companies can help further job skills, training, and diversity and inclusion efforts, each company can also add value where it has distinct capabilities, like expertise around healthcare, infrastructure or technology."
JPMorgan also announced today that Heather Higginbottom, a former top Obama administration official, will join the corporate responsibility team in May to lead a new global public policy effort.
Higginbottom, most recently COO of CARE USA, was deputy secretary of state, deputy director of the White House Office of Management and Budget, and deputy director of the White House Domestic Policy Council.
Dimon wrote: "We believe the best way to scale programs that we have seen work in cities, states and countries around the globe is to develop actionable public policies that allow more people to benefit from economic growth."
Go deeper