Congress rebukes Trump with resolution to end U.S. military involvement in Yemen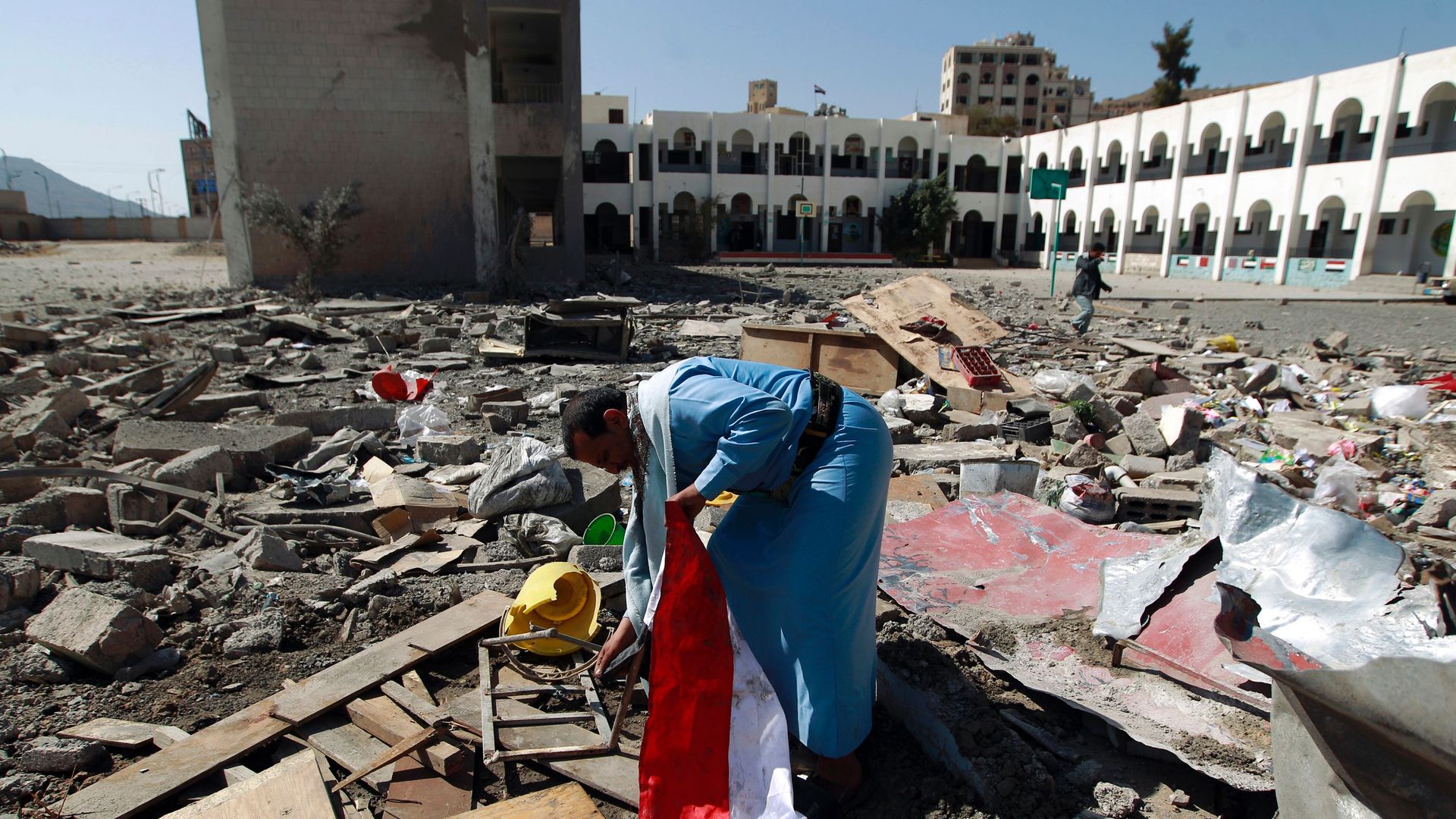 The House on Thursday passed a Senate resolution 247-175 directing President Trump to remove the U.S. military from Yemen within 30 days and to end U.S. support for the Saudi-led coalition in the war.
Why it matters: This marks the first time that a bill leaning on the War Powers Resolution of 1973 will go to the president's desk. Trump is expected to veto the resolution, which he threatened to do when it passed through the Senate for the first time in December last year.
The big picture: The bill is a rebuke of Trump's foreign policy amid broader pushback over his defense of Saudi Arabia, whose role in the conflict has been under heightened scrutiny since the murder of journalist Jamal Khashoggi. The war waged by Saudi Crown Prince Mohammed bin Salman has resulted in the world's worst humanitarian crisis, with an estimated 80% of the population in need of some sort of aid or protection.
"Only we say and decide when the United States is at war," House Foreign Affairs Chairman Eliot Engel (D-N.Y.) said in his opening remarks on Thursday. "If [Trump] uses his veto pen, I hope he understands just what it is he's vetoing."
House GOP lawmakers attempted to change the resolution through an amendment that would have added language to condemn and oppose the global Boycott, Divestment and Sanctions (BDS) movement, which promotes various forms of boycott against Israel. It was defeated 194-228.
Go deeper