Cutting U.S. aid to the Northern Triangle could drive more migration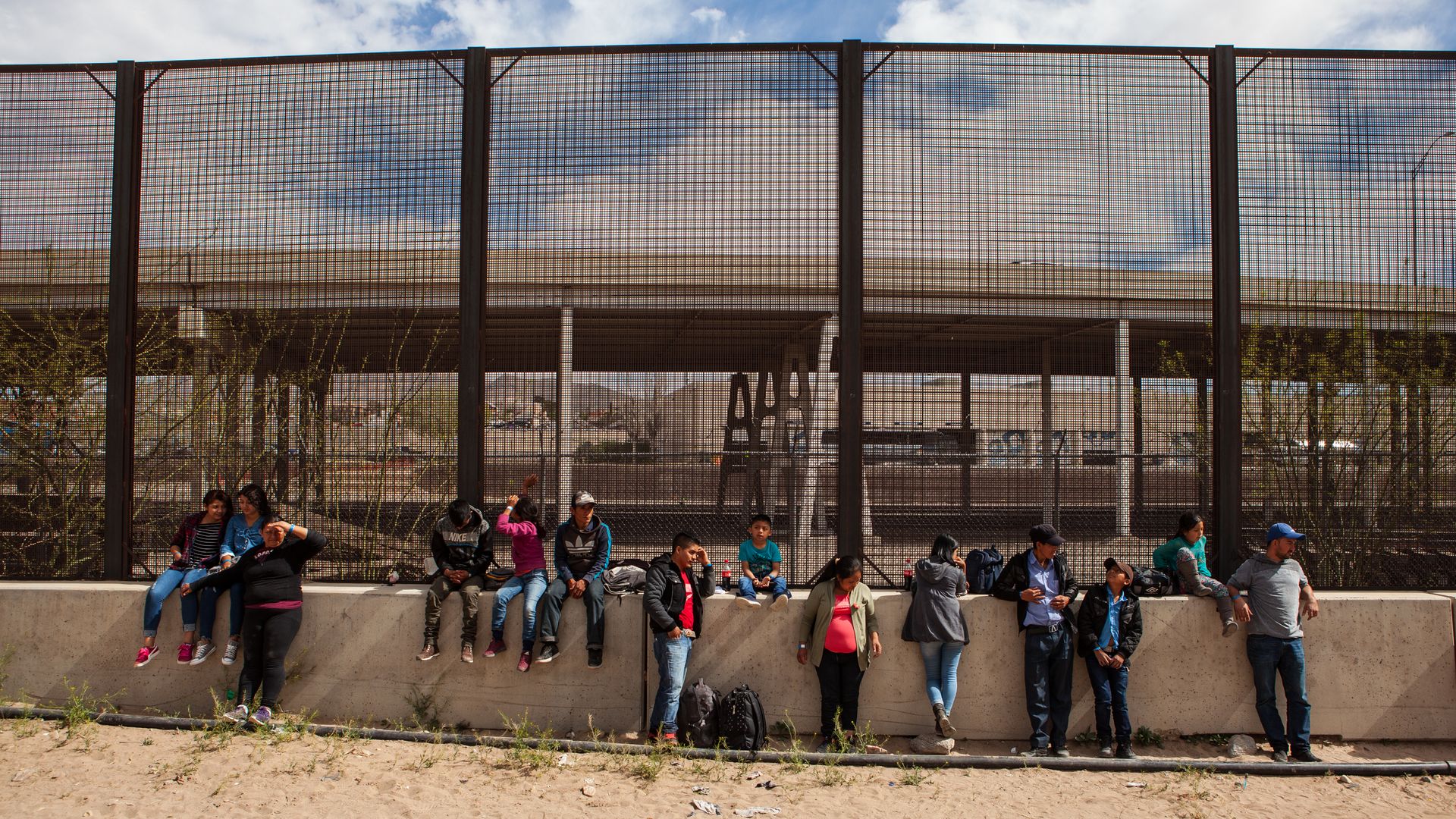 President Trump announced Friday that the U.S. government would be cutting off foreign assistance to El Salvador, Guatemala and Honduras, blaming them (without evidence) for "setting up" migrant caravans. The State Department confirmed the freeze over the weekend and noted that it could affect up to $700 million in funding.
Why it matters: The purpose of the U.S. foreign assistance targeted by Trump is to address the "root causes" of migration through governance reforms, security assistance and economic development. Cutting that funding would constitute an unforced error that could exacerbate conditions throughout the Northern Triangle and lead even more people to migrate north.
Background: Northern Triangle governments have long been unable to provide stability, accountable governance and a viable economic future for their citizens. Migration from the region is also driven by gang violence, persecution and environmental disaster.
The U.S. has tried to engage these issues through the Alliance for Prosperity and other initiatives and has had some real successes.
Vice President Mike Pence rightly said in 2017 that it is important to "confront these problems at their source."
Between the lines: Trump's announcement has likely already had negative repercussions for assistance projects.
Funding uncertainty — both in the future and for reimbursement of work done in 2017 and 2018 — is the enemy of development implementers.
Even if the cuts were rescinded, organizations may have already made decisions that would limit their ability to quickly restart programming.
What to watch: This is one of the few times — though not the first — the Trump administration has used foreign assistance as a political weapon. But there is emerging bipartisan consensus that U.S. assistance to the Northern Triangle should continue, and Congress is also likely to take issue with this strategy.
Erol Yayboke is a senior fellow and deputy director of the Project on Prosperity and Development at the Center for Strategic and International Studies.
Go deeper