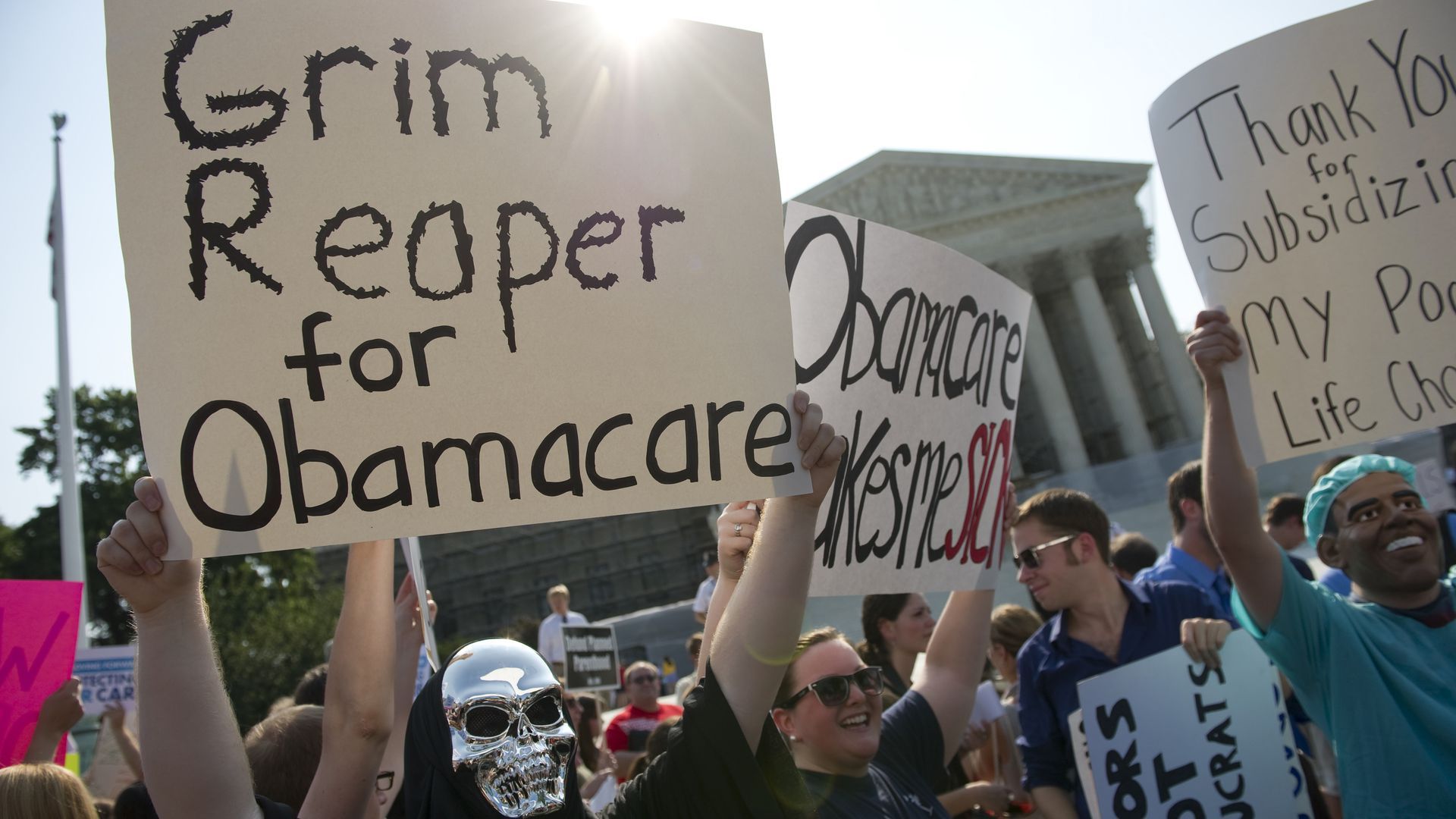 The Affordable Care Act was and is a big deal.
Yes, but: It probably should not be the sun around which all health policy must orbit. And the fact that Washington has thrust it into that role, for almost a decade, has diverted attention and political energy from the very important issue of what health care costs.
"We're doing nothing. Nothing. We're heading toward the waterfall," former Congressional Budget Office director Doug Elmendorf told Politico's Joanne Kenen, who has a good piece about the opportunity cost of the ACA wars.
Polls show that the public is worried about cost more than anything else in the health care system, but it's not getting commensurate political attention.
Republicans are torn among competing strategies of ignoring health care, stoking the embers of the ACA-repeal fire, and promoting an agenda of looser regulations with higher out-of-pocket costs.
Democrats are torn between expanding the ACA (which would shift more costs to taxpayers, without necessarily lowering them) and calls for single-payer (which includes some very dramatic cost controls, but is the most politically difficult option you could imagine).
The bottom line: Health care costs are just going to keep on climbing.
Go deeper: Former HHS official calls on employers to crack down on health care costs
Go deeper