Trump signs trade memorandum going after counterfeit goods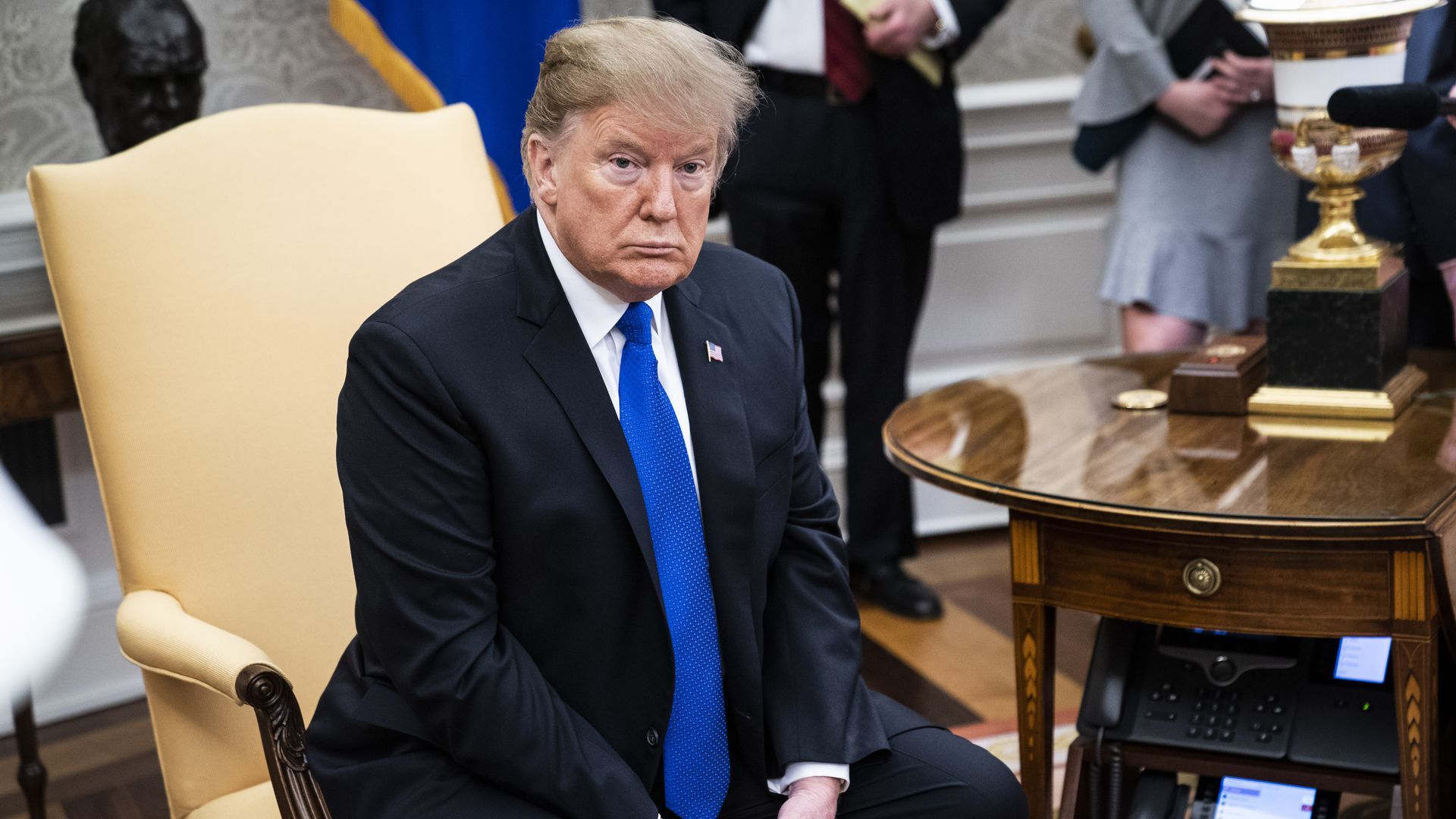 President Trump signed a trade memorandum as part of an effort to track and curb the sale of counterfeit goods on online marketplaces such as Amazon, Alibaba and eBay, reports CNBC.
Details: In the memorandum, Trump said the value of counterfeit product sales internationally could hit half a trillion dollars annually, reports Reuters. The departments of Homeland Security, Justice and Commerce have been instructed to put together a data report with sales of counterfeit goods online and how they are being monitored, per CNBC. They have 210 days to present the information, and the administration will then provide recommendations and legislation.
What they're saying:
Trump's trade adviser Peter Navarro said, in an op-ed with the Wall Street Journal, more than 40% of the goods investigated by the Government Accountability Office were found to be counterfeit.
An Amazon spokesperson told Axios that the company spent over $400 million in 2018 trying to fight counterfeit sales and fraud on the site and uses numerous tools such as Brand Registry and Transparency. Amazon said they welcome any support from law enforcement.
"Why are counterfeits ubiquitous in third-party online marketplaces? For one, because customs law has not kept up with the surge of e-commerce. Alibaba, Amazon and eBay face virtually no liability when they act as middlemen for counterfeiters."
— Peter Navarro
Go deeper: Amazon's problem with fake goods
Go deeper