Top black donors want 2020 Dems to stick with super PACs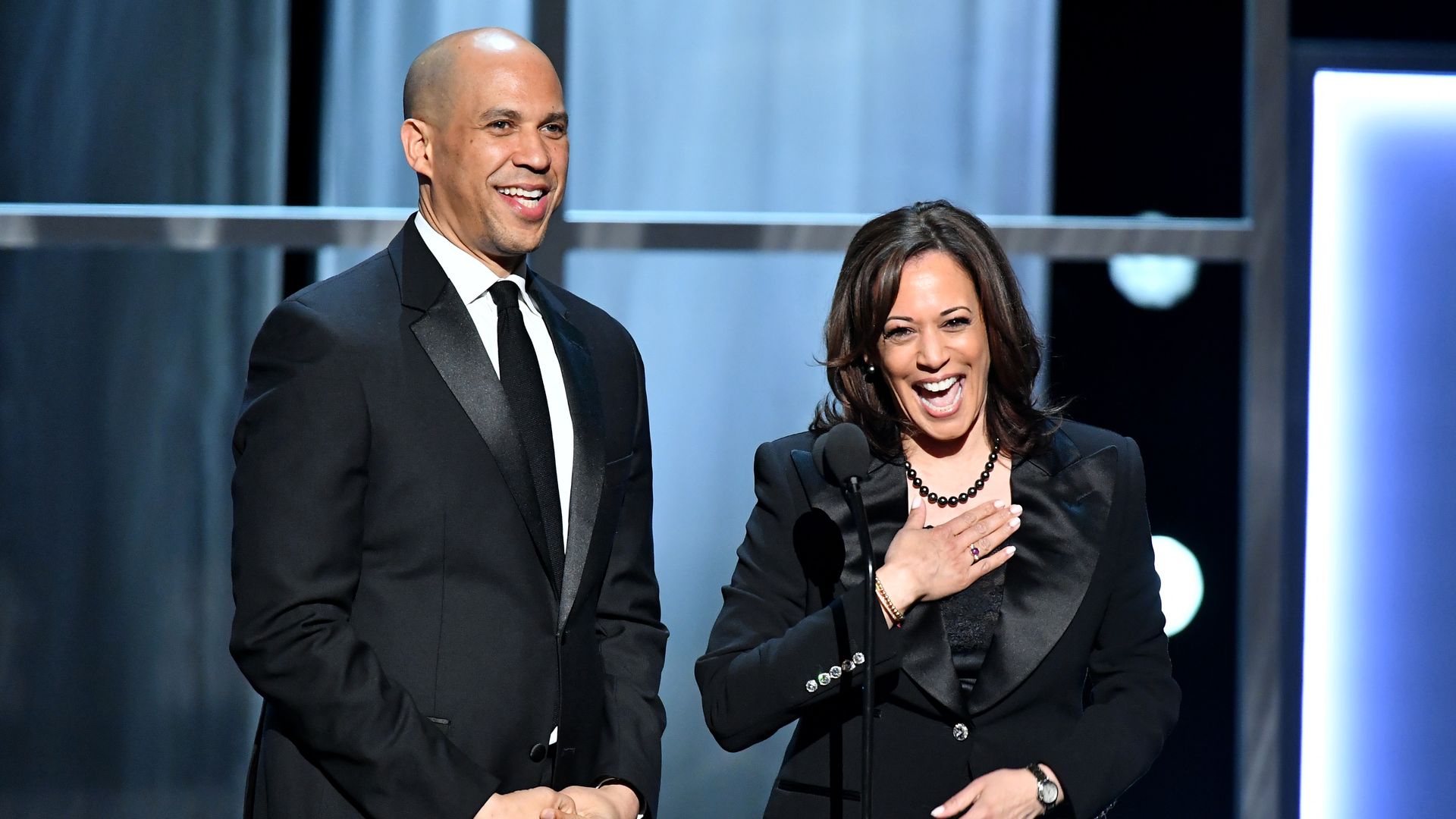 The Collective PAC, which helps elect black candidates to federal and state offices, has asked major progressive groups to stop pushing Democratic candidates away from super PACs, Politico reports.
Driving the news: Collective PAC co-founders Quentin James and Stefanie Brown James argued in a letter obtained by Politico that super PACs are a vital means of fundraising for black candidates, especially in primaries. According to its website, The Collective PAC has previously contributed campaign funds for Rep. Ilhan Omar (D-Minn.) and 2020 candidate Sen. Kamala Harris (D-Calif.).
"Whether intentional or not, the effect of what you are calling for is to shut down the one reliable source of revenue for engaging voters of color and for supporting candidates of color. One of the few sources of funding for the work to engage voters of color and support candidates of color has come from Super PACs."
— Quentin James and Stefanie Brown James, co-founders of The Collective PAC
The catch: So far, Washington Gov. Jay Inslee is the only Democratic 2020 candidate actively backed by super PAC funds. Sen. Elizabeth Warren and Sen. Bernie Sanders are some of the most vocal opponents of super PACS in the 2020 Democratic field.
Go deeper: Track every 2020 candidate's Q1 fundraising totals
Go deeper