Senate GOP invokes "nuclear option" to speed up confirmations of Trump nominees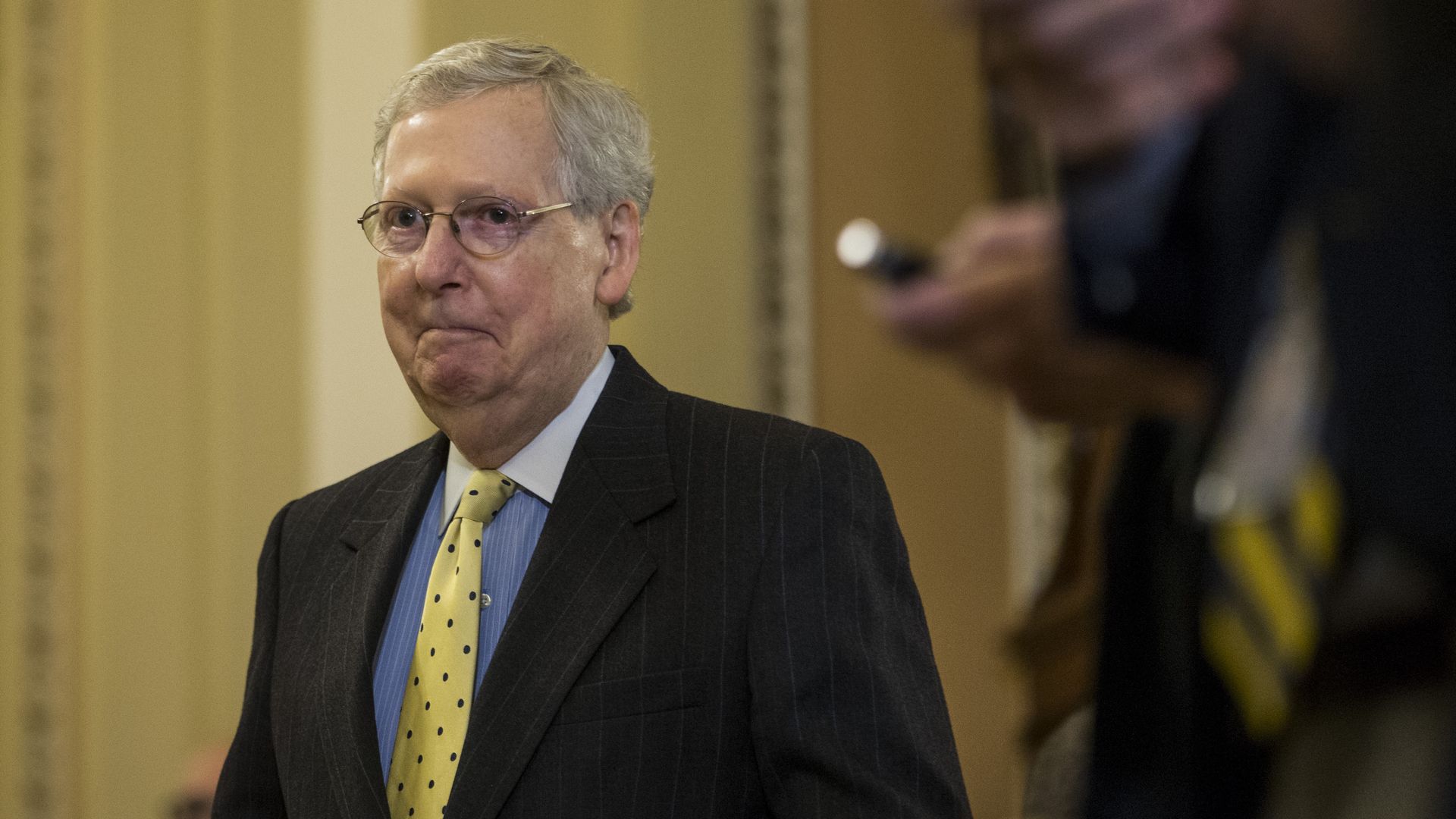 In an effort led by Majority Leader Mitch McConnell (R-Ky.), Senate Republicans voted 51-48 on Wednesday to approve new rules to limit debate time for most of President Trump's nominees to 2 hours instead of the 30 hours now required.
The big picture: The new rule, approved by a procedural motion known as the "nuclear option," is designed to confirm Trump's nominees at a much faster pace. It affects nominations for Cabinet officials, circuit court judges and Supreme Court picks. But later on Thursday, McConnell is expected to make the change to speed up judicial nominees at the district court level as well.
Go deeper