Don't count on driverless cars to fix Lyft's profitability struggles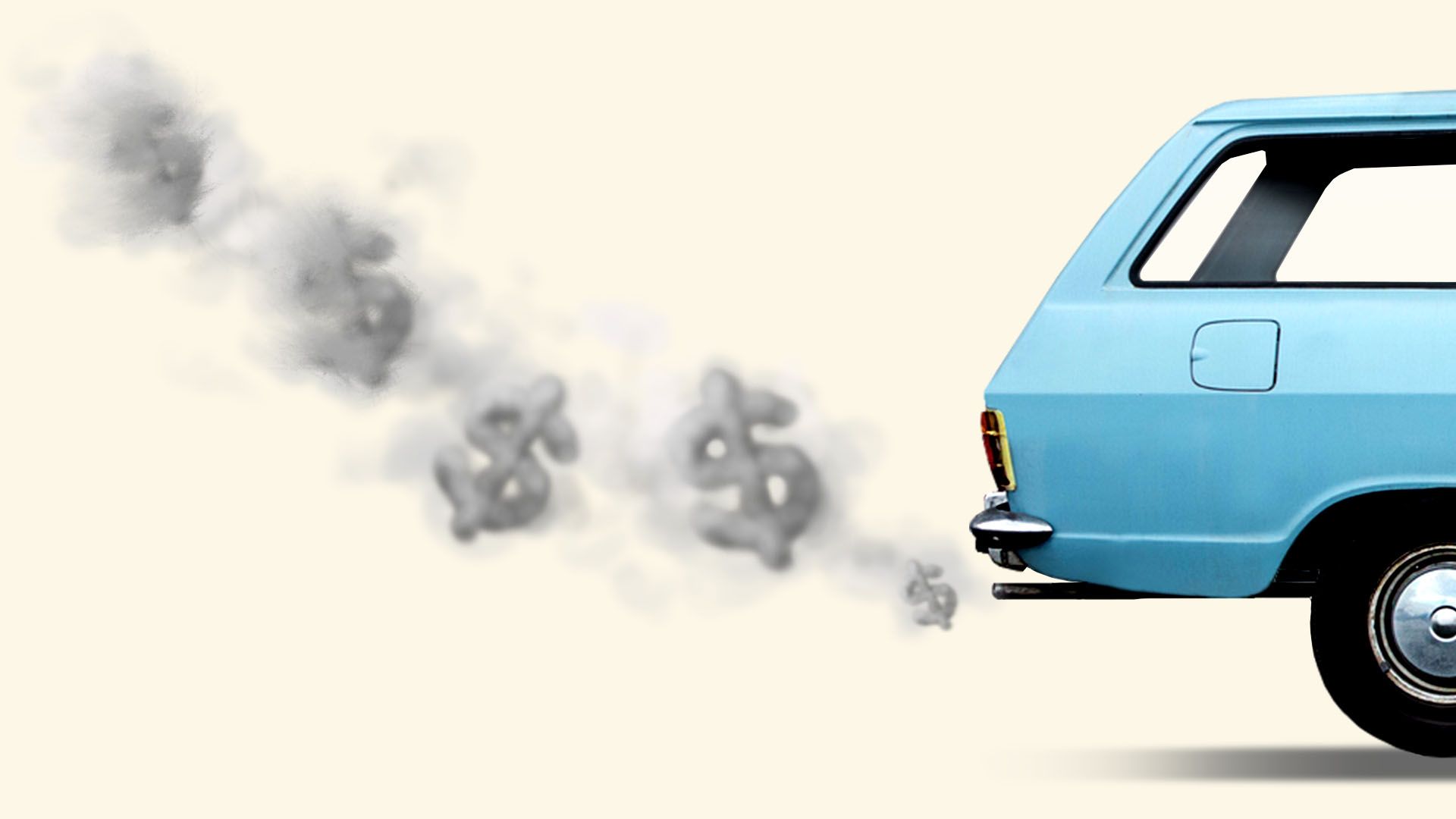 Lyft — and now its shareholders — are banking on robotaxis to replace high-priced drivers and help turn ride-hailing into a profitable enterprise. Don't count on it.
The big picture: Creating and deploying a robotaxi service is an expensive proposition — pegged by one AV company at $5 billion to $6 billion for the vehicle, the AV technology and the fleet operations and maintenance.
Even with partners to share the burden, those added costs would likely offset any savings from the elimination of human drivers, experts tell Axios.
What's happening: Lyft's initial public stock offering — likely to be followed by an Uber IPO within weeks — is a measure of investors' faith in the company's growth prospects.
Lyft's newly listed stock surged to nearly $89 after its $72 debut last Friday, but has plummeted since then.
Lyft's shareholder prospectus frequently touted its ambitious long-term AV aspirations — including a broad range of ride-hailing and transportation scenarios over the next 5–15 years.
It's hard to know if the stock's decline is tied to skepticism about AVs in particular or ride-hailing in general.
Details: Lyft said it has a two-pronged strategy to bring AVs to market. 
Its open platform lets AV developers use their vehicles to fulfill rides on Lyft's network, gaining insights into ride-hailing networks. In Las Vegas, for example, auto tech supplier Aptiv has deployed a fleet of automated BMWs (with a safety driver) on the Lyft network, providing 35,000 rides since January 2018.
Meanwhile, in Silicon Valley, Lyft is working with another big supplier, Magna, to jointly develop full self-driving technology. The team includes more than 300 engineers and robotics experts, a Lyft spokesperson says.
Magna can share their co-developed technologies with other customers, an arrangement Lyft says will accelerate the introduction of self-driving vehicles and "democratize" access to the technology.
Yes, but: Lyft already loses massive amounts of money — $911 million in 2018 — even though it's the epitome of an "asset light" business, with neither cars nor drivers on its books.
The bottom line: Perhaps Lyft is betting that more AVs on the road — from any automaker — will fuel growth in its ride-hailing network. But the company is not saying much so it will be up to investors — and customers — to decide.
Go deeper