Valerie Jarrett confronted Obama about "macho" White House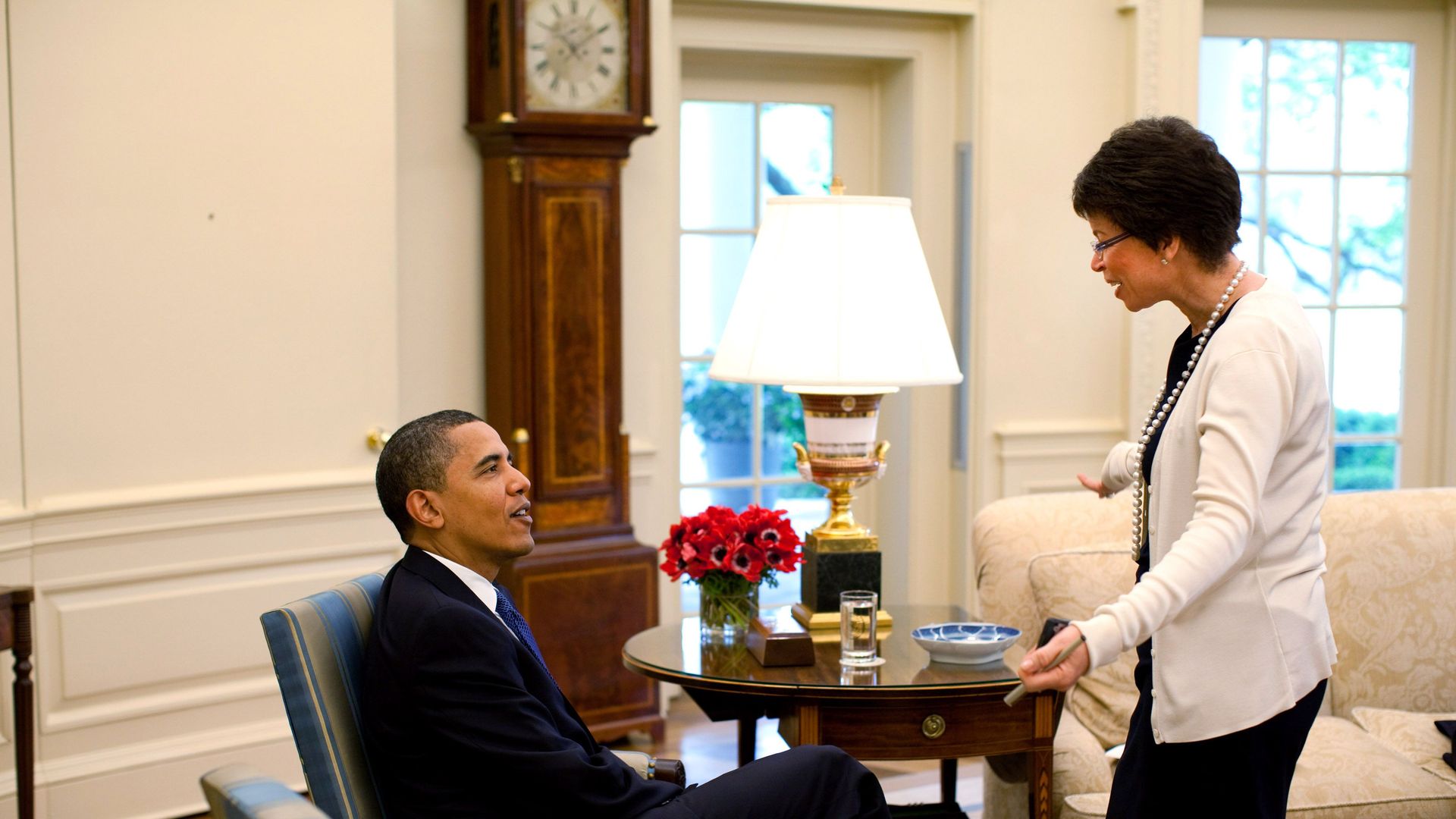 Valerie Jarrett, senior adviser to President Obama, writes in "Finding My Voice: My Journey to the West Wing and the Path Forward" (out Tuesday from Viking Press) that she confronted him about a "general macho atmosphere" in his West Wing that "was causing women to feel uncomfortable":
What they're saying: "If you notice," Jarrett told Obama, "in meetings the women rarely talk. And when you aren't there to ask their opinion, they are becoming increasingly mute." Jarrett writes that in response, Obama invited "over a dozen of the senior women for dinner at the White House to discuss what was going on."
"[H]e gave us his undivided attention for two and a half hours."
"[H]aving the president himself assure [the women] of their value ... gave us the courage and confidence we needed to make our voices heard."
Between the lines: "Since the night Donald Trump became president," Jarrett writes, "I've been going through the five stages of grief, sometimes all five in the same day."
"In the beginning, denial and anger were high on the list; I still haven't embraced acceptance."
"To me, the thousands of what-ifs of that election all come down to one fact: nearly 43 percent of eligible voters did not vote."
Go deeper: Details on Jarrett's book tour
Go deeper