Senate panel to probe FAA safety inspectors after whistleblower complaints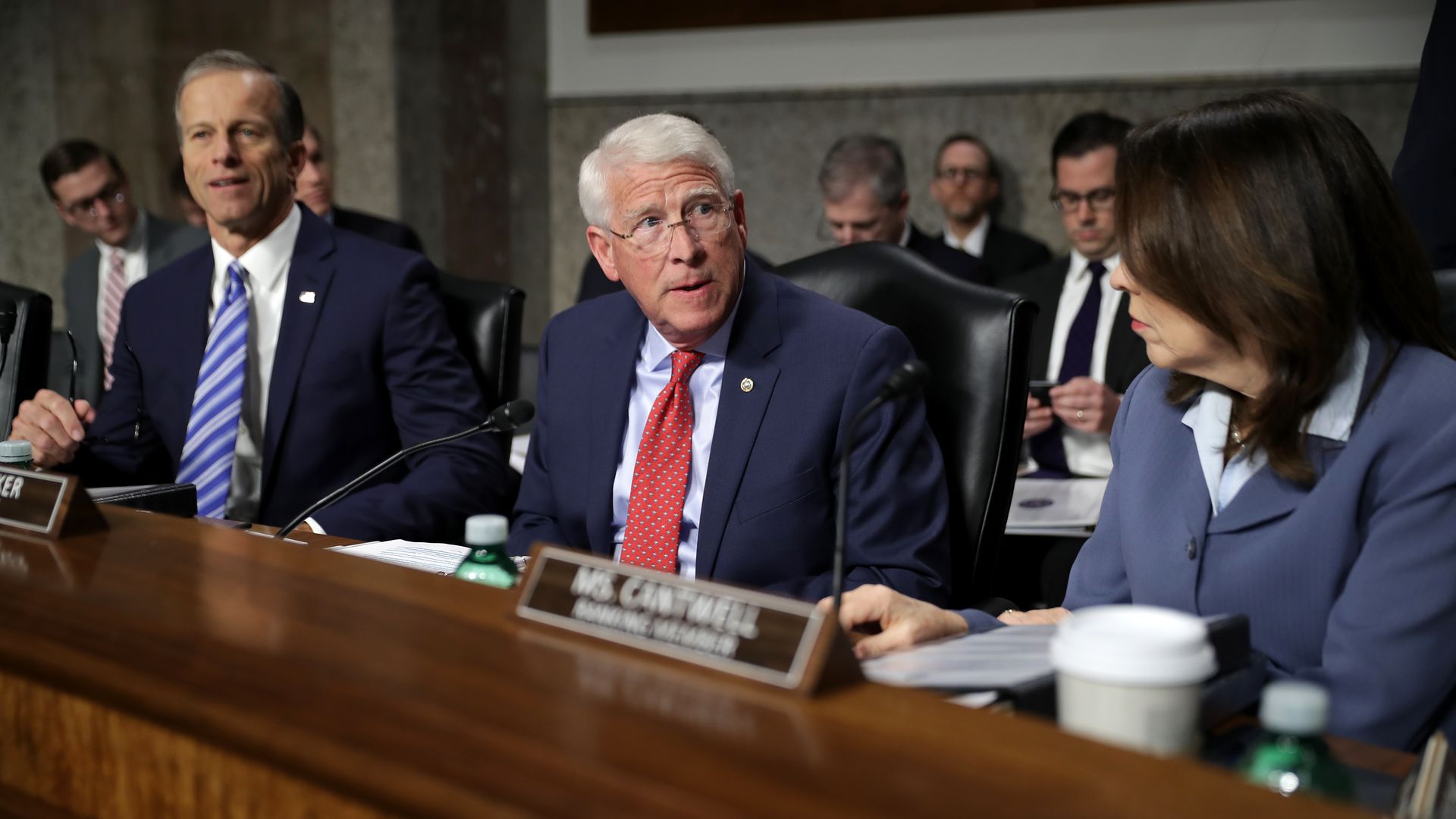 The Senate Commerce Committee said Tuesday it's investigating multiple whistleblower complaints accusing the Federal Aviation Administration of improperly training its aviation safety inspectors, including some who reviewed the now-grounded Boeing 737 MAX 8 jets involved in two recent crashes.
Details: Committee chairman Roger Wicker (R-Miss.) said in a letter to acting FAA administrator Daniel Elwell that information obtained from the whistleblowers suggested that the FAA may have been notified about training and certification concerns as early as August 2018 — before the Lion Air crash in October. He also noted that he's concerned about those who have been improperly trained and certified and may have participated in evaluations of Boeing 737 MAX flight control systems suspected of causing both crashes.
Boeing 737 MAX's Maneuvering Characteristics Augmentation System (MCAS), an automated flight-control system, has come under scrutiny in the wake of the fatal crashes. Investigators believed it was erroneously activated during the Lion Air flight in Indonesia, and the system may have played a role in last month's crash.
The FAA, which is responsible for certifying new planes, has faced backlash for not grounding the Boeing 737 MAX jets faster, as well as for delegating certification activities to Boeing.
Wicker did not say whether the whistleblowers worked for the FAA, another agency or Boeing.
Go deeper: Everything you need to know about the Boeing 737 MAX crashes
Go deeper