Saudi Aramco offers climate pitch for a carbon-constrained world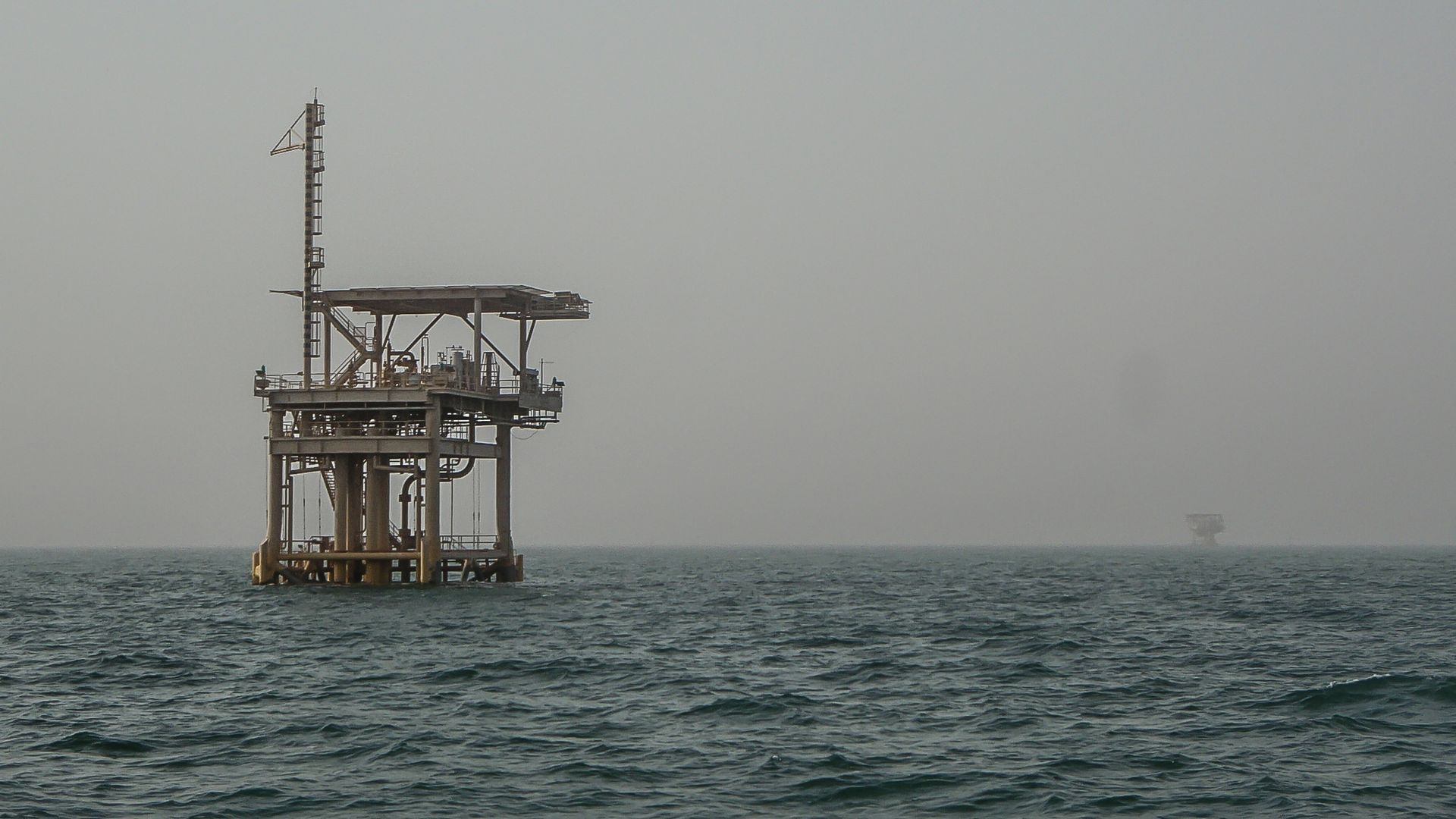 There's interesting information in Saudi Aramco's 469-page bond prospectus, beyond the $111 billion net income last year that Axios Generate noted on Monday.
Driving the news: The state oil giant lays out a series of climate and climate-policy related risks to its business, including reduced demand for fossil fuels, litigation, and threats to infrastructure.
The intrigue: The Saudis are increasingly making the case that in a carbon-constrained world, their oil will have market-staying power.
That's because of its relatively low carbon intensity (that is, emissions per unit of output) compared to other major producers.
Their prospectus lists the CO2 intensity of Aramco production among their "competitive strengths."
It also repeatedly highlights a Stanford-led analysis listed last year in the peer-reviewed journal Science that addresses the topic. (Note: Aramco helped fund the research, but the authors of the study said it did not influence the findings.)
"Climate change concerns may cause demand for crude oil with lower average carbon intensities to increase relative to those with higher average carbon intensities."
— The prospectus
What they're saying: "I see it as a recognition of what's important to a large portion of investors and consumers," oil analyst and Saudi expert Ellen Wald told me yesterday.
Flashback: Experts have been predicting that the Saudis would increasingly emphasize this, including Rice University's Jim Krane in a paper last year.
Go deeper ... A petro-tipping point: U.S. to surpass Saudi oil exports
Go deeper