Salesforce suit raises liability fears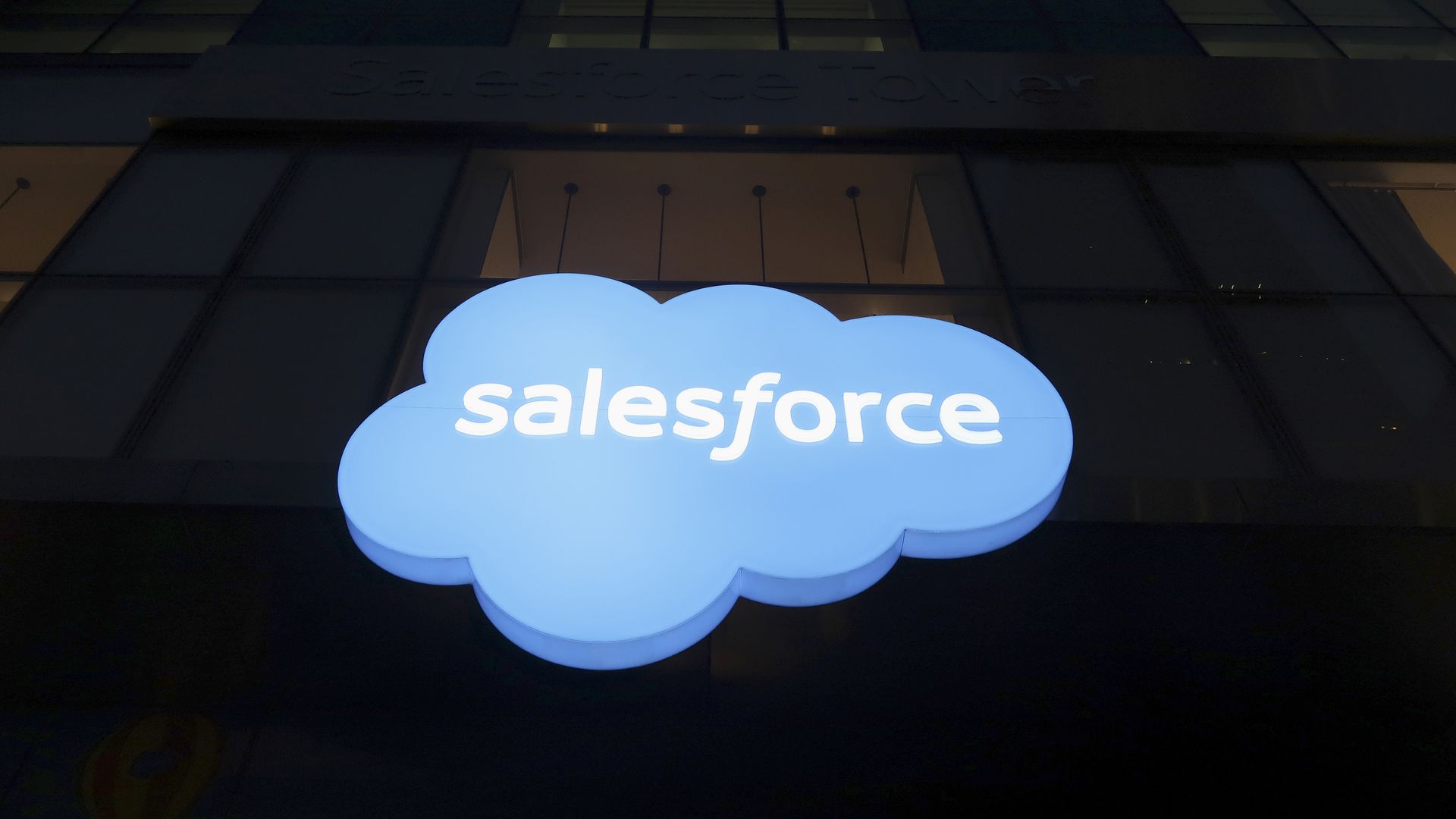 A lawsuit filed against Salesforce by 50 victims of sex trafficking pushes responsibility for bad acts that happen via a web platform deeper into the internet economy than ever before.
Why it matters: The boundary for this kind of culpability has long vexed policymakers around the world, and businesses are eager for more clarity. If this suit succeeds, it could raise the specter of liability beyond the platforms themselves to many other companies that serve them.
Details: Last week, the trafficking victims filed a lawsuit in California against Salesforce, the enterprise software company, alleging it aided Backpage.com, a classified ads site whose founders were indicted last year on charges of facilitating prostitution.
Lawyers had previously sued Backpage, which hosted the ads and is alleged to have known it was aiding the illegal activity, and Facebook, which they allege was used in trafficking schemes.
What makes the Salesforce lawsuit distinctive is its focus on a vendor providing a service to a platform, not a platform itself. The suit alleges that Salesforce "designed and implemented a heavily customized enterprise database tailored for Backpage's operations, both locally and internationally."
That's worrying some legal experts.
"If this lawsuit goes forward, it will sound a very ambiguous and vague warning, potentially spooking companies into taking ultimately counterproductive precautions to avoid liability," said Alexandra Levy, a law professor at Notre Dame who is an expert on trafficking.
The other side: Annie McAdams, the Texas lawyer bringing the lawsuit, said Salesforce should bear legal responsibility because evidence will show that its employees "not only knew who they were dealing with, but they knew what the content was they were working with."
Companies should bear responsibility based on their control over who they work with, she said, and whether they know a client is engaged in criminal activities.
"How much control do you have over who your customer is, and how much knowledge do you have?" she asked.
What they're saying: "We are deeply committed to the ethical and humane use of our products and take these allegations seriously; however we don't comment on pending litigation," said Salesforce in a statement about the lawsuit last week.
The big picture: Policymakers have been fighting over exactly this question in recent years.
Last year, in response to the Backpage case, President Trump signed a law making web platforms legally liable for knowingly facilitating sex trafficking.
European lawmakers just approved new rules that requires platforms to screen for content that violates copyright.
Web services have proposed their own systems for moderating content.
Facebook CEO Mark Zuckerberg this weekend said that the company would accept some form of new regulation, particularly abroad, when it comes to policing "harmful content."
But Kevin Martin, Facebook's top U.S. policy executive, told Axios that the company wouldn't support any efforts to increase its liability for harmful content in the United States.
Yes, but: Efforts to regulate the platforms have caused concern in the industry that more responsibility for content will inevitably land on the services that keep others online, from internet service providers to domain registrars to companies that protect them from attacks.
McAdams questioned whether companies in the payments, telecom or broadband space would have liability in the trafficking suits, even if their products were used in the cases in question.
"There's no knowledge there, there's no control there, so I don't expect that they'd have the same responsibility," she said.
What's next: The case will proceed — along with the lawsuit against Facebook and Backpage, as well as the Backpage founders' criminal case — and its outcome could ripple out through the industry.
Go deeper