Inside Discovery's global streaming push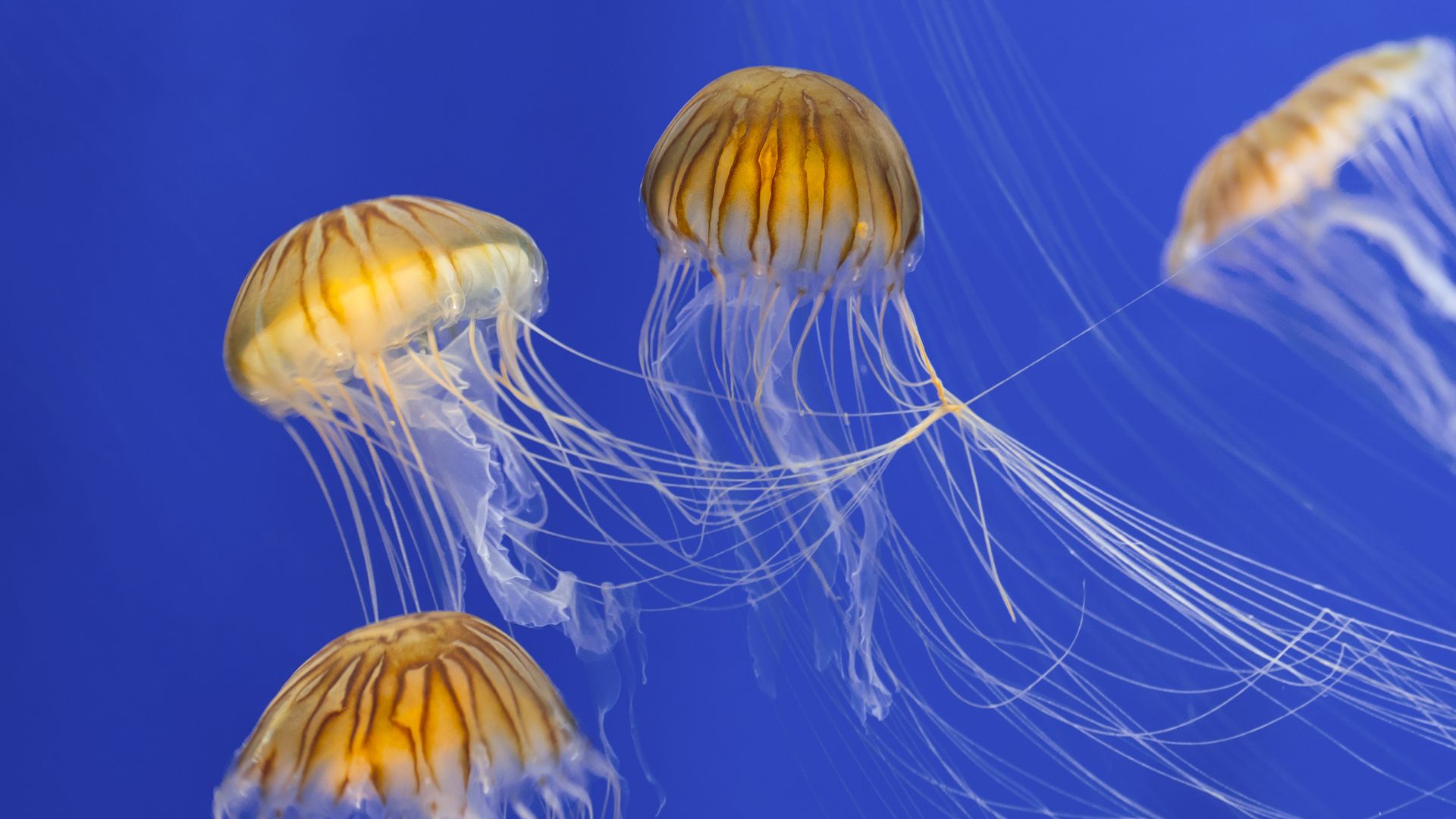 When most people think of Discovery Communications, they think about Shark Week, true crime stories and lifestyle programming (like cooking and house makeovers) due to its 2018 acquisition of Scripps Networks Interactive.
Yes, but: While most U.S. TV networks have been focused on building streaming services here at home, Discovery has been quietly building an arsenal of direct-to-consumer streaming brands in the U.S. and overseas.
Driving the news: Discovery and the BBC announced on Monday a ten-year, multimillion dollar content agreement to build a streaming service akin to the "Netflix of nature." It's expected to launch at the end of 2019.
Around the world:
In Europe, Discovery owns and operates Eurosport Player, a streaming service that focuses on sports. Eurosport Network, a linear channel, owns Olympic rights for the next three Olympic cycles in Europe, as well as major cycling and tennis rights. All of the games are available on Eurosport Player.
In Asia, Discovery launched Golf TV earlier this year, which while a global service —although not available in the U.S. — has huge appeal in Asia. "The hottest market for golf in the world right now is Asia," says Peter Faricy, CEO of Discovery's Direct to Consumer business.
In the Nordic region, it owns Dplay, which focuses on general TV entertainment content, similar to Hulu.
In the U.S., Discovery owns Motor Trend, a streaming service for car lovers. The company has teased other streaming service ideas from HGTV and the Food Network, both of which it acquired via the Scripps deal.
Between the lines: Discovery's vision for streaming is "bigger than entertainment," says Faricy.
Like the New York Times, it eventually hopes to build lifestyle services through its direct-to-consumer products. Faricy says, for example, that a cooking product would be a natural fit for a streaming service, given that millions of people that visit the Food Network's website.
"The goal is make the super fan so happy, to make a product that they can's live without. If there's big interest in certain activities, we'll go big, We'll look all over the world for who has the best application for a certain type of content consumers are enthusiastic about, and that's what we'll go build a service around."
Between the lines: "Another common thread throughout Discovery's streaming services is that over 50% of the viewing is from non-fiction programming, the majority of the content is non-fiction," says Faricy.
Go deeper: The Wall Street Journal's Ben Mullin goes further on this in an interview with Discovery CEO David Zaslav.
Editor's note: Peter Faricy, CEO of Discovery's Direct to Consumer business, clarified that the majority of Discovery's content falls into the category of non-fiction.
Go deeper