Conference Board sees corporate profits at risk from blue-collar pay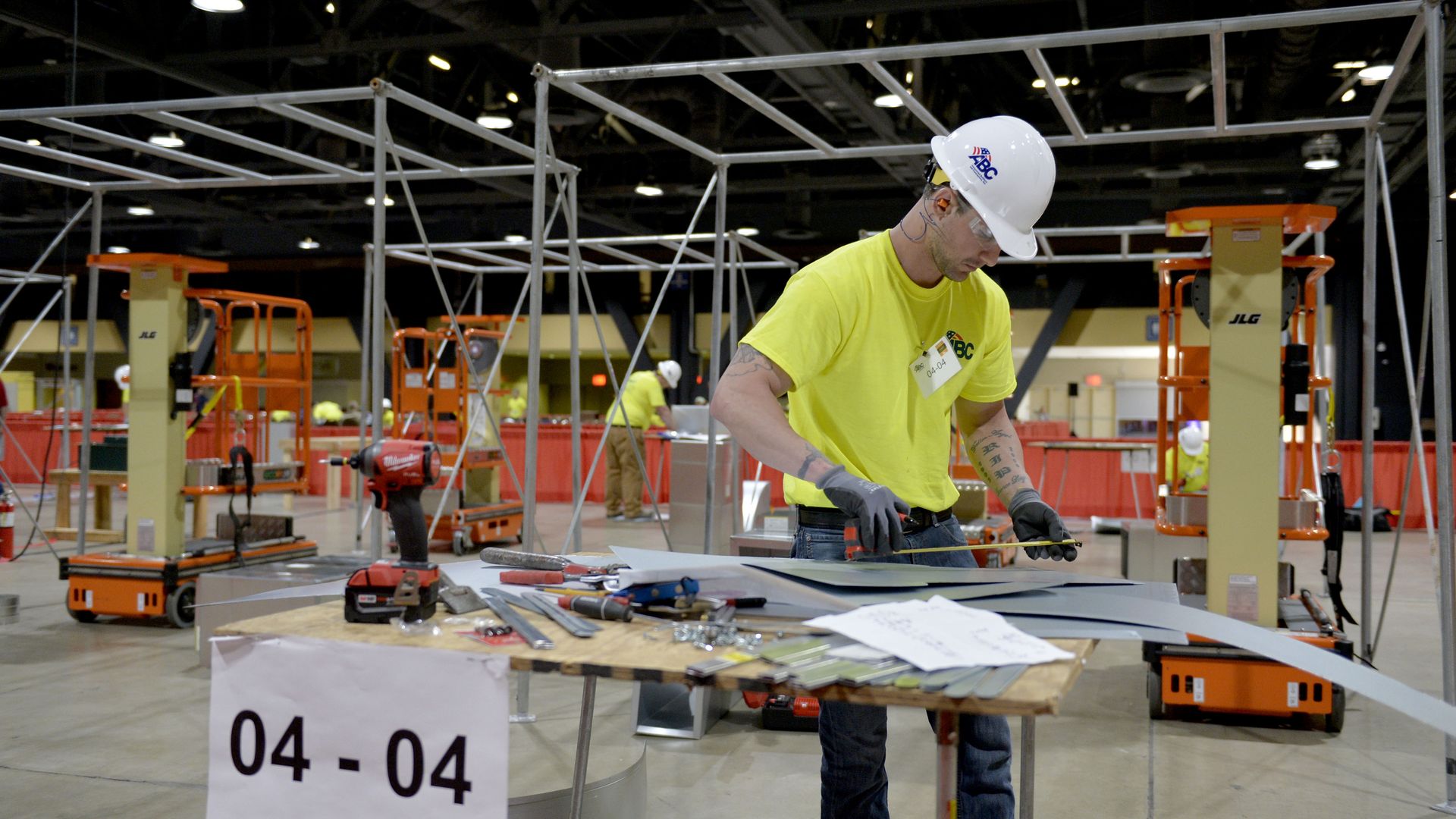 A new study from the Conference Board predicts corporate profits will decline this year. The group's economists say companies most at risk of profit declines are those that employ many blue-collar workers, "an increasingly scarce yet high-in-demand group."
The intrigue: The study specifically highlights companies in the manufacturing, food service and transportation industries, which are expected to see labor costs eat into profits as blue-collar workers' labor costs are rising much faster than for their highly educated white-collar counterparts.
"Education is the great equalizer, but today's labor market conditions have put a twist on that narrative. Now, with so many people attaining a conventional higher education, companies are having a harder time finding blue-collar workers than white-collar workers. This stark imbalance has helped boost the paychecks of blue-collar workers—and to such an extent that wage inequality has seen a modest decline."
—
Gad Levanon, chief U.S. economist at The Conference Board, in a press release
Yes, but: As Axios' Courtenay Brown wrote last month, wages have been surprisingly sluggish throughout the 9-year recovery and finally started growing above 3% toward the end of last year. But they still haven't reached their pre-crisis levels and aren't anywhere close to catching up to soaring profits.
Go deeper: In a shift, Fed isn't slowing rising wages
Go deeper