Updated Apr 4, 2019 -

World
Chinese woman carrying malware arrested for illegally entering Mar-a-lago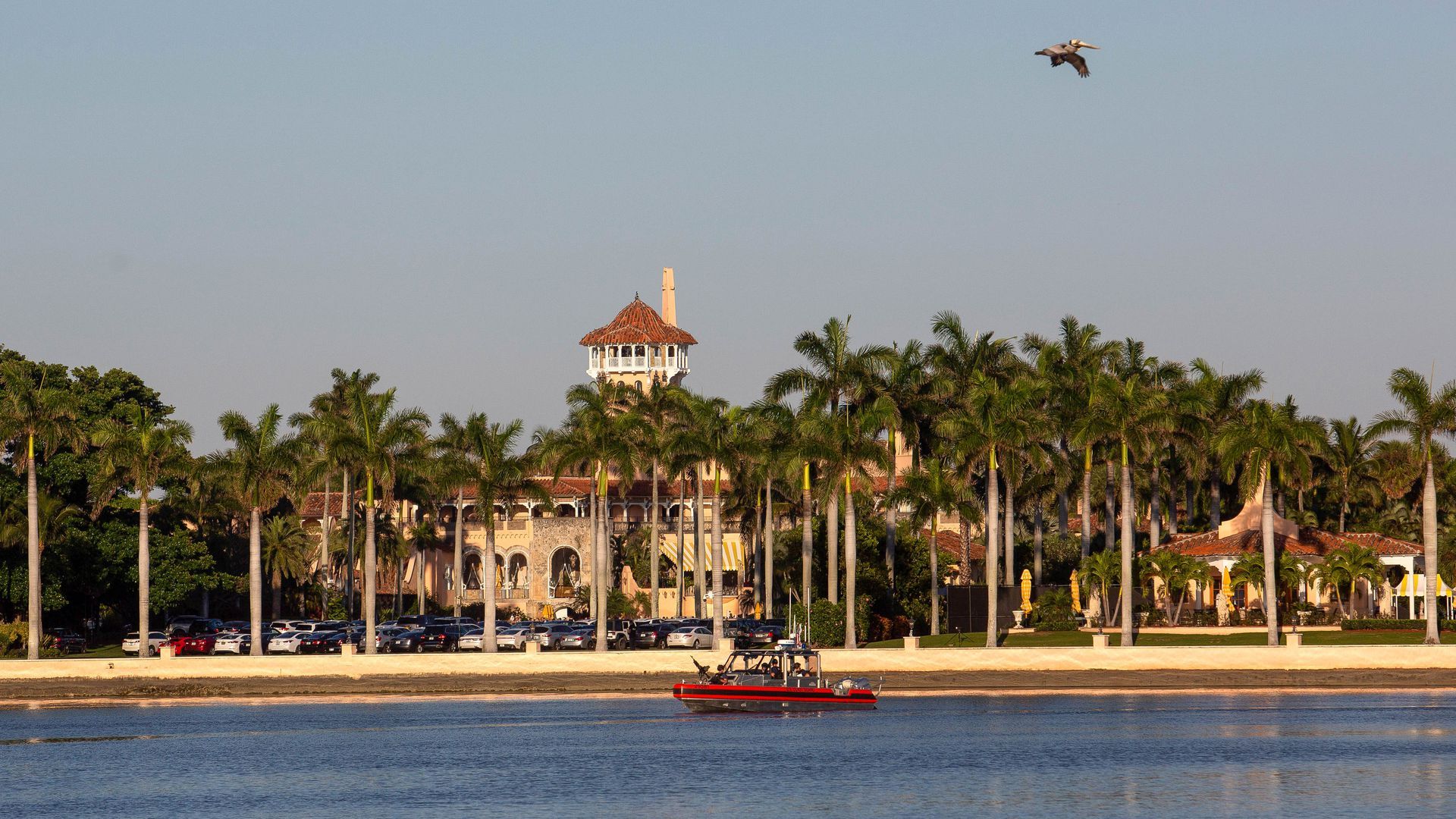 A Chinese woman carrying 4 cellphones, a laptop, an external hard drive and a USB stick laced with malware was charged with illegally entering President Trump's Mar-a-lago club in Florida this weekend and lying to federal agents about why she was there.
Details: The affidavit states that Yujing Zhang spoke broken English, but indicated to Secret Service agents and Mar-a-lago security that she was a relative of a member of the club and wanted to visit the pool to swim. Inside, she told a front desk receptionist that she was there for a "United Nations Friendship Event" between China and the U.S. — an event the receptionist knew did not exist.
The receptionist called Secret Service, who said Zhang spoke to agents in English without difficulty before becoming "verbally aggressive."
After being detained, Zhang told agents that her Chinese friend "Charles" had told her to travel from Shanghai to Palm Beach, Florida, to attend the event and speak to a member of Trump's family about Chinese and American foreign economic relations.
Zhang has a hearing scheduled for next week.
The big picture: The Miami Herald is reporting that Zhang may have been referring to an event promoted by Cindy Yang, the former owner of the massage parlor where New England Patriots Robert Kraft was charged with soliciting prostitution. Yang, a frequent guest of Mar-a-lago, is believed to have been selling access to President Trump and his family to clients in China.
What he's saying: Trump told reporters Wednesday he had seen the story, but he said he hadn't spoken to anyone. We have extremely good control," he said. "The person at the front desk did a very good job, to be honest with you."
Go deeper