White House whistleblower: Trump administration reversed 25 security clearance denials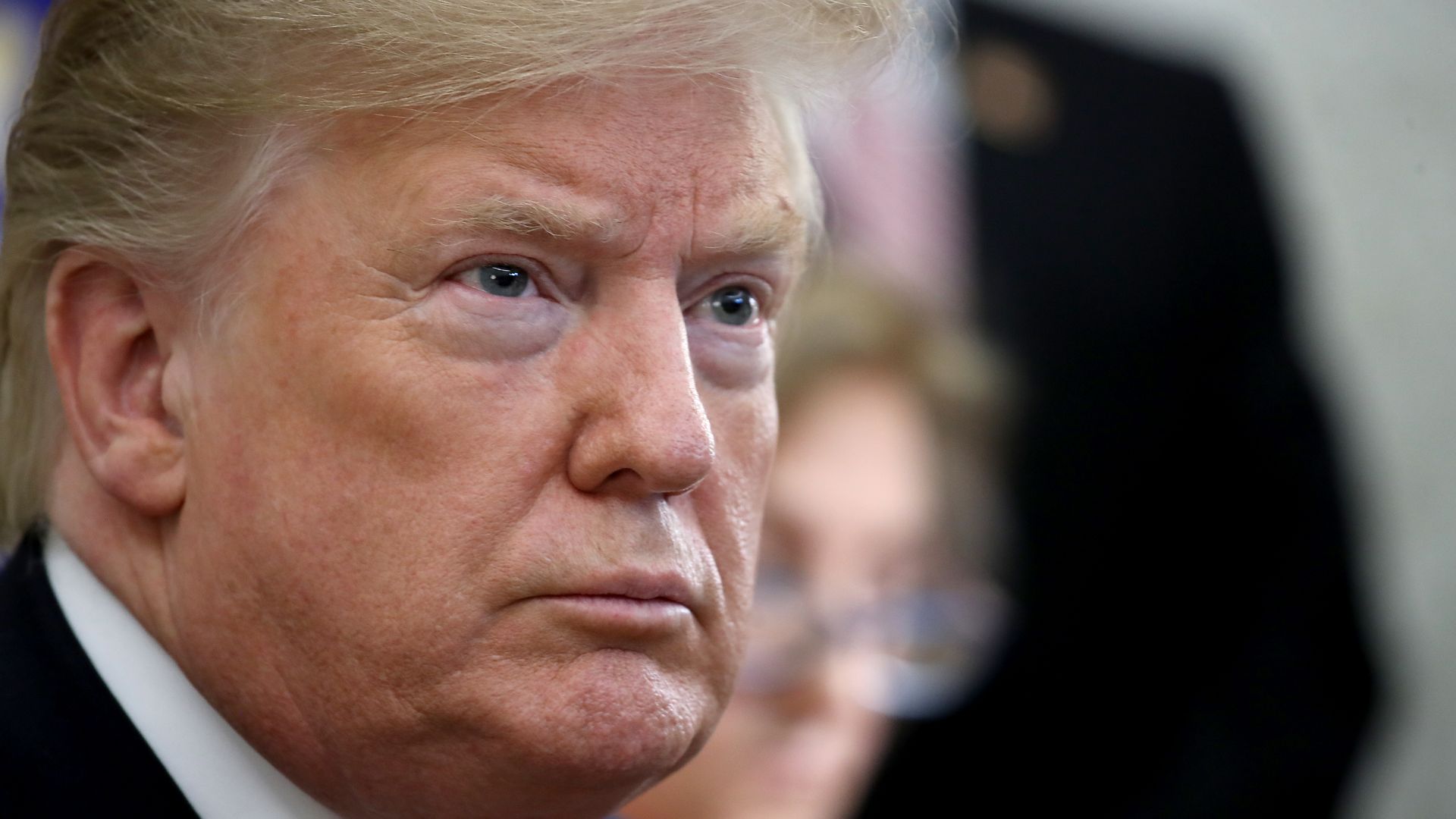 A White House security adviser told the House Oversight Committee that 25 denials for security clearance applications were overridden by the Trump administration, reports the Washington Post.
Details: Tricia Newbold, who has been a White House security adviser for 18 years, said the security clearances were approved regardless of concerns over blackmail, foreign influences and other concerns, per the Post. Newbold is the highest ranking official at the White House to speak against the Trump administration's actions, per Politico.
What Newbold is saying: During the meeting with the House committee, Newbold repeatedly named Carl Kline, the director of the Personnel Security Office, saying she brought up her concerns to him to no avail.
"[I]f the president wants to override us, he can, but that doesn't mean at any time that we should alter the way we do business based on what someone may have come out with in the end."
— Tricia Newbold
Republicans on the committee, meanwhile, argued in a letter that chairman Elijah Cummings (D-Md.) cherry-picked excerpts of Newbold's interviews for his "partisan investigation of the White House."
Republicans said that Newbold "provided little direct knowledge" about why certain senior White House officials' clearance denials were overriden.
They also claimed Newbold testified that "only 4-5 of her unfavorable adjudications were for 'very serious reasons.'"
"If Kline overturned only — at most — five clearance adjudications with very serious concerns out of five thousand, Ms. Newbolds' concerns seem overblown."
What's next: Cummings said he is prepared to subpoena at least one of the 25 individuals to see if national secrets were at risk, according to the New York Times.
In a letter to White House counsel Pat Cipollone, Cummings cited the security clearance of former national security adviser Michael Flynn as grounds for concern since he was arrested for lying to the FBI about his contacts with the Russian ambassador.
Why it matters: Jared Kushner, Trump's son-in-law and White House adviser, has had his security clearance come into question before as a result of his numerous foreign contacts. His security clearance is being questioned once more after news broke that Kushner had been using WhatsApp to communicate with foreign leaders.
Go deeper:
Go deeper