Sarah Palin laments "gut punch" of not being invited to John McCain's funeral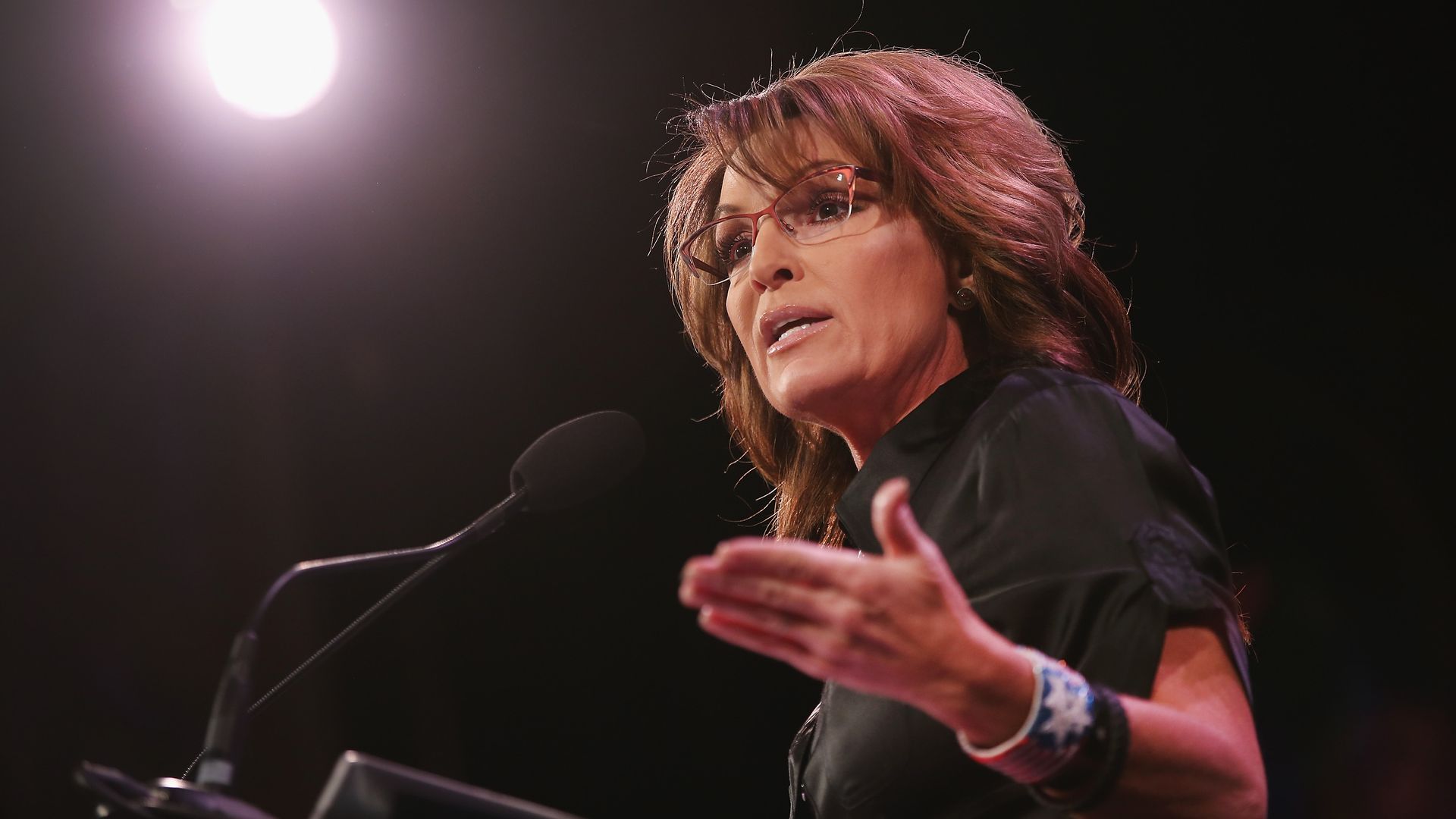 Former Alaska Gov. Sarah Palin said on Good Morning Britain Monday that she was "surprised" she wasn't invited last year to the funeral of her former running mate John McCain, calling it an "unnecessary step" and "kind of a gut punch."
"I was kind of surprised to be publicly disinvited to the funeral. I think that was an unnecessary step. [The McCain family] didn't have to embarrass me and embarrass others ... other good people in our campaign back in 2008 who were very, very loyal to Senator McCain ... It's kind of a gut punch."
Flashback: McCain, who ultimately lost to Barack Obama in 2008, had said he regretted choosing Palin as his running mate over then-Sen. Joe Lieberman (I-Conn.), the New York Times reported before his passing last August. President Trump, who continues to berate the late Arizona senator 7 months after his death, was also on the list of those excluded from the funeral.
Go deeper