House Judiciary Chair demands to see the full Mueller report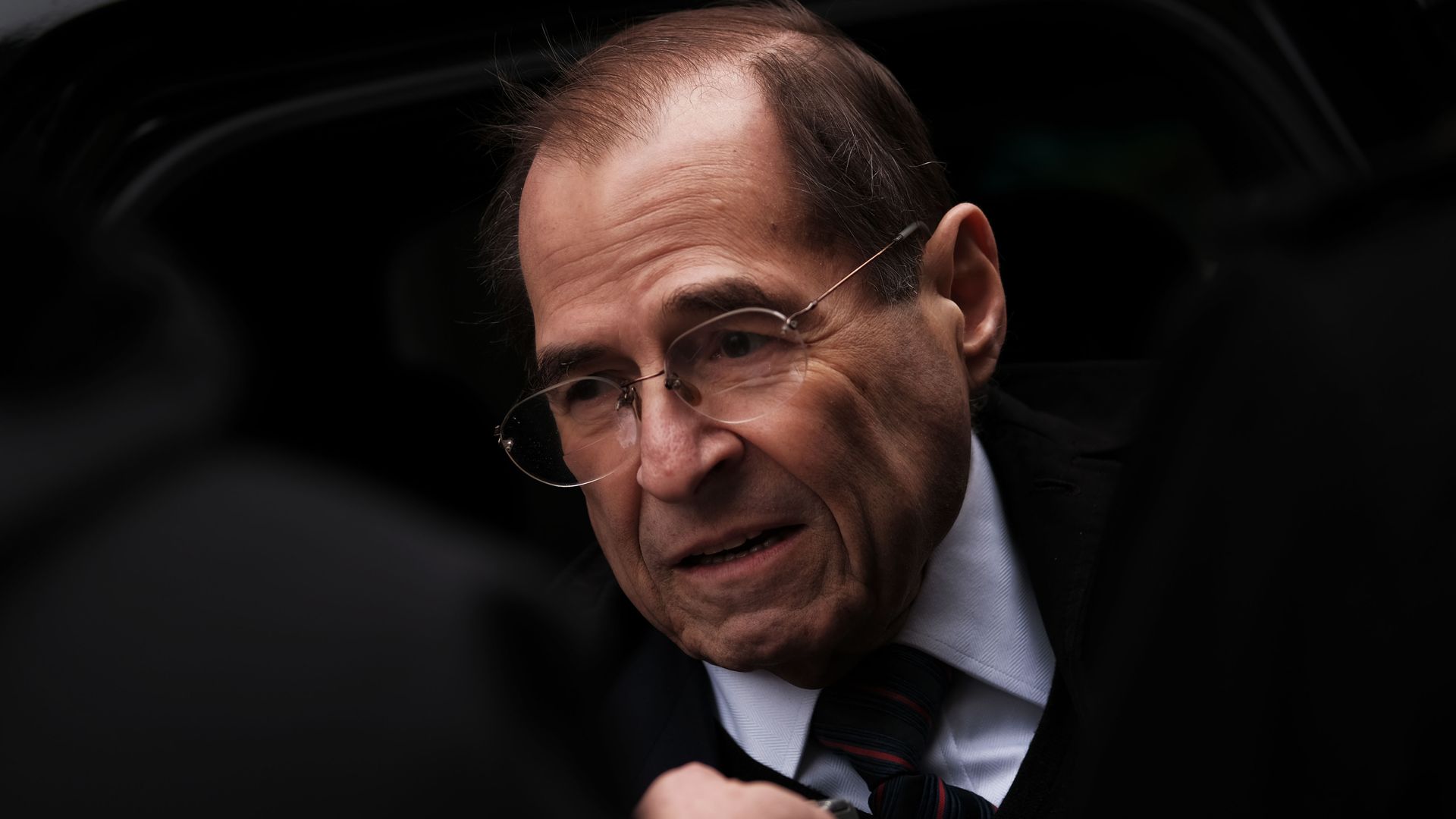 House Judiciary Chair Jerry Nadler is pushing Attorney General William Barr to release the full and long-awaited report from special counsel Robert Mueller, adding he will "do everything in our power to secure it for ourselves."
Why it matters: In a New York Times op-ed on Monday, the New York Democrat said Barr's letter raises more questions than answers and reasons that Congress wants to make it easier for future presidents to be held accountable.
"We have every reason to suspect that the unedited obstruction section of the Mueller report resembles the report that Congress received from the Watergate grand jury in 1974."
— Nadler writes
What to watch: Nadler also announced Monday that the committee will vote to reauthorize subpoenas for the release of the Mueller report on Wednesday, the Wall Street Journal reports. The vote comes after the committee rejected Barr's announcement of handing over a redacted copy by mid-April.
Ranking member of the House Judiciary Committee Rep. Doug Collins (R-Ga.) responded to the Democrats intent to subpoena the Mueller report:
"It's unfortunate that a body meant to uphold the law has grown so desperate that it's patently misrepresenting the law, even as the attorney general has already demonstrated transparency above and beyond what is required."
Go deeper: 29% of Americans believe Mueller has cleared Trump of wrongdoing
Go deeper