Connecticut woman alleges Biden touched her inappropriately in 2009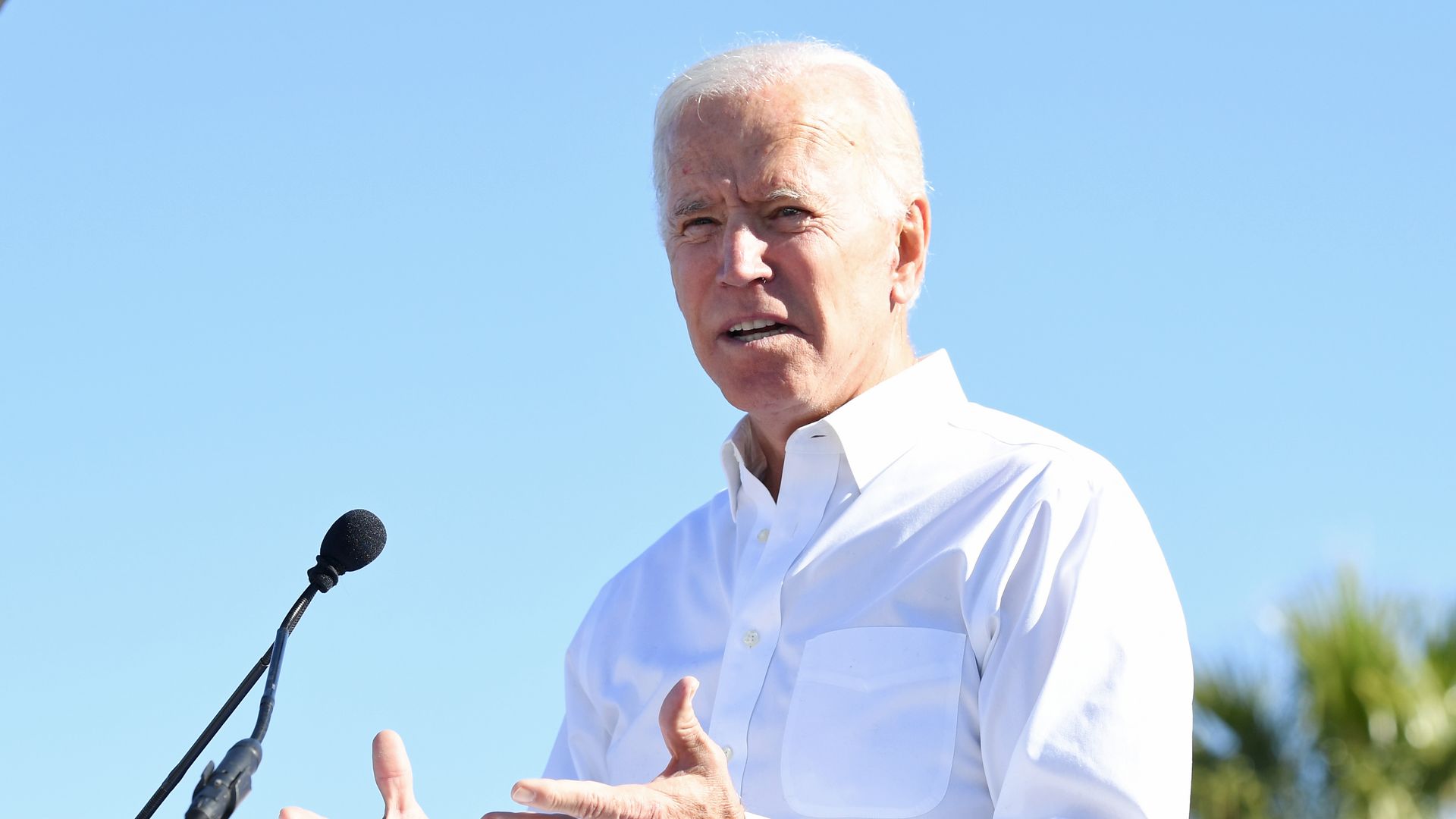 A Connecticut woman says former Vice President Joe Biden touched her inappropriately at a political fundraiser for Rep. Jim Himes (D-Conn.) in 2009, the Hartford Courant reports.
Details: Amy Lappos, a former congressional aide to Himes, told the Courant: "It wasn't sexual, but he did grab me by the head. He put his hand around my neck and pulled me in to rub noses with me. When he was pulling me in, I thought he was going to kiss me on the mouth." Lappos said she never filed a formal complaint because she didn't think anyone would believe her.
"I never filed a complaint, to be honest, because he was the vice president. I was a nobody. There's absolutely a line of decency. There's a line of respect. Crossing that line is not grandfatherly. It's not cultural. It's not affection. It's sexism or misogyny."
The big picture: Lappos is the second woman to accuse Biden of inappropriate behavior following Nevada Democrat Lucy Flores.
Biden issued a statement on Sunday, saying: "In my many years on the campaign trail and in public life, I have offered countless handshakes, hugs, expressions of affection, support and comfort. And not once - never - did I believe I acted inappropriately. If it is suggested I did so, I will listen respectfully. But it was never my intention.
On Monday, his spokesman issued another statement claiming that some of the photos being circulated on the internet that allegedly depict Biden inappropriately touching women and children have been mischaracterized and photoshopped. He called them "smears and forgeries."
A spokesperson for Biden declined to provide comment to the Courant.
Go deeper: Joe Biden's weekend from hell
Go deeper