ACLU to spend $30M on 2020 campaign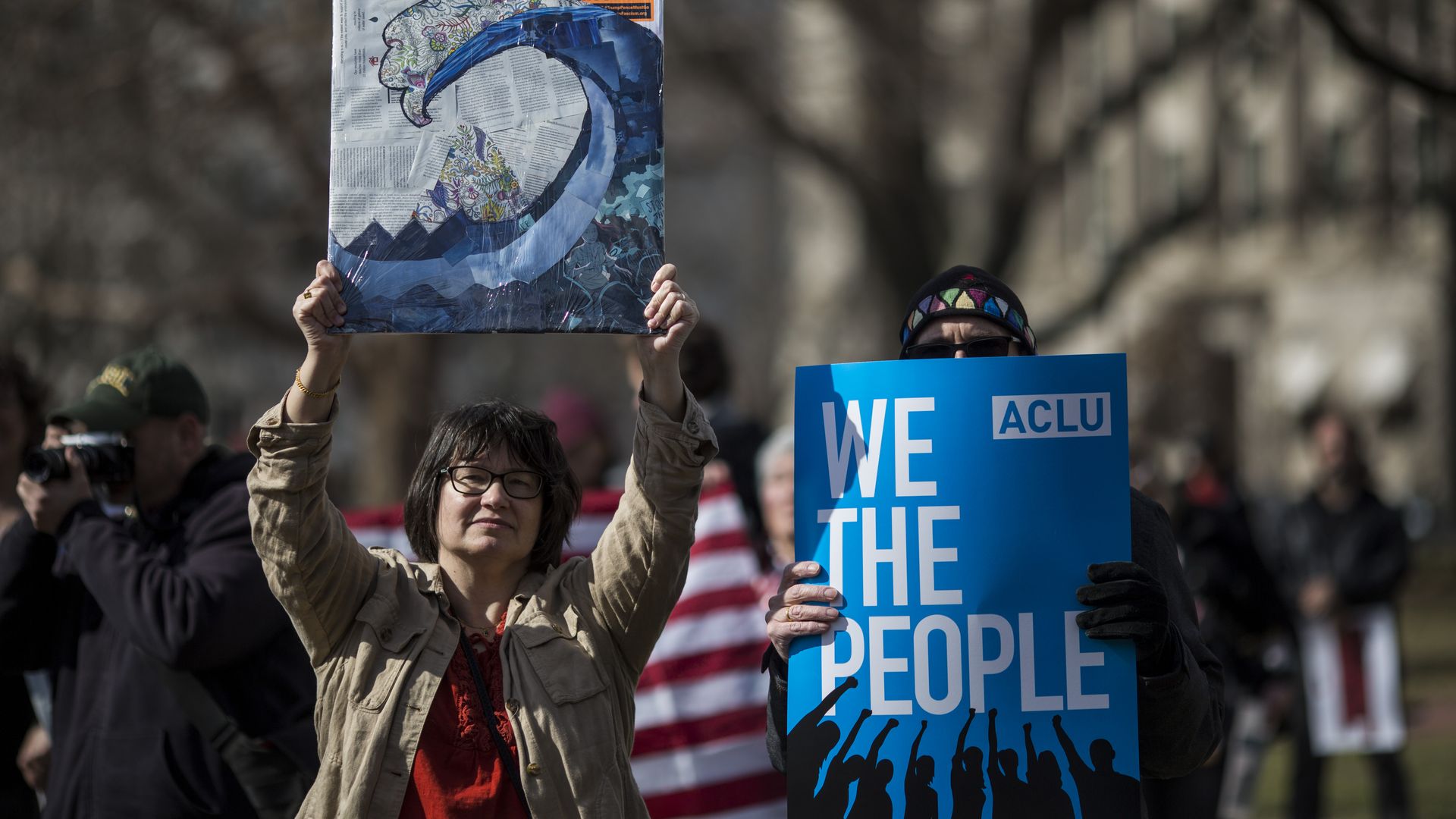 The American Civil Liberties Union plans to spend $30 million as part of a 2020 issues-based campaign seeking commitments from presidential candidates, the HuffPost reports.
Details: The campaign, dubbed "Rights for All," was launched on Sunday and will use the liberal-leaning group's thousands of members to target early primary states like Iowa, New Hampshire, Nevada and South Carolina to pressure the candidates on issues concerning civil liberties. Its platform includes cutting the federal prison population in half, restoring voting rights to incarcerated people, providing a path to citizenship for immigrants without legal status and reducing immigration detention.
The big picture: The increasingly large Democratic field of candidates already supports many of the positions the ACLU is pushing. But as the HuffPost notes, there will likely be some pushback on a pledge to reduce the federal prison population by half and allow the incarcerated to vote.
Currently, only Maine and Vermont allow people to vote while serving their time in prison.
Go deeper