DHS Secretary Nielsen describes "system-wide breakdown" at U.S.-Mexico border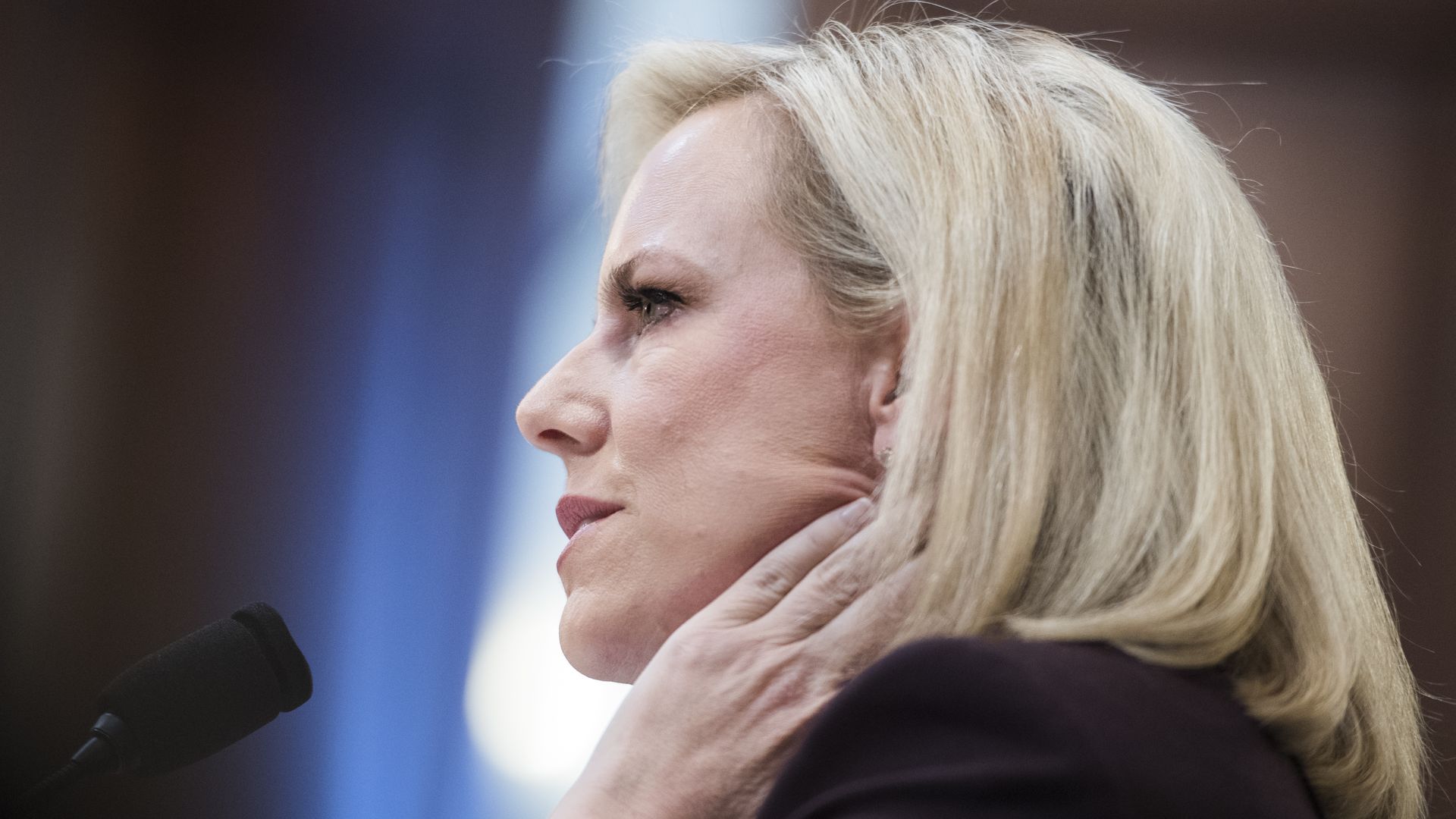 Homeland Security Secretary Kirstjen Nielsen requested that DHS employees volunteer to assist Customs and Border Patrol and ICE "in responding to the emergency at the southern border" in a letter on Wednesday, obtained by CNN.
What's happening: In the letter, Nielsen also called for interagency assistance as the DHS reportedly diverts resources away from border security and "toward full-time humanitarian response." What's included in that humanitarian response: Nielsen is expected to ask Congress in the coming days for permission to deport unaccompanied migrant children and hold families seeking asylum in detention longer than currently permitted, as outlined in a March 28 letter obtained by NBC News.
"My greatest concern is for the children ... who are arriving sicker than ever before," the March 28 letter reads. Nielsen says she has met with "senior Mexican officials" to discuss how to "stem the historic flows" from both sides of the border.
Go deeper: Thousands of migrant youth allegedly suffered sexual abuse in U.S. custody
Go deeper