3 takeaways from D.C.'s sports betting summit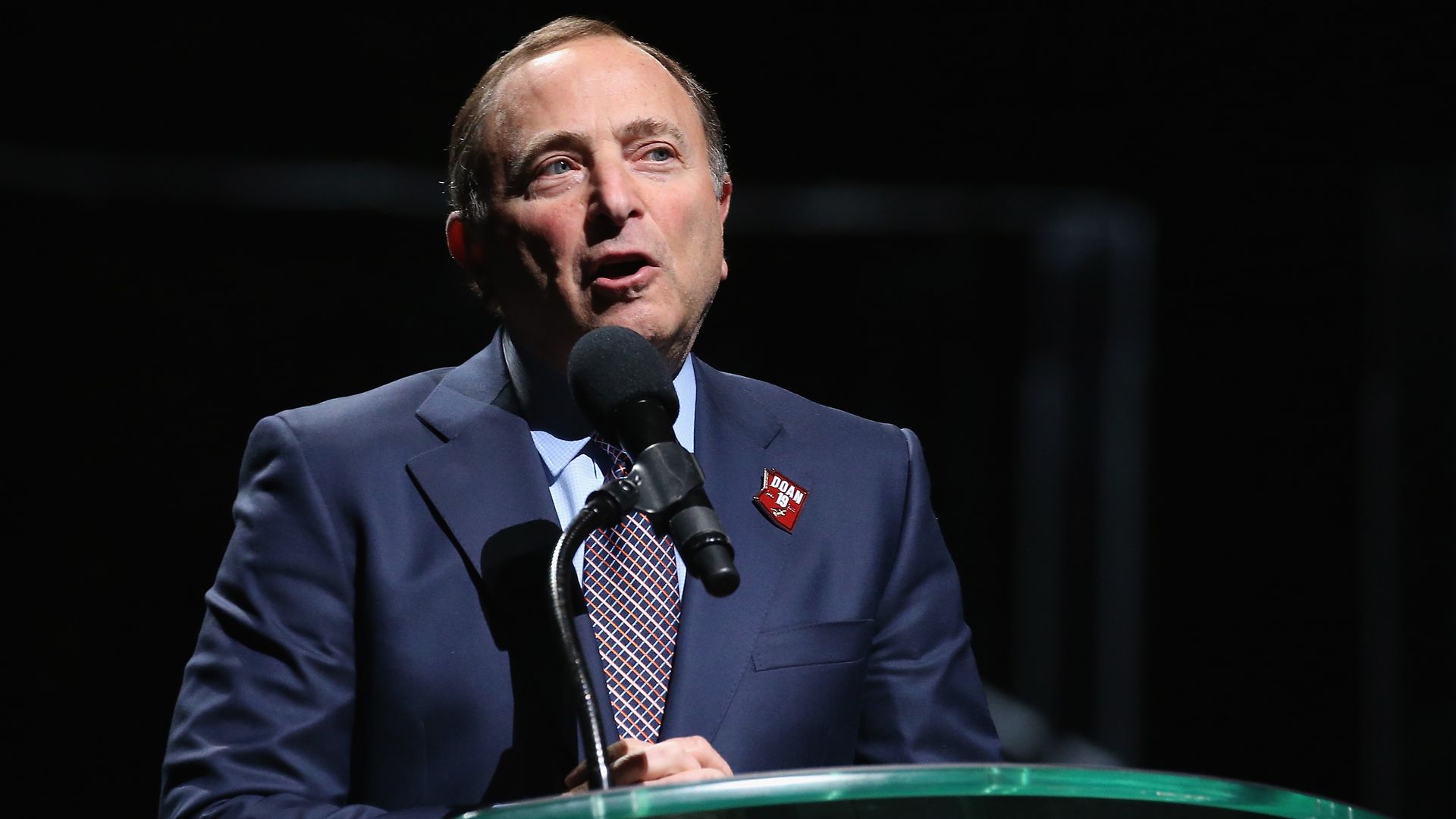 The American Gaming Association's inaugural sports betting summit took place just outside of Washington, D.C. on Wednesday.
The bottom line: There are 3 major takeaways from the summit: data is driving two of the industry's biggest conversations, mobile gaming is a point of contention in the industry, and integrity fees are dead.
1. Data is driving two of the industry's biggest conversations.
In-play betting: In order to offer live wagers during games, betting operators need access to real-time data with little to no delay. This form of betting is expected to be a cash cow, so everyone's positioning themselves to capitalize on its potential.
Player compensation: Betting operators are officially partnering with leagues to gain access to their data. The big question moving forward is how players should be compensated for that data since they're the ones producing it. Here's NHL commissioner Gary Bettman on how the NHL is handling this:
"The revenues from player tracking would fall under hockey-related revenues, and our system gives the players 50% of our revenues. This also has the indirect benefit of causing other revenues to grow. Not so much attendance, but for example our media platforms. The players will share in that as well."
— NHL commissioner Gary Bettman to Axios
2. Mobile gaming is a point of contention in the industry.
Big casinos want bettors visiting their venues to place wagers, while online operators want betting from the comfort of one's couch to become the norm.
Meanwhile, Wizards and Capitals owner Ted Leonsis wants to provide a combination of both experiences. Soon, visitors to Capital One Arena will be able to place bets from their phone or from the sportsbook downstairs.
Be smart: Mobile betting is only available in New Jersey and Nevada right now, so this tug of war will take a while to play out.
3. Integrity fees are dead.
When the Supreme Court's decision came down last May, sports leagues immediately began pushing for an integrity fee to get a cut of every dollar wagered.
Pushback from the industry put a stop to that fairly quickly, so leagues have shifted their focus to monetizing data (as we mentioned above).
Go deeper: Read our sports betting deep dive
Go deeper