Self-driving cars need better infrastructure to operate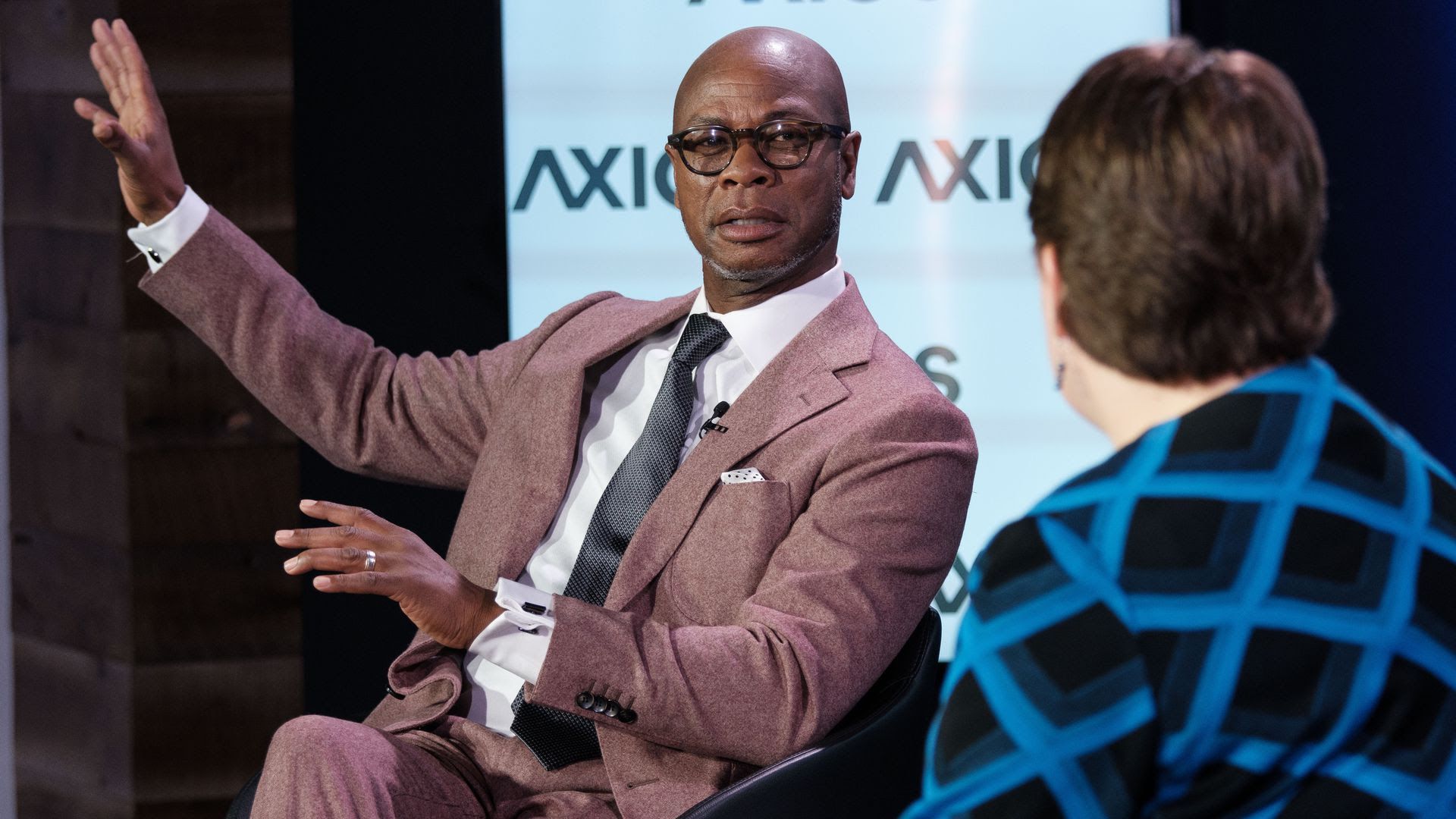 Promising experiments with autonomous vehicles won't go anywhere unless the U.S. figures out how to repair today's broken infrastructure.
The big picture: Roads, bridges, tunnels and other infrastructure in the U.S. received a D+ grade from the American Society of Civil Engineers in 2017. The Trump administration and both parties in Congress agree infrastructure is a bipartisan issue, but they've made no progress in passing legislation.
What they're saying: At an Axios event I moderated yesterday in D.C., all four panelists — two members of Congress and two lobbyists — said roads and bridges need repair, but no one seemed sure how to pay for it.
Money authorized in 2015 for the short-term Fixing America's Surface Transportation (FAST) Act, runs out in 2020.
The Highway Trust Fund, which had been a stable source of road funding for decades, can't be sustained by the federal gas tax if the country is shifting to electric vehicles.
Motorists could be taxed for vehicle miles traveled instead, but that raises privacy concerns, noted D.C. Congresswoman Eleanor Holmes Norton.
"Policymakers need to take a step back and look at our funding structure ... we can't just rely on a gas tax. That's like funding your 401k with one stock that you know is going to go down."
— Congressman Rodney Davis (R-Ill.)
Meanwhile, urban planners just want them to get on with it so they can keep up with changing technology.
"We have to take care of basic infrastructure while we also look at the flashy new technology coming," said Clarence Anthony, CEO of the National League of Cities. "Imagine AV systems being built on bad roads."
"Other countries are moving ahead pretty dramatically in this space," agreed Shailen Bhatt, president and CEO of the Intelligent Transportation Society of America. "We entered the 21st Century at the top of the heap, but you don't just stay there."
What to watch: After more than a year of inaction, President Trump and members of Congress on both sides of the aisle appear willing to start working together on a bipartisan infrastructure bill, which could be considered by House committees as early as May.
Go deeper ... Hakeem Jeffries: Passing an infrastructure package is possible
Go deeper