Linda McMahon to resign as head of Small Business Administration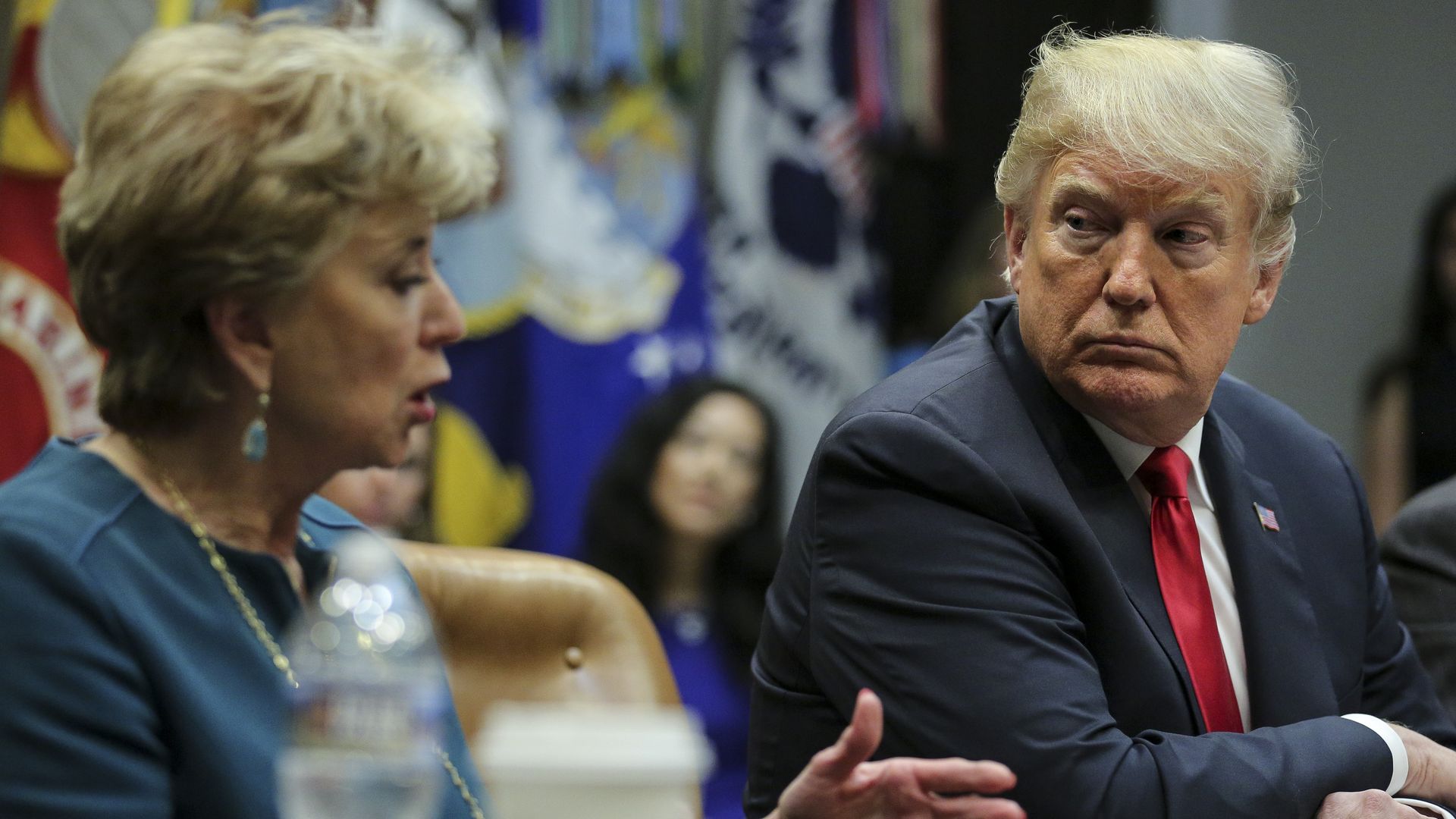 Linda McMahon, head of the Small Business Administration and the presumed leading contender to replace Commerce Secretary Wilbur Ross, plans to step down from her role and enter the private sector, Politico reports.
Why now: According to Politico, one source familiar with the matter said McMahon plans to help raise funds for President Trump's 2020 re-election campaign. She is reportedly expected to be at the president's private Mar-a-Lago club this weekend.
Go deeper