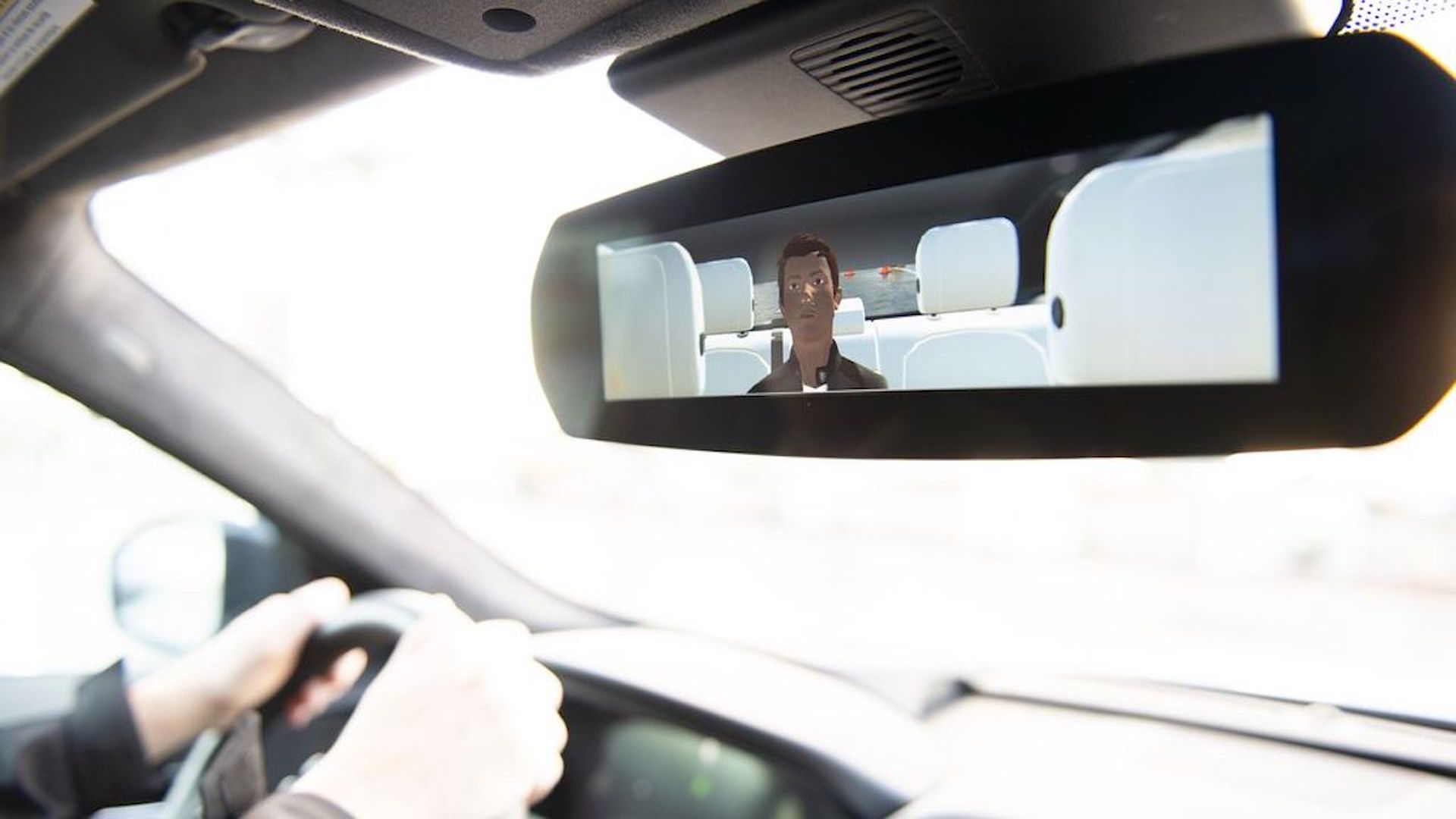 Valeo, a global auto supplier, has figured out how to teleport someone into your vehicle using virtual reality.
Why it matters: If an AV needed help, a safety driver could virtually step in and take control using remote control technology.
Background: In many states where AVs are being tested, teleoperation — or remote guidance — is required for safety.
Most AV companies have a teleops command center where trained drivers monitoring multiple screens are prepared to offer guidance if an AV encounters a situation that's confusing, like a construction zone or a double-parked car.
Sometimes, an operator is even able to remotely take control of the vehicle to steer around the obstacle and get it back on track.
What's new: Valeo's Drive4U Remote technology can do this, but adds another layer of intervention by simulating the virtual presence of a person in the car with you through its Voyage XR technology. Both innovations were unveiled at CES.
During a demo last week at Valeo's Silicon Valley R&D center, I donned a VR headset and held a pair of controllers, then sat in an office chair while my avatar popped into the back seat of a car being driven by a Valeo engineer.
Later, we swapped places and she rode along virtually with me, chatting and interacting by displaying her photos on my car's touchscreen.
As virtual passengers, we each got to select a personal avatar which was displayed in the car's rearview mirror.
VR is already on its way into cars. Audi and Disney also made a splash at CES with their debut of a new Holoride system that lets passengers play video games or immerse themselves in other experiences.
My thought bubble: It all sounds like a big distraction to me, but I suppose it could be useful when we are passengers, not drivers, in autonomous vehicles.
Valeo has more mundane uses in mind for VR in the car, too.
It could be used to train truck drivers, for example, or to let parents keep an eye on teen drivers. 
Or, it could even let you to take loved ones on a road trip without having to pay for an extra hotel room.
Go deeper