56% say Trump has done "too little" to distance himself from white nationalists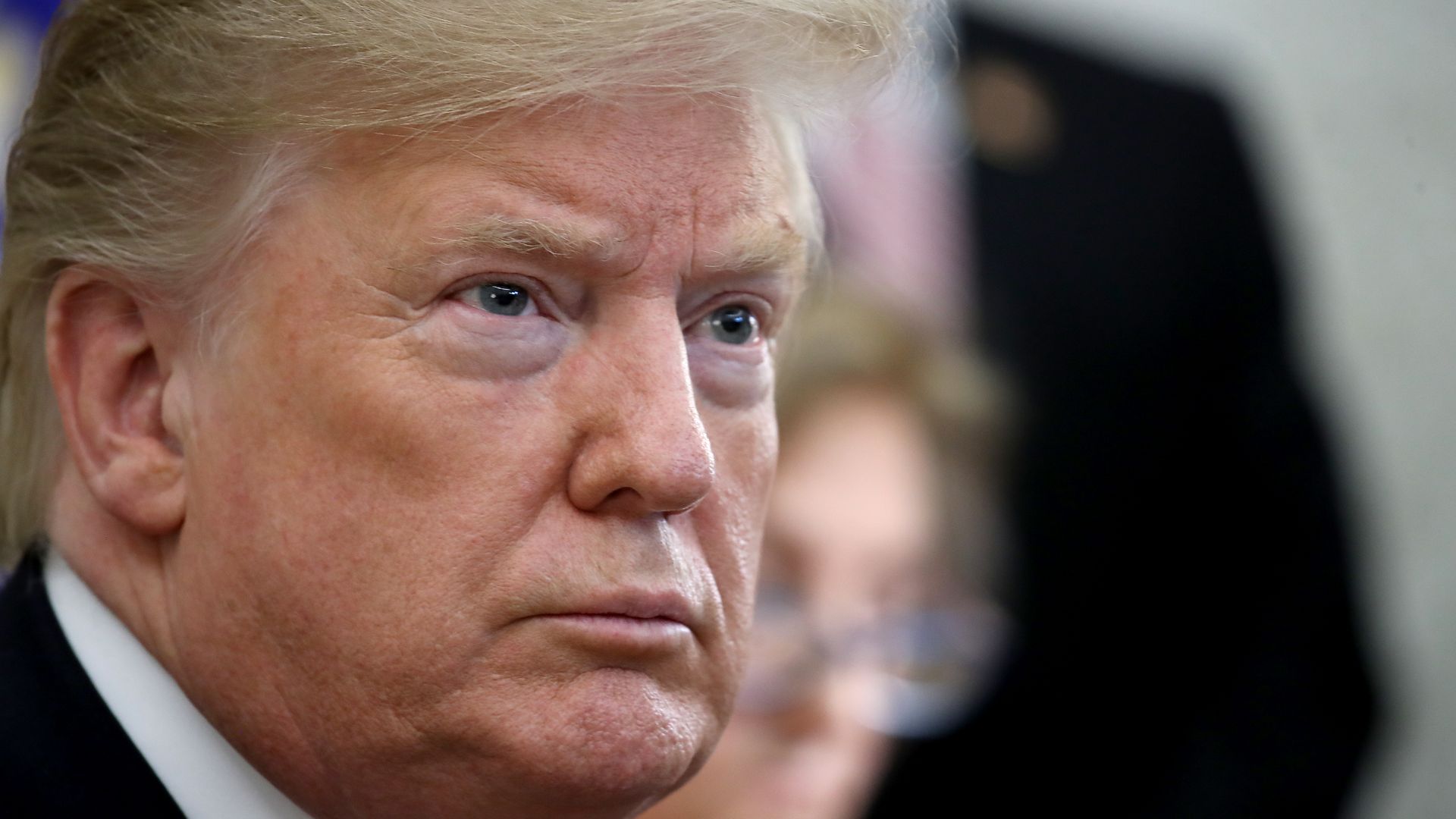 The majority (56%) of respondents in a Pew survey conducted this month said they think President Trump has done "too little" to distance himself from white nationalist groups.
The big picture: Trump's track record on calling out murder and abuse at the hands of white nationalists has long been target of criticism, especially after he said there were "very fine people on both sides" of a violent neo-Nazi rally in Charlottesville that left 1 woman dead. A day after this month's mosque shootings in Christchurch, New Zealand, Trump denied that white nationalism is a "rising threat," claiming that it's "a small group of people that have very, very serious problems."
A majority of respondents in the Pew survey also said it's likely Trump has done unethical (72%) or illegal (64%) things during his presidency or during his campaign.
Between the lines: The poll was conducted from March 20-25, just days after the Christchurch shootings. However, it was "largely completed" before Attorney General Bill Barr released his summary of the Mueller report, which "did not establish that members of the Trump campaign conspired or coordinated with the Russian government in its election interference activities."
Go deeper