Puerto Rico makes new bid for statehood as Gov. Rosselló slams Trump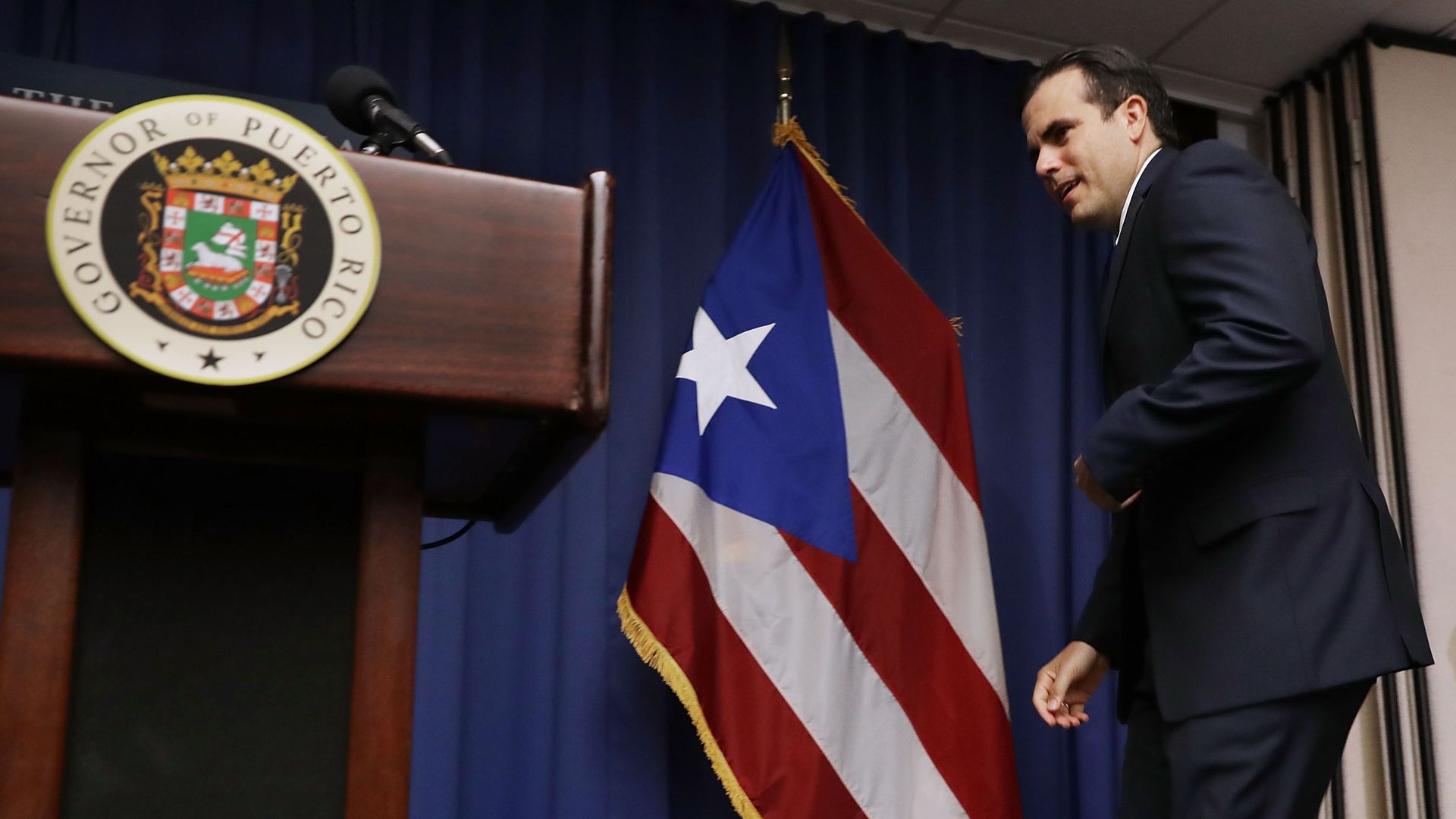 Rep. Darren Soto (D-Fla.) plans to introduce legislation on Thursday for Puerto Rican statehood that would be the first legislation of its kind to automatically make Puerto Rico a state without conditional requirements, the Washington Post reports.
The big picture: This legislative push, which follows an uptick of proposed bills for Puerto Rico's statehood in the past few years, comes as Puerto Rico Gov. Ricardo Rosselló strengthens his rhetoric against President Trump for threatening to cut federal aid to the island in the wake of Hurricane Maria. Soto's bill, supported by Rosselló, is unlikely to pass through the Republican-controlled Senate or the White House.
Buzz: In an interview with CNN this week, Rosselló said of Trump: "If the bully gets close, I'll punch the bully in the mouth."
Go deeper: "We are your citizens:" Rosselló rebukes Trump for suggesting relief cuts
Go deeper