GOP senator says Google CEO must publicly address China issue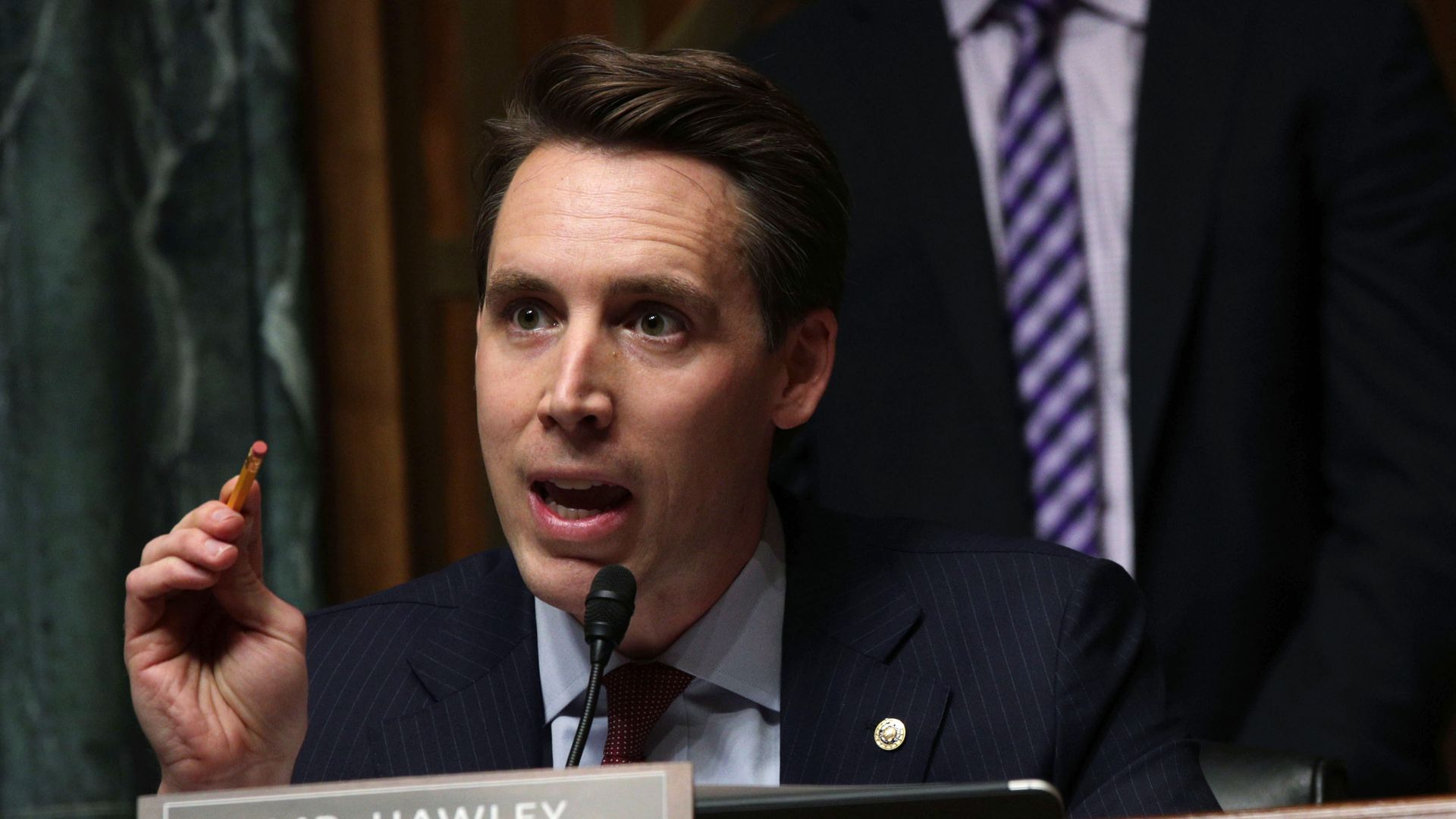 Sen. Josh Hawley (R-Missouri) called Thursday for Google CEO Sundar Pichai to further publicly address the company's reported work in China.
Why it matters: Hawley has been aggressive in ramping up pressure on Big Tech from the right, including through allegations of anti-conservative bias at major web platforms.
What he's saying: Hawley told Pichai in the letter to address "publicly the work your company does in China, the benefits it may provide to the Chinese government and military, and your reluctance to partner or aid the Armed Forces of the United States."
"It is worth asking what Google stands to gain from partnering with a country that routinely violates basic human liberties, including maintaining detention facilities for nearly a million Uyghur Muslims, banning freedom of speech and the press, and repressing its Christian, Tibetan Buddhist and other religious communities," Hawley said.
The big picture: Google has come under fire for its work in China, including its reported plans last year to build a censored version of its search engine. It also drew some criticism from the right for its decision not to renew a Pentagon contract after protests from its employees.
Earlier this month, chairman of the Joint Chiefs of Staff Joseph Dunford said at a hearing that Google's work in the country was "indirectly benefiting the Chinese military."
Pichai met with Dunford on Wednesday, when President Trump tweeted that he'd met with the Google CEO.
Trump said Pichai had "stated strongly that he is totally committed to the U.S. Military, not the Chinese Military" and "discussed political fairness and various things that [Google] can do for our Country."
Pichai addressed some lawmakers' concerns about the reported censored search project for the Chinese market at congressional hearings last year.
Google also said his meeting with Trump was productive.
The bottom line: Google's plans for China in an era of tumult for U.S.-China relations will continue to dog the company.
Go deeper