Drake invests in esports startup Players' Lounge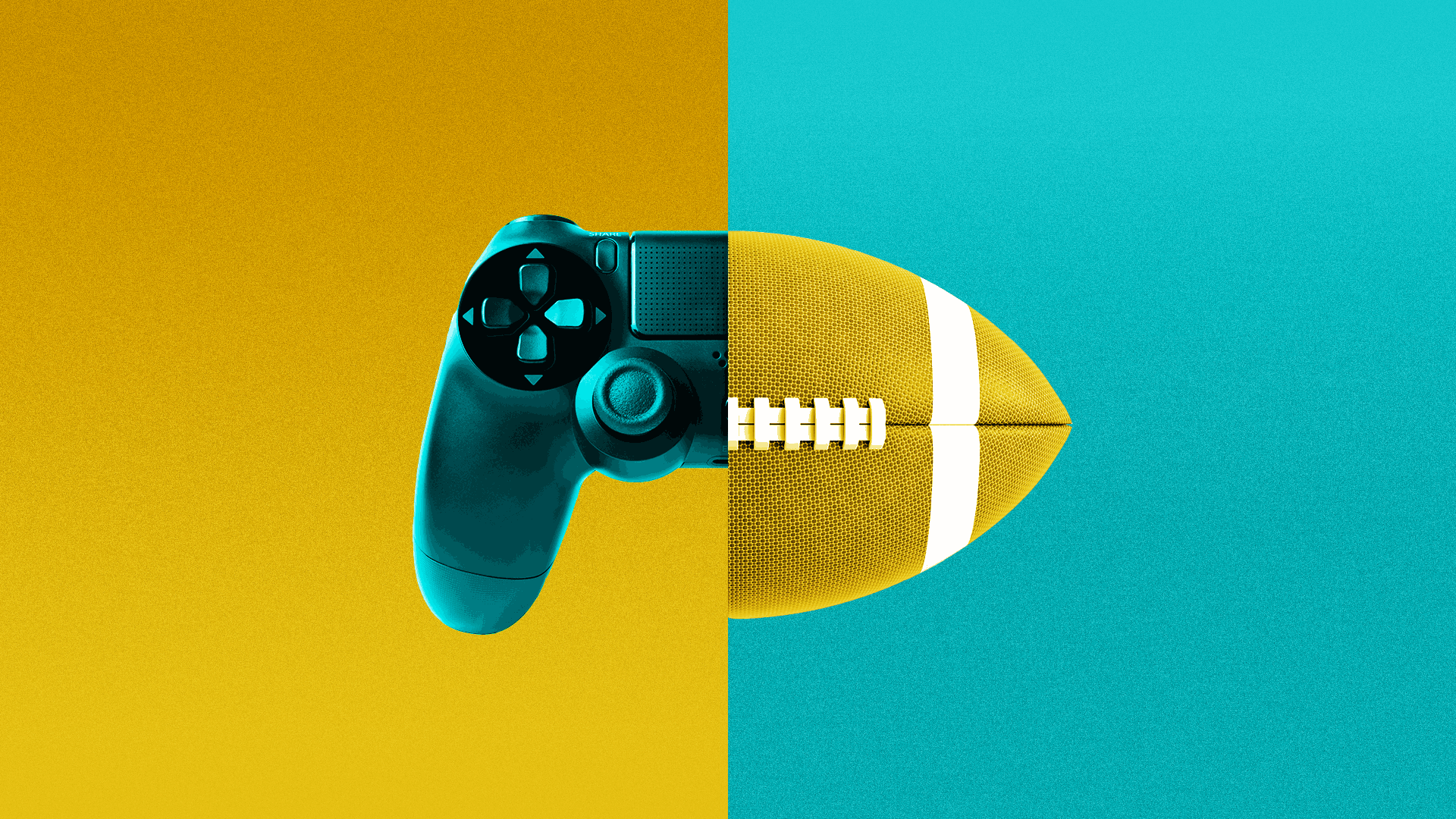 Drake — along with media and tech heavyweights Marissa Mayer, Strauss Zelnick and others — is investing $3 million into the seed funding round for Players' Lounge, an esports platform where gamers can play their favorite video games against others for prizes straight from their living room.
Why it matters: It's the latest example of a celebrity investing in esports. NBA superstar Chris Bosh joined esports franchise Gen.G as a player management advisor last year. Other big names, from Michael Jordan to Steph Curry, are investing in professional esports teams.
Other investors include Comcast, Macro Ventures, Canaan, RRE, and Courtside VC.
The details: Players' Lounge allows gamers to compete in skill-based esports competitions for cash prizes. Its mission is to create a social platform for casual gamers to connect, get matched, and compete without having to be a pro.
This is different from platforms like Twitch or YouTube gaming that focus on streaming tournaments.
Like Instagram, Players' Lounge is hoping to give average people a platform to compete and win money on esports games, in hopes of eventually popularizing winners and leveraging their influencer status to grow the brand.
Players can compete on PS4, Xbox One or PC devices. Anyone can make an account and deposit funds into their Players' Lounge account via credit card, PayPal or cryptocurrency.
Once the scores are verified, the winner receives the prize money from the pool players invested in upfront. These are usually small sums that players can compete for incrementally, although the company does also host bigger tournaments.
Players' Lounge says it gives out millions of dollars worth of cash prizes each month.
The big picture: Players' Lounge is making it easy for casual gamers to earn cash from esports. Otherwise, the only way to make money in esports is to go pro, which takes a lot of time and resources, or to become a streamer via Twitch or Youtube, which focuses more on personality than gaming skills.
"It's kind of like the intramural network for esports. There's a huge community potential."
— Austin Woolridge, cofounder and CEO of Players' Lounge
Bottom line: Esports is still a fledgling industry compared to professional sports, but big names are investing in it because it's growing so fast, and the upside looks promising. Celebrities, and especially celebrity athletes, see this as a way to connect with hyper-engaged sports fans, who may not have the appetite to participate in real sports but still want to compete with peers and develop a community around game play.
Go deeper