Marijuana, psychedelics get a second look from Big Pharma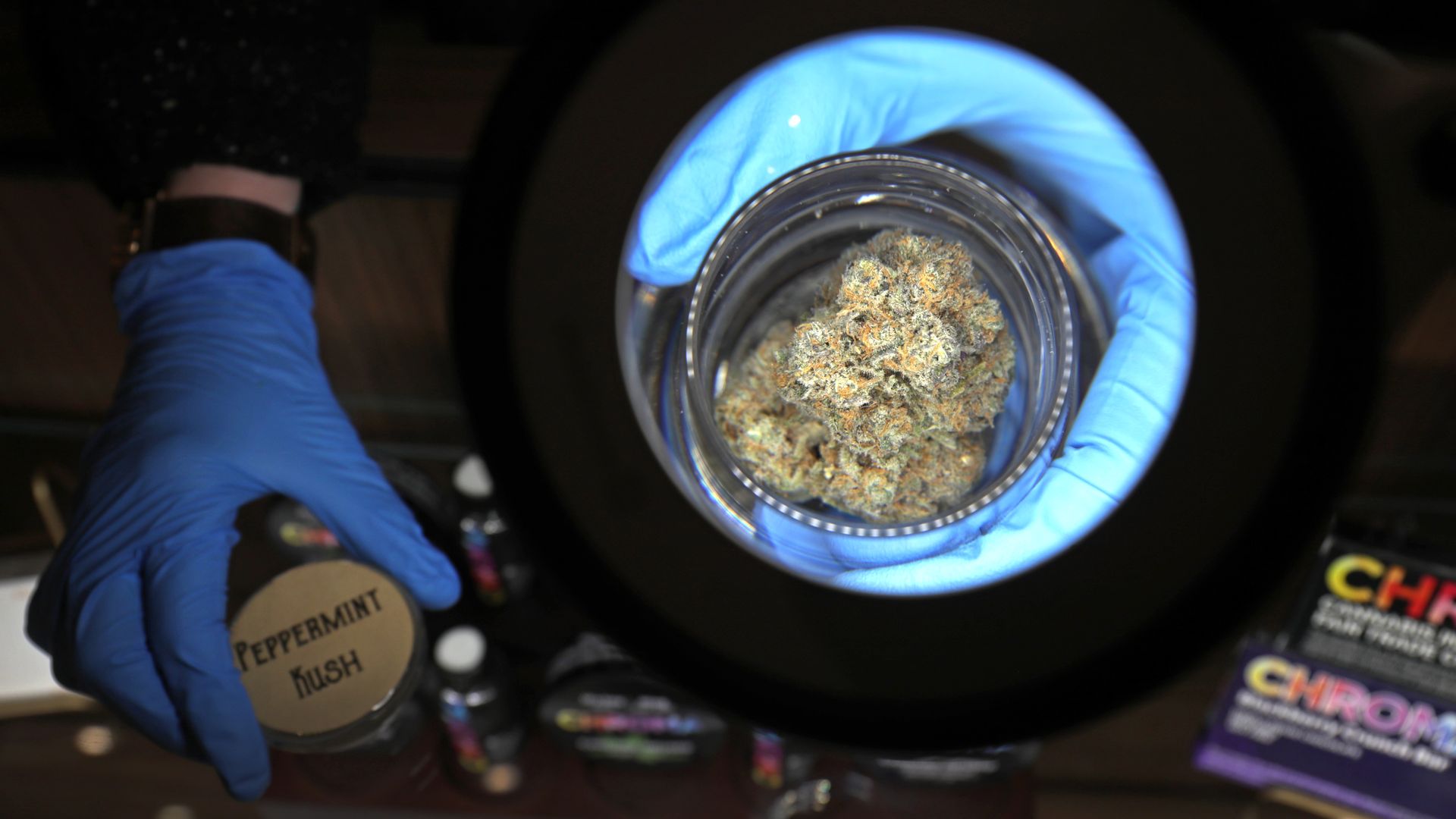 Once-off-limits drugs are gaining a bigger foothold in the health care market as scientists reassess how they work and what they're capable of.
What to watch: Cannabis is the leader on this front — marijuana is a booming business, and the FDA approved a drug last year derived from cannabis — but psychedelics are also getting a closer look from pharmaceutical companies.
Details: CNBC reports that Walgreen's will sell cannabis-oil products, including creams, patches and sprays, in some 1,600 stores across 6 states. CVS embraced CBD drugs earlier this month.
For psychedelics, the FDA's approval of a "ketamine-like" drug to treat severe depression has already provided one popularity boost, CNBC's Christina Farr writes.
On the heels of that decision, ATAI, a German company specializing in "formerly stigmatized compounds," raised $40 million, for a valuation of $240 million.
"Biotech investors believe that psychedelic medicine will experience a revival in the wake of recent research studies as well as some early signals of support from regulators," Farr reports.
Between the lines: CBD and psychedelic medicine are very different. Cannabis oil doesn't produce a high like smoking marijuana does. Psychedelic drugs do still have profound effects on the brain, which is why they're so tightly regulated and scarcely used.
If there's a constant here, though, it's a willingness to look at, as ATAI puts it, "formerly stigmatized medicines."
The opioid epidemic has opened up new approaches to pain therapy; treatment-resistant depression demanded something; the criminal justice system is reevaluating drugs, too; and regulators are willing to give these products a shot.
Go deeper: Ahead of 2020, Kamala Harris supports marijuana legalization
Go deeper