Zoox CEO Aicha Evans talks about solving urban mobility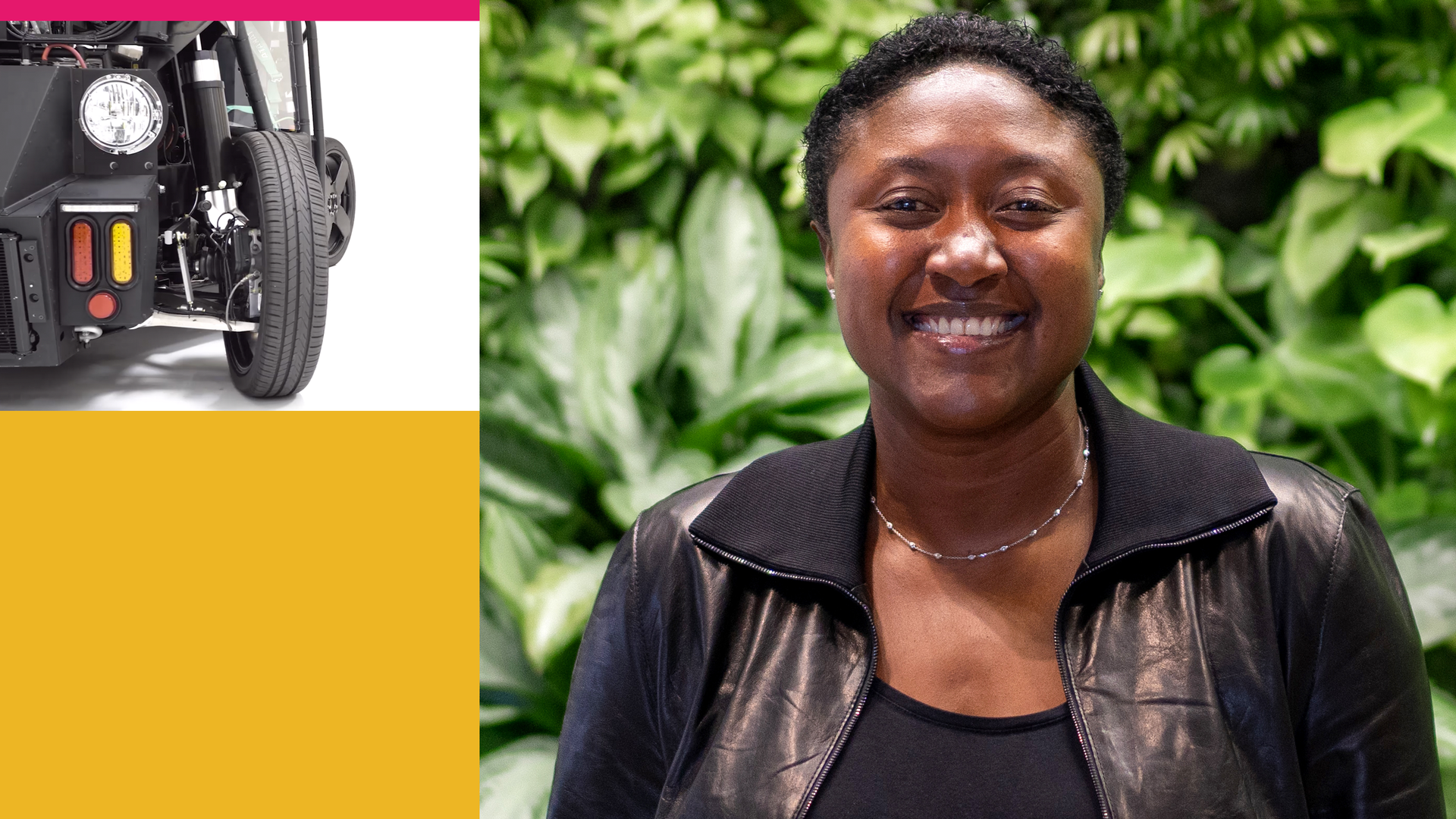 A month into her job as the new CEO of self-driving car startup Zoox, Aicha Evans is focused on one thing: Fulfilling the co-founders' mission to reinvent mobility for dense urban environments.
Why it matters: Evans, a former Intel executive, took over as CEO after the board's unexpected dismissal last August of Zoox's creative visionary, Tim Kentley-Klay. While co-founder Jesse Levinson remains president and CTO, it's up to Evans to commercialize the technology amid deflated industry hype about self-driving cars.
I sat down with Evans in her first interview as CEO. Here are some of the takeaways...
With no more distraction at the top, Evans' message to Zoox's 700 employees is simple: "Focus. Focus. Focus. I come from Senegal, West Africa. The odds of sitting here are not high."
She is emphasizing that deploying self-driving cars is a difficult challenge and only a handful of companies will survive.
Zoox's mission is to launch a robotaxi service by 2020 with an autonomous electric vehicle it designed and built.
The design is finished, and a pre-production prototype is undergoing testing at a private track in California.
It will not have a steering wheel or pedals, but will offer automatic sliding doors and carriage-style seating.
Meanwhile, Zoox is running tests of its software on retrofitted Toyota Highlander hybrids in San Francisco.
A copy of the vehicle on which Zoox has staked its future is parked behind a badge-secured, floor-to-ceiling drape in the garage of its headquarters in Foster City, California. Evans finds it the perfect place to reflect on the challenge ahead.
"She is my guiding light," she says, smiling.
So when will it be ready?
"When I put my 2 kids in there without me," she says. "Not yet."
Go deeper