Startups pivot to AVs for farming, shipping and more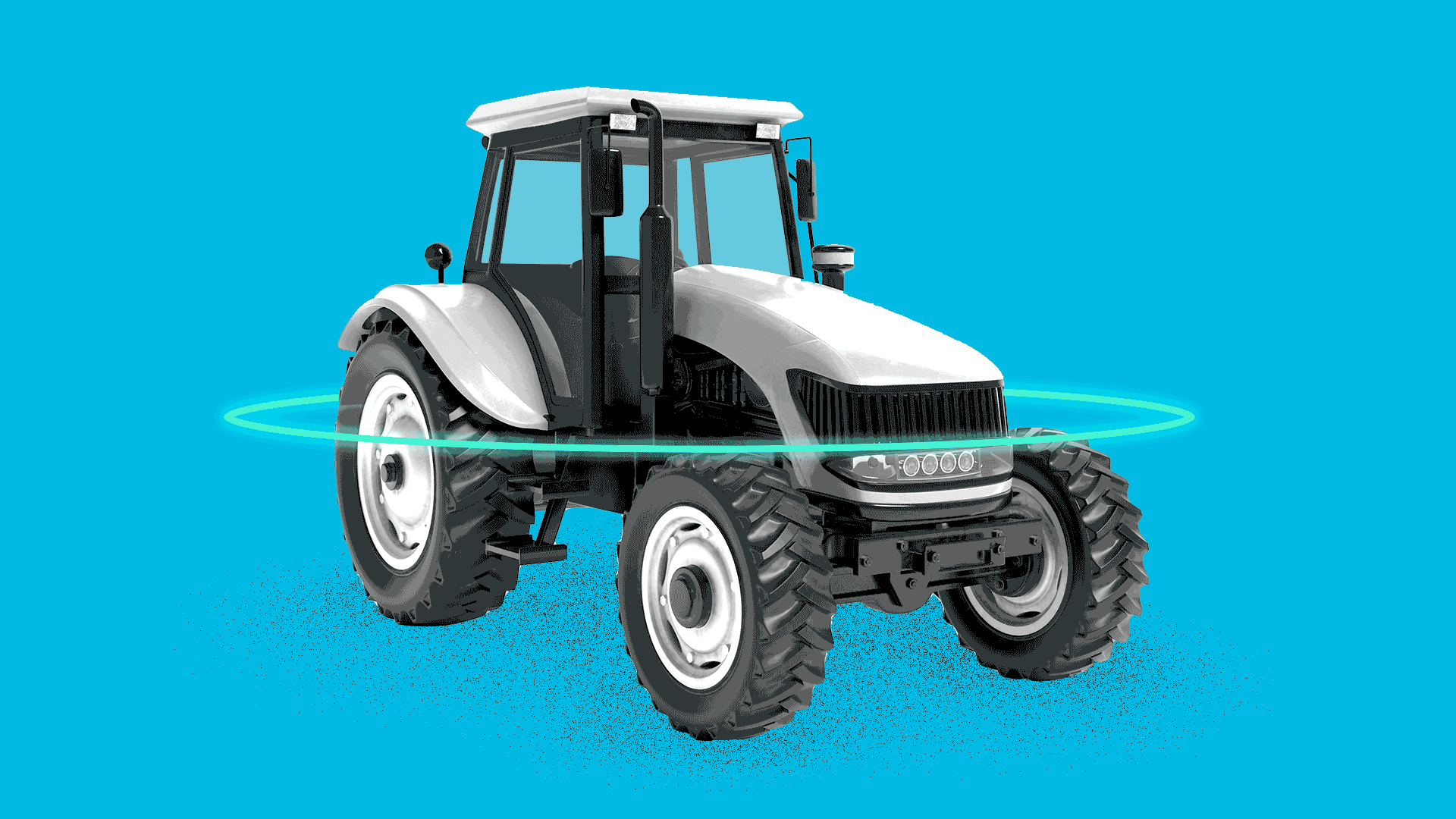 Despite the greater hype around fully self-driving cars, a growing number of companies are developing AV technology for industries like agriculture, construction, mining and maritime shipping.
Why it matters: Many of these sectors use human-operated vehicles in structured, repetitive, non-public environments: Think tractors driving down rows of crops or pickups shuttling materials across a construction site. Applying AV technology in such constrained settings could offer a more straightforward path to market — and an equally compelling business case.
By the numbers: Though often considered unglamorous and overlooked by entrepreneurs and venture capitalists, these industrial markets are among the largest in the world.
The impact: In these settings, AVs would face fewer deployment challenges compared to autonomous commercial passenger vehicles, while improving safety, cost and productivity.
Increased automation could reduce accidents and injuries in construction and mining, which remain among the most dangerous industries in the U.S.
An autonomous tractor or construction vehicle could operate close to 24 hours a day, vastly improving commercial productivity.
In agriculture and construction, labor can represent up to 50% of a company's costs. Given the added strain of labor shortages in these sectors, automation could reduce labor costs and boost profitability.
Yes, but: Automating these functions would entail some technological unemployment, a tension most industries will have to grapple with as AI spreads throughout the economy.
Where it stands: These opportunities attract less buzz than self-driving cars, but a small group of startups is actively targeting them.
Built Robotics is piloting autonomous construction vehicles, starting with track loaders for excavation.
Bear Flag Robotics retrofits tractors with autonomous technology, enabling farmers to automate tasks like spraying, mowing and ripping.
Other companies are working on autonomous maritime vessels. Shone is focusing on large cargo ships, and Sea Machines on a wide range that includes ferries, patrol boats and survey vessels.
The bottom line: "Constrained autonomy" is an under-explored but potentially massive opportunity. Expect more entrepreneurs and investors to take notice.
Rob Toews works on strategy at Zoox and is the co-founder of SHFFT.
Go deeper